The rupee has hit a seven-month low after the banks bought dollars to meet the payments of oil companies.
The currency is currently facing a hit because of rising crude prices and the deficit in trade. The state-owned banks have reportedly bought Rs 300 crores for a large government transaction.
Currently, the rupee is trading 65.61 against the US dollar.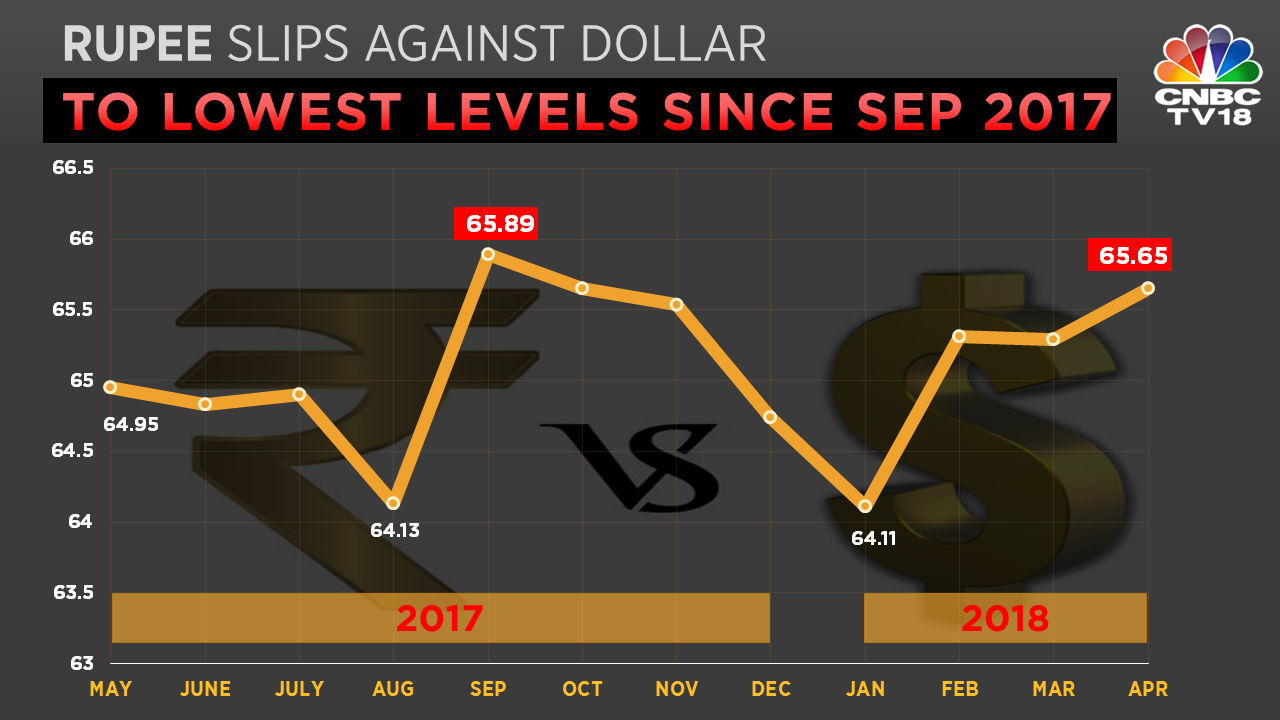 The rupee had recovered 4 paise to 65.45 against the dollar at the interbank forex market in its opening on Tuesday on fresh selling of the greenback amid a higher opening of domestic equities.
A weak dollar against other currencies overseas supported the domestic unit, forex dealers said.
(With inputs from PTI)