Belarus is among a handful of smaller countries coming up with specific rule books for digital currencies. Their efforts could help shape the development of the global market and the growth of industry players, from exchange platforms to brokers.
When Belarusian President Alexander Lukashenko met entrepreneur Viktor Prokopenya in March 2017, their discussion was scheduled to last for an hour but went on for three times that long.
Live Tv
The meeting, Prokopenya said, ended with Lukashenko asking him to propose regulations to boost the country's tech sector. Prokopenya worked with IT firms and lawyers to draft guidelines to cash in on an emerging digital industry: cryptocurrencies.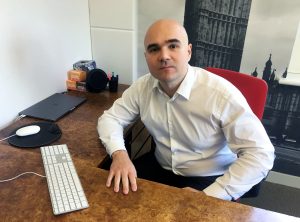 Belarusian IT investor and entrepreneur Viktor Prokopenya is pictured at his office in London, Britain July 15, 2019. REUTERS/Thomas Wilson