Improving liquidity situation and employment will be the main focus of the Narendra Modi government in the Budget, said Ashutosh Tiwari, head of research, Equirus Securities. Finance minister Nirmala Sitharaman will present her first Union Budget on July 5. In an interview with
CNBCTV18.com,
Tiwari talks about markets' expectations from Budget 2019 and the ongoing NBFC crisis. Edited Excerpts:
What are the key expectations of the market from the upcoming Budget? Which sectors should the new finance minister focus on to help improve growth?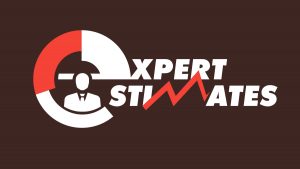 Demand scenario remains subdued across consumption sectors, further aided by the credit crunch in the market. The government needs to focus on job creation as well as improving liquidity in the market.
Various media reports said the government could hike the long-term capital gain tax (LTCG) in the budget. Do you think any increase will create panic amid the investors? What is your view of the same?
We don't expect a further hike in long term capital gain tax, however, if it is hiked, it might create near term volatility. In the long run, equities will still remain the best investment class due to a superior return profile.
Do you think the market will see a pre-budget rally, or expect a consolidated trade in the run-up to the budget?
Markets already witnessed a rally around elections, so unlikely to see any pre-budget rally, it will rather look forward to steps taken by the government on demand revival and liquidity improvement in the budget.
How would you approach the current NBFC crisis? What should investors do with DHFL, other NBFC stocks?
Liquidity crisis will take away some of the NBFCs with it, some clean-up is required and is already happening. Some of the stronger NBFCs are gaining market share due to their superior internal processes in loan disbursal and low exposure to riskier sectors. We believe that one needs to be selective in this space and invest in leaders.
How are you reading into these bank downgrades? There was a downgrade in ICICI as well as Axis Bank earlier and now, Moody has placed Yes Bank's rating under review for downgrade. Also, your top picks in the banking sector.
The downgrade in ICICI and Axis Bank ratings was more a view on Indian Economy rather than bank-specific factors. We believe and as Fitch has also indicated, that larger private corporate bankers like ICICI and Axis will show improved profitability in FY20. Yes Bank is under clean up phase and therefore uncertainty can remain there in near to medium terms.
Our top pick in the sector is ICICI Bank, as, with a sharpened focus on risk-calibrated growth, a reducing stressed asset pool, improving NIMs, a good CASA (49.6 percent) and a healthy tier-1 (15.1 percent), ICICI Bank is well-poised to embark on an improving profitable growth trajectory.
Do you think the polarised trade in large-cap space will continue or is it time for investors to step back in the mid- and small-cap markets?
Valuations of some of the mid- and small-cap are at very reasonable levels and therefore it is looking more interesting for long term investors, however near term movement in these stocks will depend on liquidity scenario.
Do you see good times for consumer and auto sectors any time soon? What are your top picks in these sectors?
We believe that the discretionary segment will take more time to revive and hence are not positive in these sectors. However, our top picks in the sector are VIP Industries – due to superior growth opportunity in luggage sector and Jyothy Labs – due to improving the balance sheet, its willingness to invest in power brands and attractive valuations
Analysts believe RBI should go for another rate cut in the August Policy. Do you think it is time to pause?
We do not deny the possibility of a rate cut, but liquidity improvement and transmission of rate cuts is more important right now.
Globally, what factors apart from trade tensions will affect the domestic indices in the near future?
Geopolitical tensions in the Middle East and its impact on crude prices will be a key event to watch out from the Indian perspective.
What is your year-end target for Nifty and Sensex? How much upside do you see?
We don't have any specific targets for Nifty and Sensex
Disclaimer: CNBCTV18.com advises users to check with certified experts before taking any investment decisions