The Ahmedabad bench of the National Company Law Tribunal (NCLT) has sent the Essar Steel matter back to Committee of Creditors (CoC) and Resolution Professional (RP).
NCLT, in its order, said that invitation of second round of bids is invalid as the RP did not follow due procedure.
NCLT said that RP should have produced both resolution plans before the CoC before rejecting them. It further said that the CoC did not follow proper procedure under section 29 (A).
"We have always maintained that we are eligible to bid for Essar Steel and are pleased to see that the NCLT wants our offer to be presented to the committee of creditors," ArcelorMittal said in a statement.
The order read that invitation of second round of bids by CoC was prima facie invalid as both bids had to be shared and evaluated by CoC before taking any decision.
NCLT also allowed Numetal and Arcelormittal's pleas contesting disqualification and asked CoC and RP to re-look at the Numetal and Arcelormittal bids from the first round.
"We welcome the order pronounced by NCLT Ahmedabad by returning the matter back to CoC for considering our original bid. We hope our proposal will be considered by the Committee of Creditors with a fair and holistic view," said Numetal in a statement.
The CoC overseeing the sale of Essar Steel had declared the first bids of Numetal and ArcelorMittal ineligible, prompting a fresh round of bids from all interested parties that had submitted expressions of interest (EoIs).
ArcelorMittal was disqualified for being the promoter of a defaulter that is Uttam Galva Steel on the date that it submitted its bid for Essar Steel even though it had exited its stake in the company but that did not reflect in the Sebi records.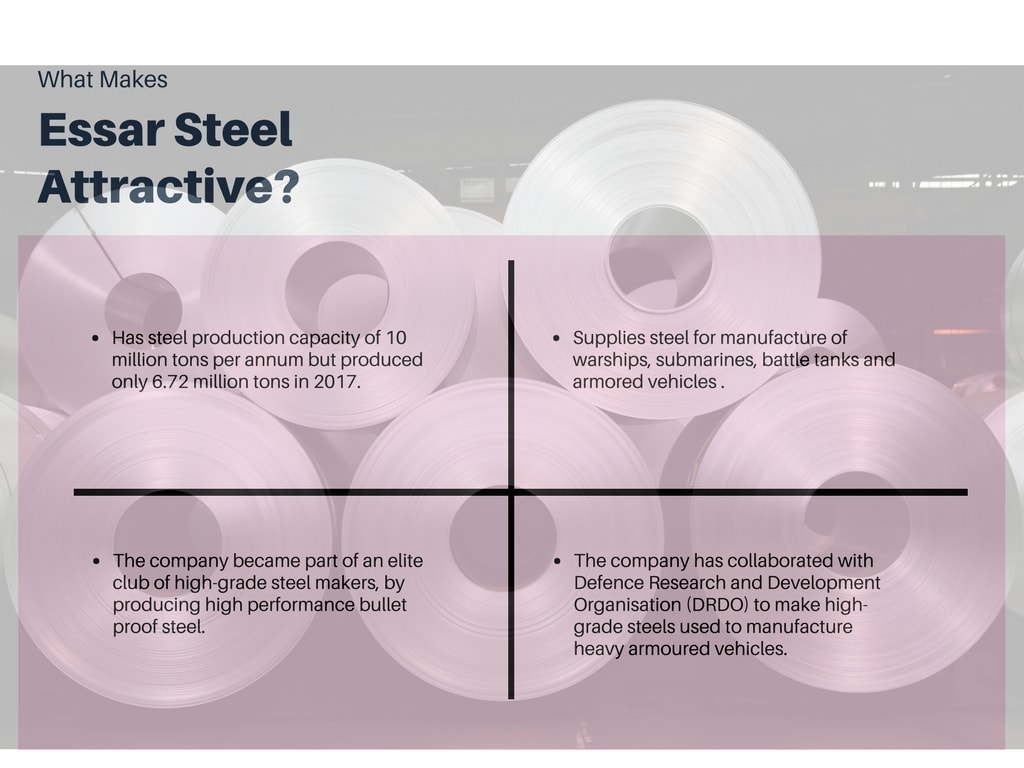 NuMetal was disqualified as partner Rewant Ruia, son of Essar Steel promoter Ravi Ruia.
In the last lap of arguments, Numetal and ArcelorMittal once again tried to convince the tribunal over their disqualification by the resolution professional (RP), claiming that rules have been followed before submitting their bids.
Numetal and ArcelorMittal has knocked the doors of NCLT over their disqualification in the first round of bidding claiming that rules have been followed before submitting bids.