The gains from the formation of a new British Steel Pension Scheme (BSPS) were partially offset by provisions in India amounting to Rs 1,607 crore, which is primarily on account of provision for statutory demand and claims related to environment and mining matters.
For Tata Steel the net profit number is least important as the geographic break is what the street tracks.
Shares in the company were down about 2 percent in morning trade on the NSE.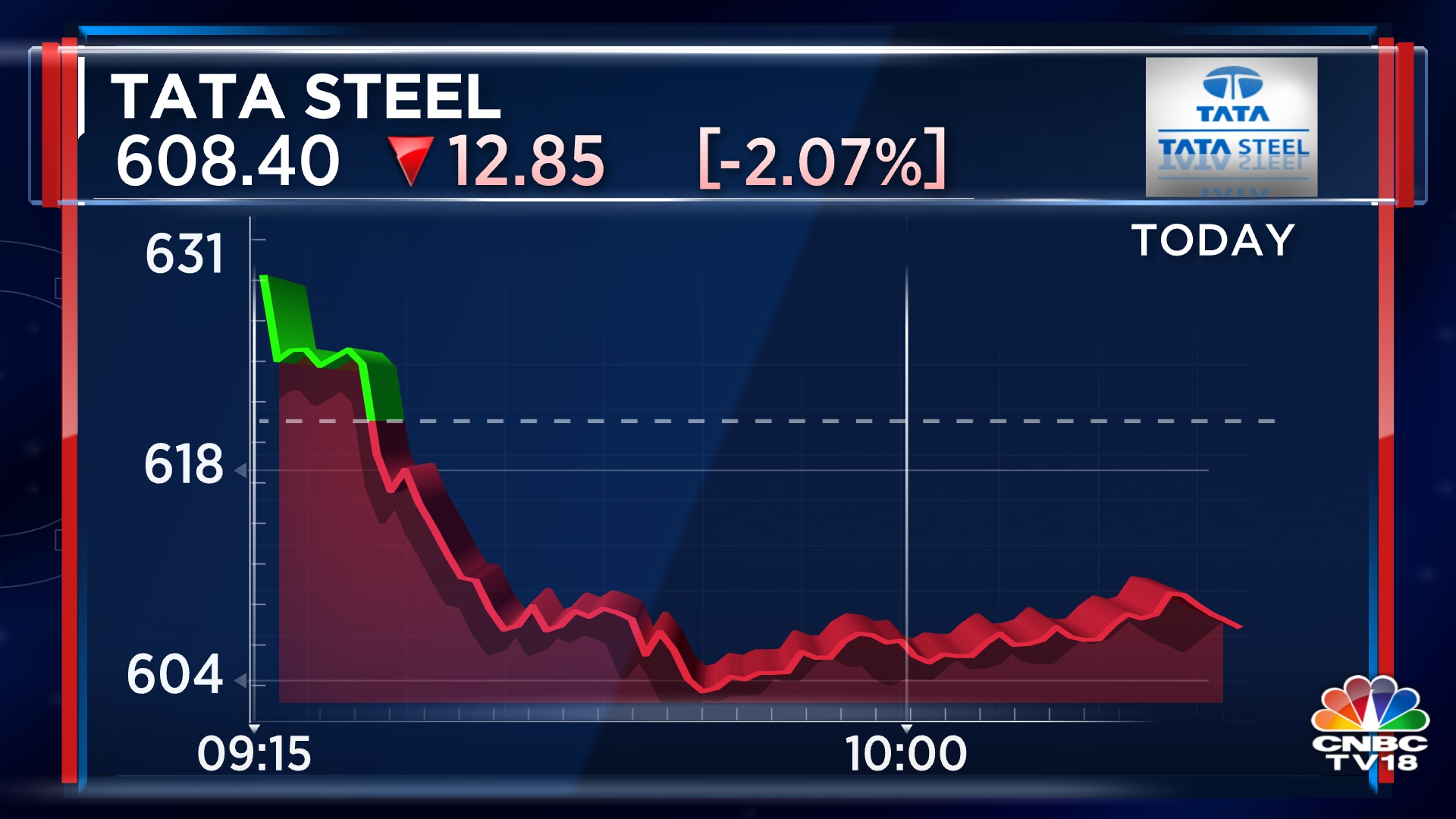 Tata Steel delivered a strong set of results with more good than bad as its India operations beat expectations, while international operations, namely Europe and South East Asia, were a bit of a disappointment.
India operations did well despite a shutdown at the Kalinganagar steel plant, with volumes down 6% year-over-year at 3.03 million tonnes compared to 3.21 million tonnes.
However, Earnings Before Interest Tax Depreciation and Amortisation came in at the upper end of estimates at Rs 15932 per tonne, beating expectations of Rs 15,000 per tonne.
Europe was a bit of a disappointment as sales volumes fell 11% 2.55 million tonnes compared to 2.85 million tonnes year-over-year, and higher input costs impacted core earnings per tonne coming in at $69 per tonne compared to expectations of $75 per tonne.
The street was expecting a surprise in Europe after a strong set of results from ArcelorMittal's European units.
South East Asia, which is the smallest part of Tata Steel's business, reported a disappointing 34% fall in its absolute EBITDA at Rs 95 crore, compared to Rs 145 crore the previous year.
What bodes well for Tata Steel is that steel prices are higher by about Rs 2000 per tonne, compared to the fourth quarter of financial year 2018. The higher prices should help the company post a strong performance in the first quarter of financial year 2019.
All eyes would be on the acquired Bhushan steel asset, and how that fits into Tata Steel's scheme of things
Brokerages are impressed with Tata Steel's performance. CLSA said the margin outlook remains good and retained a "Buy" rating on the stock, with a price target of Rs 920 per share.
The brokerage also raised its per-share earnings estimate by between 7-11% on the back of strong steel prices for the financial year 2019-20. Valuations are reasonable at about 6.3 times the Enterprise Value to EBITDA ratio for financial year 2019.
Credit Suisse also maintained an "outperform" rating with a price target of Rs 860 on the back of positive commentary from Tata Steel's management.