National Company Law Appellate Tribunal (NCLAT) on Wednesday held UltraTech's offer for Binani Cement as valid stating that Dalmia's offer was discriminatory against few financial creditors.
UltraTech Cement and Dalmia Bharat-led Rajputana Properties were in the race to acquire the company. The committee of creditors had, however, voted in favour of UltraTech Cement's offer on May 28.
UltraTech Cement has proposed an offer of Rs 7,960 crore to acquire Binani Cement while Dalmia Bharat had offered Rs 6,590 crore. Dalmia Bharat had challenged acceptance of UltraTech's revised offer by lenders after it won the first round.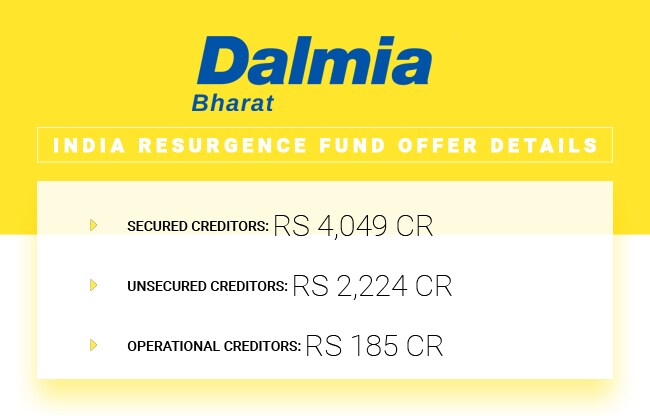 "This is seen quite positive for UltraTech Cement because it is consolidating its position and 25 percent of capacity of cement of the country would be held by them. It is a big win for UltraTech Cement shareholders and will reward the shareholders going forward," SP Tulsian of sptulsian.com told CNBC-TV18.
"If Dalmia Bharat would have acquired this asset, it would have stretched their balance sheet and the market would not have been comfortable with it. So, it would be better if they do not contest this case of revising their bids upward," Tulsian said.
"The deal size is about 80 billion which is what UltraTech has bid for this asset and if one were to compare this with the company's balance sheet, it is about 465 billion. So the deal is about 20 percent of the balance sheet size and on an enterprise value (EV) basis it is in excess of 1,000 billion. On an EV basis, it is less than 10 percent. UltraTech has the balance sheet size and wherewithal to digest this asset and ramp it up. However, Dalmia Group on balance sheet size was one-third and on EV basis it was one-fifth," Jaspreet Singh Arora, senior vice president and head research, Systematix Share, explained.
RK Bansal, MD, Edelweiss ARC, said, "The judgment has gone into the concept of value maximisation and the price for per million tonne of cement has been set. It is a very good asset from an overall perspective." "Moreover, all the secured, unsecured lenders, operational creditors, almost everyone is getting 100 percent paid," he added.
However, Dalmia Group is likely to challenge the NCLAT order before the Supreme Court. Binani Cement has a debt of over Rs 6,500 crores.