Hotel stocks have been on a roll, doing extremely well in the market and moving forward with consistency.
Vishal Kamat, Director of Kamat Group said that the spurt in hospitality stock was not related to the occupancies or the average room rate (ARR).
"After a long time the hospitality industry has got a benchmark and that benchmark is making investors, shareholders re-look at what company valuation should be for hospitality," he said.
He further said that the company was looking at expanding capacities.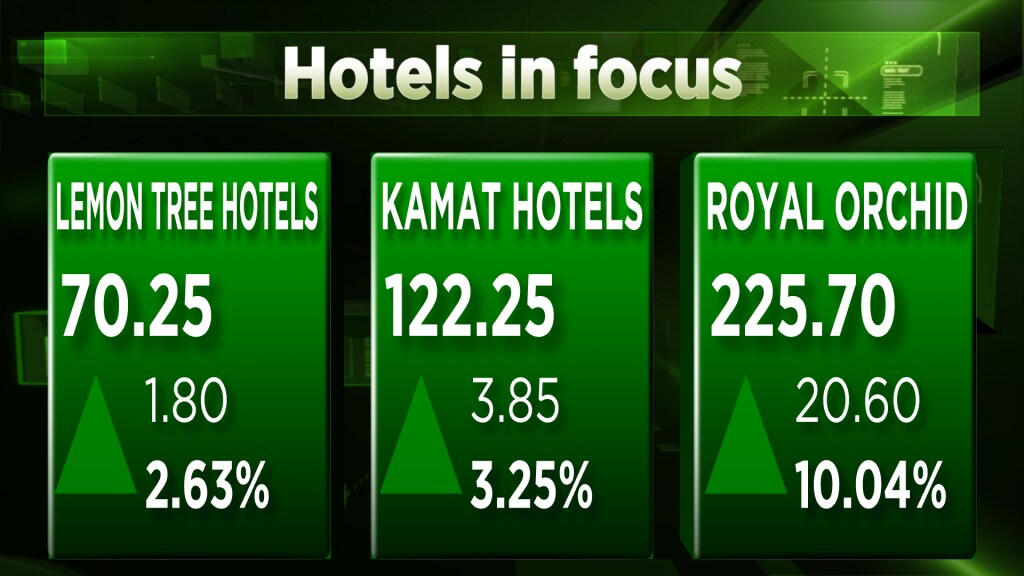 Vikramjit Singh, President of Lemon Tree Hotels, said, "We are sitting at 90 percent occupancy and have seen a spike in demand."
He further denied any competition from Oyo, Ginger and Airbnb.
Amit Jaiswal, CFO of Royal Orchid said that the company will be able to cross 80 percent occupancy levels. "Some of our hotels are doing extremely well. Pune hotel does 90 percent plus occupancy, Navi Mumbai is doing 90 percent plus occupancy, Goa is doing 85 percent."