The deal entails transferring the product teams from the books of IBM to HCL Technologies.
Four years ago, I asked a question to HCL Technologies that set off the cat among the pigeons: why did chief executive officer (CEO) Vineet Nayar leave (in 2013)? It was an inevitable question as part of a profile-article I was working on about Anant Gupta, who had succeeded Nayar as CEO after seven years.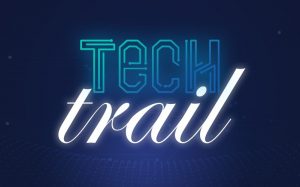 The meetings with management came to a stall. Gupta apparently broke his leg, and couldn't meet me for a follow-up interview. One person from HCL's corporate communications platoon, entrusted with arranging the meetings, went on a pilgrimage to Vaishno Devi, and wouldn't take my calls for weeks. That story didn't happen.
And just as inexplicably as Anant Gupta had become CEO in January 2013, he left HCL Technologies after three years. C Vijayakumar, the current CEO, succeeded him in late 2016. Two things became clear from the few managers who met me back then. The first is well known: the promoter group led by Shiv Nadar owns more than 60 percent of HCL Technologies. The founder's shadow is immense.
The Shiv Nadar Effect
For a long time until recently, Nadar maintained the designation 'chief strategy officer' in the company's list of management executives. This hasn't been easy for CEOs, with the exception of Nayar. "In any time of significant transition, Shiv has always stepped up and played the role of strategy to make sure that the transition happens smoothly," Prithvi Shergill, chief HR officer at HCL until March 2017, told me four years ago. "There is involvement in terms of ensuring that strategy gets executed. But in terms of operations—and how it gets done—that is a conversation between the board and the CEO."
The second thing that became clear to me was: HCL Technologies is more comfortable talking solutions (to market and journalists) than it is in facing up to questions. And on December 7, there were questions aplenty after it invested $1.8 billion in buying seven software products from IBM. It didn't feel in line with HCL Technologies' strategy.
"A very important dimension of this deal," Vijayakumar told investor analysts after the buyout, "is we get access to the front-end, to serve and grow 5,000 global enterprises across a wide variety of industries and almost all geographic markets."
HCL Technologies have already had intellectual property-based partnerships with five of these seven products, said Prateek Agarwal, CFO of HCL Technologies. This means HCL had been a partner with IBM for five of these products. So, the incremental revenue from those five products plus two new relationships would amount to $650 million for a year ($25 million more than in the previous year).
But the deal entails transferring the product teams from the books of IBM to HCL Technologies. Analysts obviously asked if the deal was worth $1.8 billion, of which $300 million will be from borrowings.
Vijayakumar's answer to this line of questioning was classic: this is a $50-billion product opportunity!
Question of Price
But here's the thing: three of the seven products Unica (for marketing automation), Commerce (for omni-channel eCommerce), and Portal (for digital experience) are on-premise products. This means they are installed on enterprise clients' premises by a product sales team, while we are in the age of SaaS (software as a service) which users buy software digitally. "Those three products are primarily and historically on-premises products," clarified Darren Oberst, head of HCL Technologies' products and platforms business. "It is both on-premise product as well as a SaaS offering."
Two years ago, Vijayakumar told analysts at The Big Leap Ahead, a summit in London, that HCL needs to invest more in SaaS business to ensure that headwinds in the enterprise apps business are offset by revenues from SaaS and new solutions. "In the application landscape, all front office and systems of engagement are moving to digital platforms. A lot of back office and some of the horizontal and commoditised applications are moving to SaaS," he explained. Vijayakumar also said customers are "no longer investing in on-premise."
While HCL Technologies can still take the recently-acquired products to customers digitally, the question remains whether the deal was worth the price.
For many IT services companies from India, this is a period of lull inside as they invest in new technologies for enterprise customers who are coping with digital-first competitors like Amazon, Google and Uber. Not all want to go to market with a story. In July this year, HCL overtook Wipro to become the third-fastest IT exporter from India after TCS and Infosys. That is a good milestone for the stockmarkets to take note off, but may disregard what Wipro (another family-promoted firm) may be building organically, especially in the light of growth that HCL has just bought out.
A technology advisor to clients in London said, "Old companies are trying to look young. You can understand that all IT providers are getting facelifts." The question facing technology investors today, he added, is whether to invest in young companies—or those pretending to be young.
While IBM gets seven software products off its books, Oberst noted there will be a "fairly significant people transfer from IBM as part of this deal and that will be both from the sales side as well as from the engineering side." HCL didn't mention how many people. The question is does the buyout help HCL Technologies get any leaner or feel younger? Only Shiv Nadar has the answers.
Tech Trail is a column that delves on technology in the Indian realm. Kunal Talgeri is a freelance journalist in Bengaluru. The views in this column are those of the author.
First Published: Dec 21, 2018 11:21 AM IST