Mini
While the company has not provided FY19 guidance, it is confident of a better US performance with sales of over $120 million.
Pharma company Strides Shasun had corrected 30 percent before its Q4 numbers and it has not recovered since then. In fact, the stock has extended losses to almost 50 percent.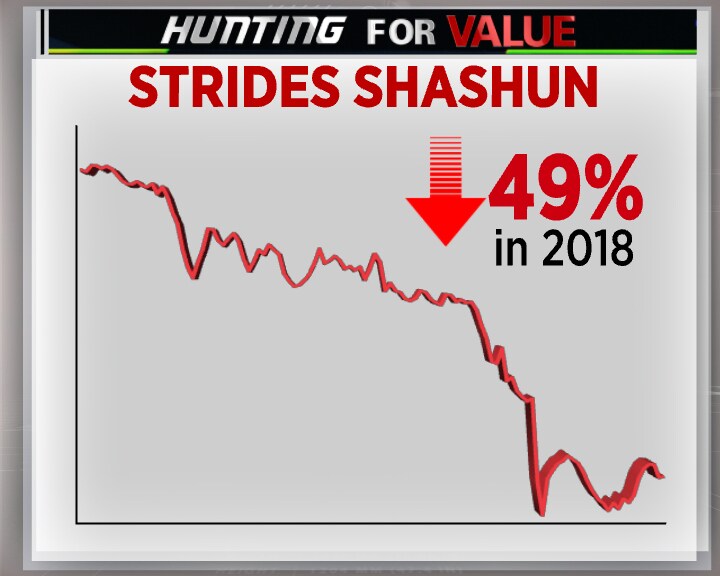 With no certainty yet on its recovery, investors and shareholders are worried.
While there is no one reason for its poor performance, here are some of the key points of concerns:
Exiting branded generics in India
In November 2017, Strides Shasun announced its decision to sell its branded generic business in India to Eris Life for Rs 500 crore. The reason behind the decision was to focus on international markets and reduce debt. The business had sales of around Rs 180 crore and 750 medical representatives. It comprised of more than 130 brands such as vitamin B drug Renerve, iron deficiency drug Raricap and central nervous system drug Solus.
While paring debt is a positive outcome from the deal, analysts believe it let go of a lucrative market for the company. While its performance had been impacted by GST and demonetisation, it lost a higher margin business that is considered a good hedge against changing pricing trends in the US. The company with this transaction does not have a presence in India formulations anymore.
Concerns over the Institutional business
The institutional business as of FY17 was around 16 percent of the company's sales. In this segment, the company manufactures anti-viral, hepatitis C and malaria drugs to global procurement agencies and institutionally-funded aid projects like the United States President's Emergency Plan for Aids (PEPFAR).
The company said the institutional business saw "the toughest year yet" in FY18 because of the opportunity in the malaria business being "compressed' and "almost negligible" versus what it used to be. The company expects its institutional business to remain muted for some time, though it is important to note that it received an approval for an anti-malarial drug from the WHO a few days ago.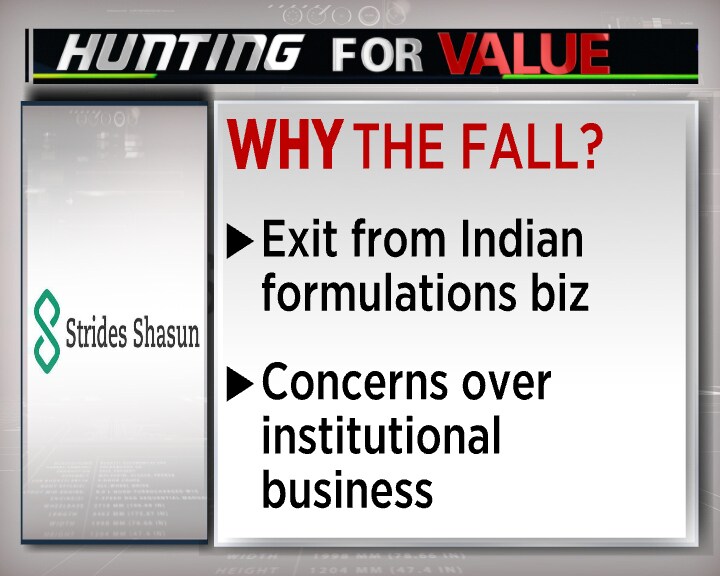 Earnings pressured
The company has disappointed in the past few quarters. For example, FY18 revenue was up only 3 percent year-on-year while margins were down 600 bps year-on-year and profit fell to Rs 70 crore from Rs 279 crore in FY17.
For Q4, the company saw its revenue fall 2 percent. Besides institutional business that disappointed in Q4, it was the US business that nosedived.
US revenue fell to $21 million versus $42 million in Q3 due to significant pricing pressure. While the Australia and non-US businesses did help offset the decline in revenue, it wasn't enough to stem the pain on margins.
The volatility in FY18 was evident. In Q1FY18, margins were 10.4 percent vs 17 percent of the previous year. In Q2FY18, it recovered to 13.2 percent but was lower compared to 17.7% of the same quarter in the previous year. Q3FY18 margins were 16.4 percent vs 19.4 percent which further dipped to 13 percent in Q4FY18 as against 19 percent of the previous year.
Too much restructuring?
Strides has been known to undertake multiple restructuring and mergers and acquisitions. Some of the steps include exiting the low margin generic manufacturing business in Africa, selling off its India presence, demerging its API business into Salora Active Pharma. While all the restructuring is likely to be positive for the long term structure, the street is concerned too many mergers and acquisitions make one run the risk of losing core focus of the company.
The company recently announced merger of its Australia business Arrow with Apotex. While the Arrow-Apotex transaction will propel Strides to the No 1 position in Australia, the street it seems wants the company to take a step back from M&A and focus on the core business and deliver on what exists.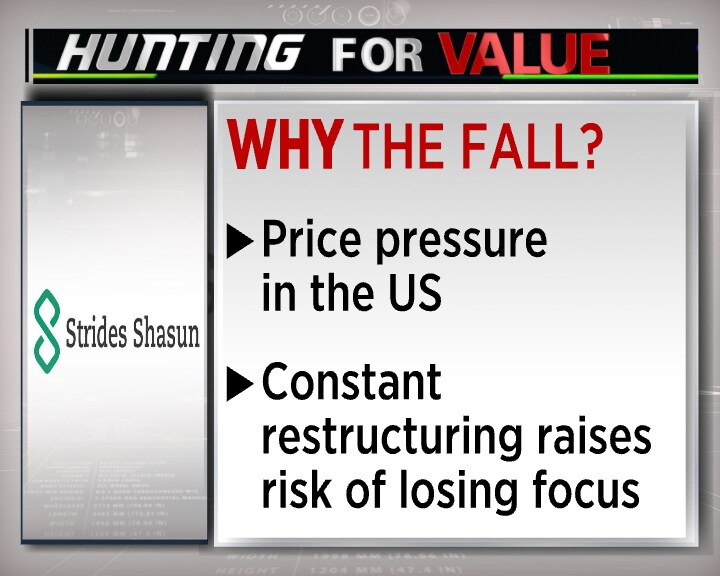 Concerns over promoter's focus
Besides, there have been some concerns regarding the promoter's focus. Arun Kumar is known to have investments across businesses. Investors were concerned that Kumar who has been the key driver of the company's strategy, may be having diluted focus due to these other business interests. While it may not impact day to day functioning, the fear is that it could impact fresh investments into the stock.
However, it is important to note that Arun Kumar is now back in an active role. After being re-appointed as the executive chairman in FY19 from non-executive chairman in Q4, he is back to being the group CEO and managing director. Analysts expect it to be a positive step but are still in wait and watch mode
Yet, it is also important to point out the bullish case for Strides. While the company has not provided FY19 guidance, it is confident of a better US performance with sales of over $120 million.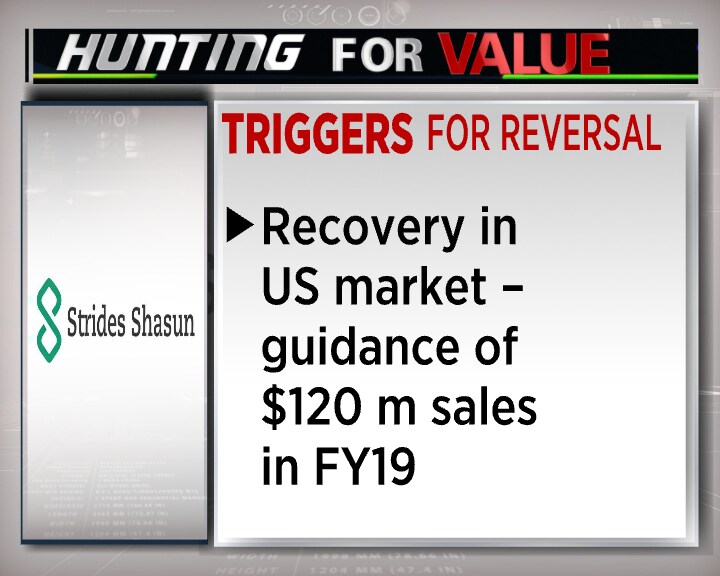 It recently received approval for Tamiflu generic, a flu drug. The big market for the firm is Australia. Strides has grown to having a solid presence in Australia with sales of Australian $184 million in FY18.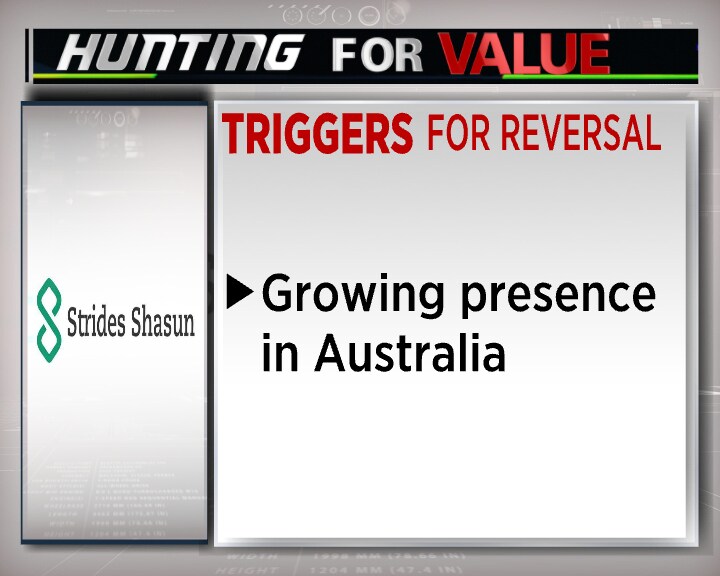 The company is confident about growing in double digits in FY19. Many consider the Arrow-Apotex deal to be positive, providing access to 60 percent of pharmacies in Australia on priority basis. It also has a fairly steady track record when it comes to regulatory inspections from the likes of the USFDA.
The company has also begun implementing small changes such as providing more details about each business. Valuation wise, the stock saw an EPS de-rating from most brokerages for FY19 and FY20. Based on the new assumptions, the FY19 PE has moved to 22 to 23 times and FY20 is around 14 to 15 times.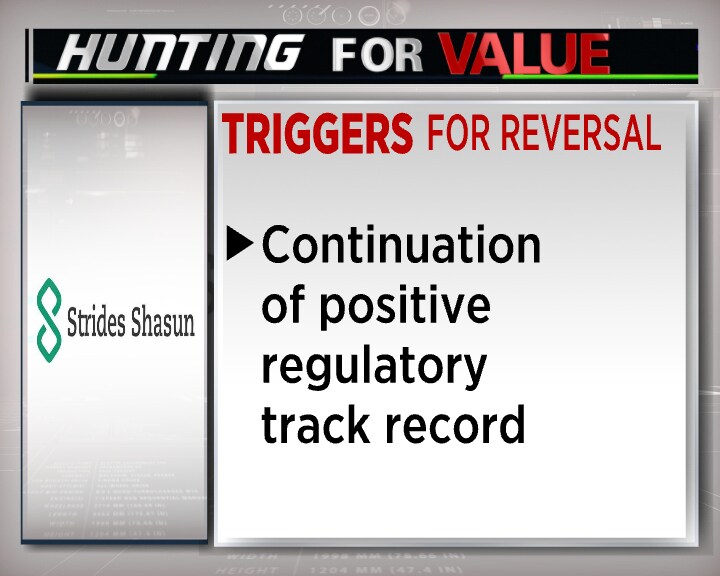 Lastly, shareholders take confidence from the company's past instance of rewards. It paid a total dividend of Rs 605 per share equalling $655 million post the $1.7 billion sale of injectable arm Agila to Mylan in 2013.
Brokerage view