Hospital companies can expect improvement in occupancies in April to June 2022 quarter as electives and medical tourism have picked up. Elective surgeries likely went up by 20 to 30 percent on a year-on-year (YoY) basis and medical tourism inched back close to pre-COVID-19 levels. COVID-19-related occupancies, which were around 5-7 percent in the previous quarter are expected to be even lower this time.
In the first quarter of FY23, occupancies probably improve to 62-65 percent versus about 60 percent in the previous quarter while electives were hit due to the Omicron wave, but recovered towards the second half of the quarter.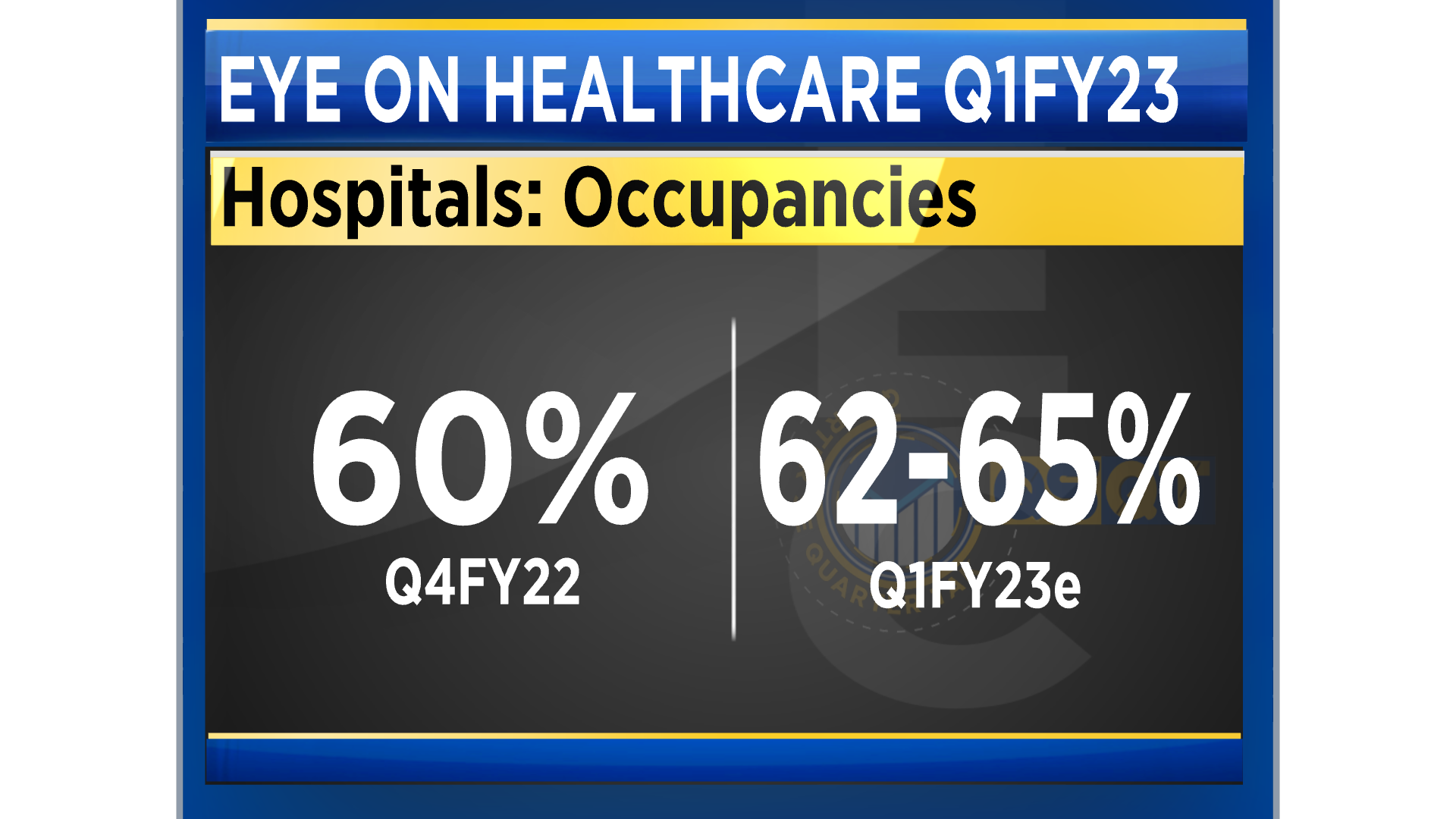 However, YoY the numbers are likely to be restricted due to a high base.
Apollo Hospitals' occupancy is expected to improve to around 65 percent against 58 percent in the last quarter. This will lead to sequential revenue growth of about 9 percent while YoY growth will be restricted to around 3 percent, given a high base of over 70 percent surge in the fourth quarter of FY22. Consolidated margins are expected to remain in the range of 13 to 14 percent.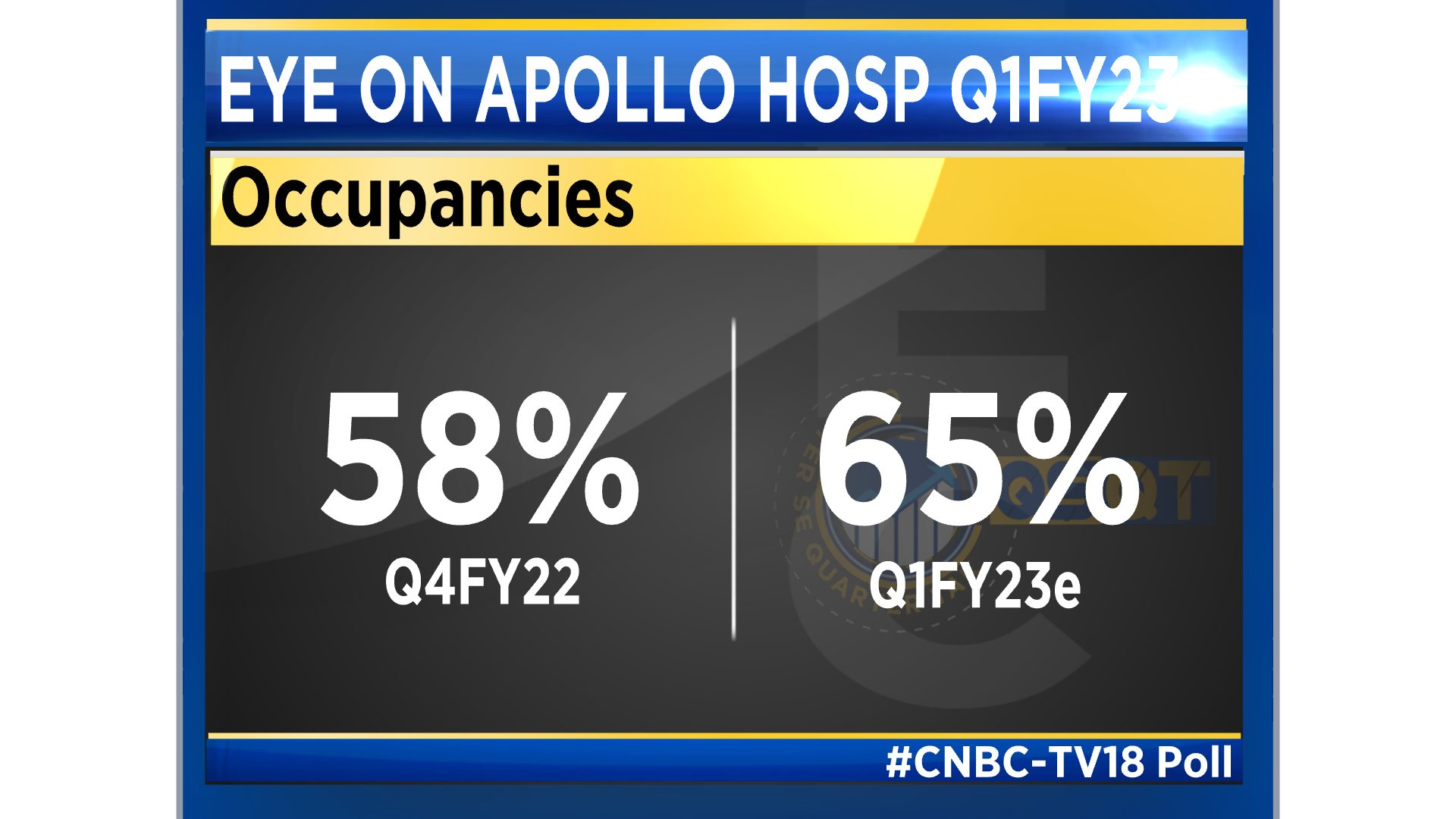 For Apollo, the performance of other verticals such as pharmacy distribution where margins remain in single digits, Apollo Health and Lifestyle which contains the diagnostic arm and the scale of its omnichannel platform Apollo 24/7 will also be keenly watched. The Street also awaits commentary on the delay in Apollo 24/7 fund-raising and the outlook on the tie-up with Amazon for pharmacy products.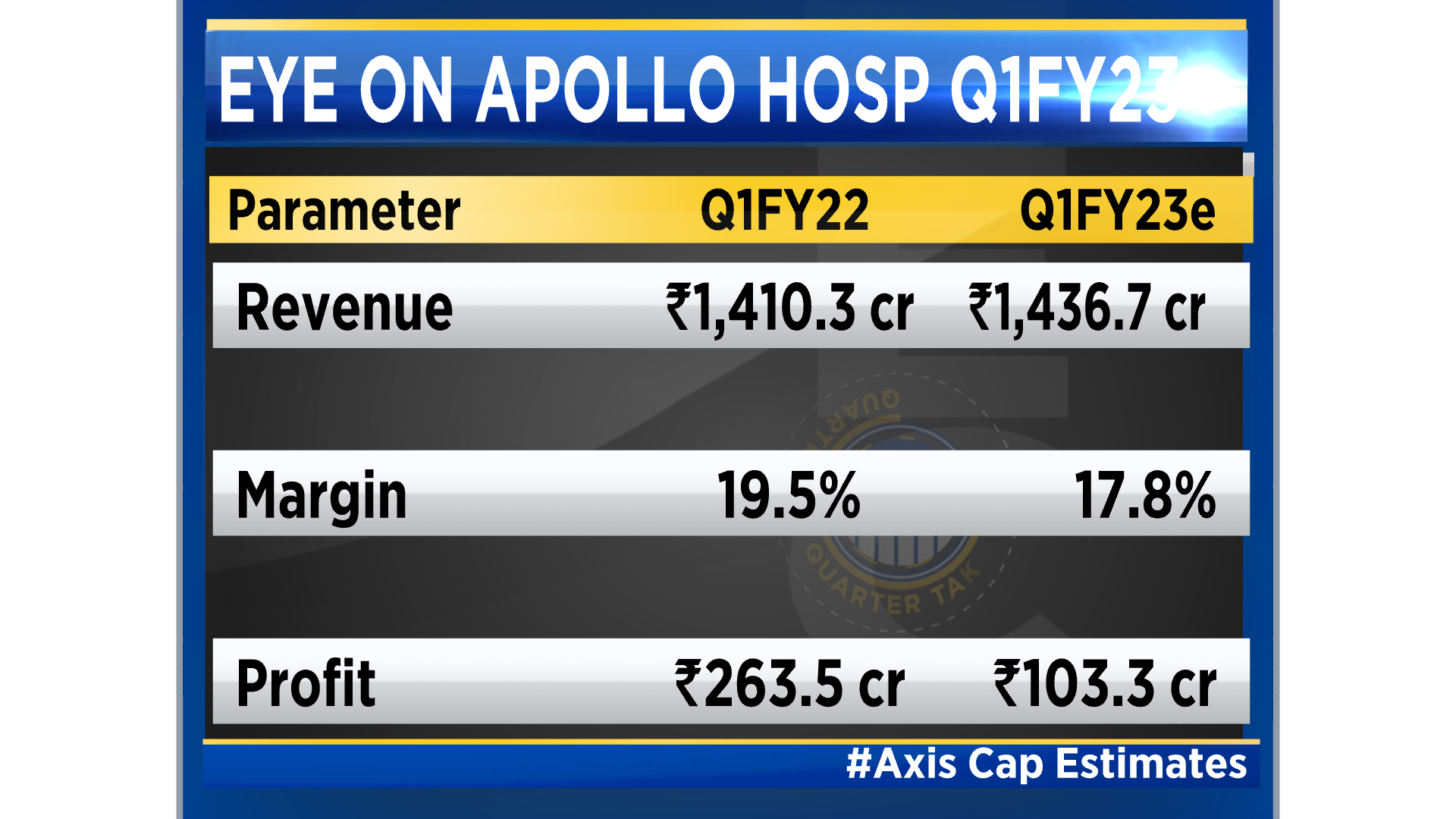 Fortis' revenue, meanwhile, is expected to grow around 2-3 percent YoY driven by the hospital business while the diagnostic business is expected to scale off due to lower COVID-19-related sales compared to a year ago. This is also likely to weigh on consolidated margins.
Max India's occupancies, which stood at 68 percent in the previous quarter, are expected to have picked up in the current fiscal's first quarter. Commentary on KKR's stake will also be keenly watched.
Narayana Health's margin for the quarter is likely to sustain or improve sequentially as it stood at 18.6 percent in the last quarter.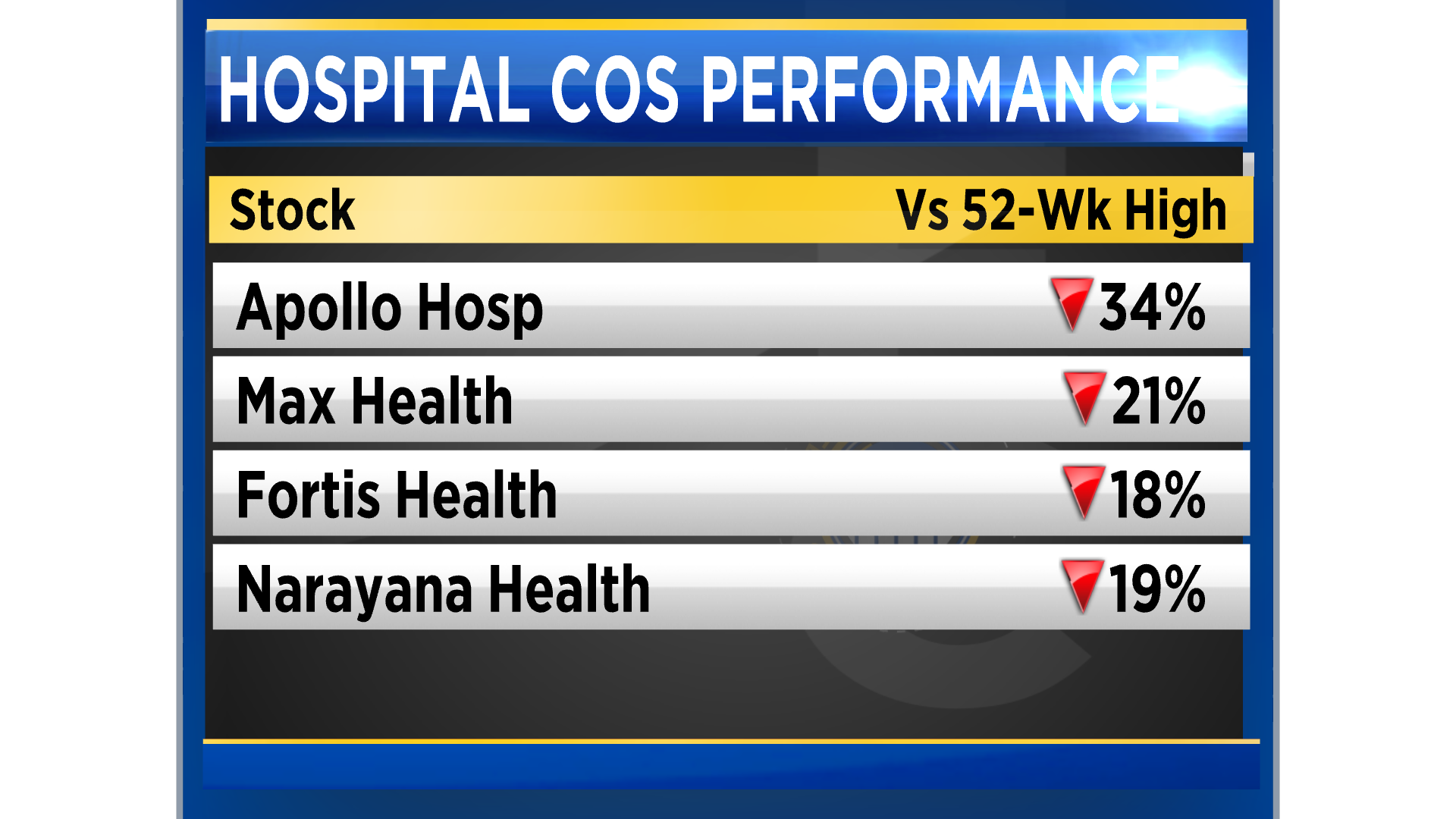 For pure play diagnostic companies, revenue is expected to decline YoY due to a high base of COVID-19 testing volume coming off. For instance, COVID-19 and allied tests accounted for about 36 percent of sales for Dr Lal Pathlabs and 19 percent for Metropolis in the first quarter of FY22. Both shall fall to low single digits in this quarter.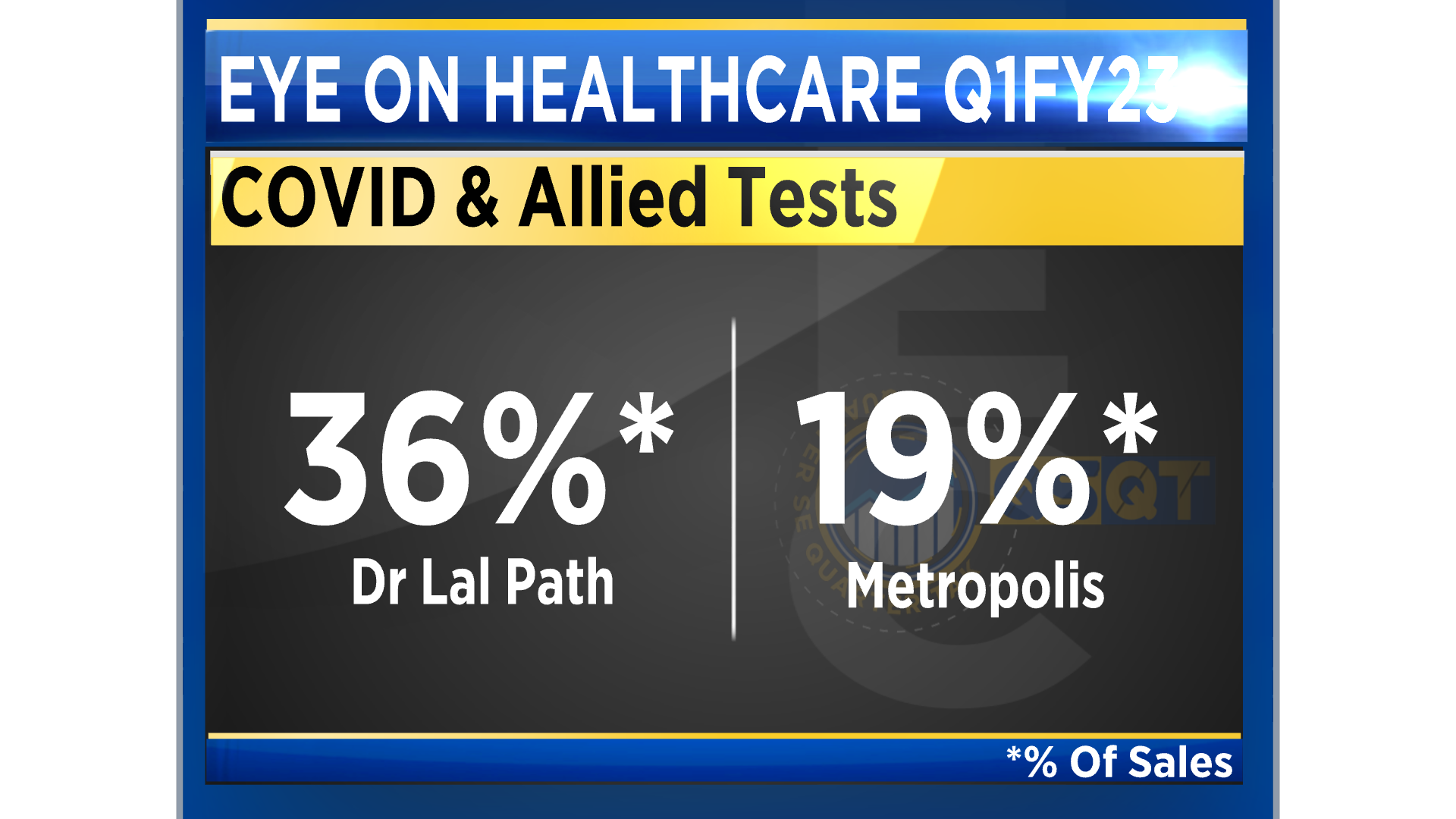 The Street will keenly watch the core business performance i.e. non COVID-19 revenue, especially on a QoQ basis, to find out the impact of competition on both revenue and margins. The management's commentary on the competitive dynamics in the industry is also awaited.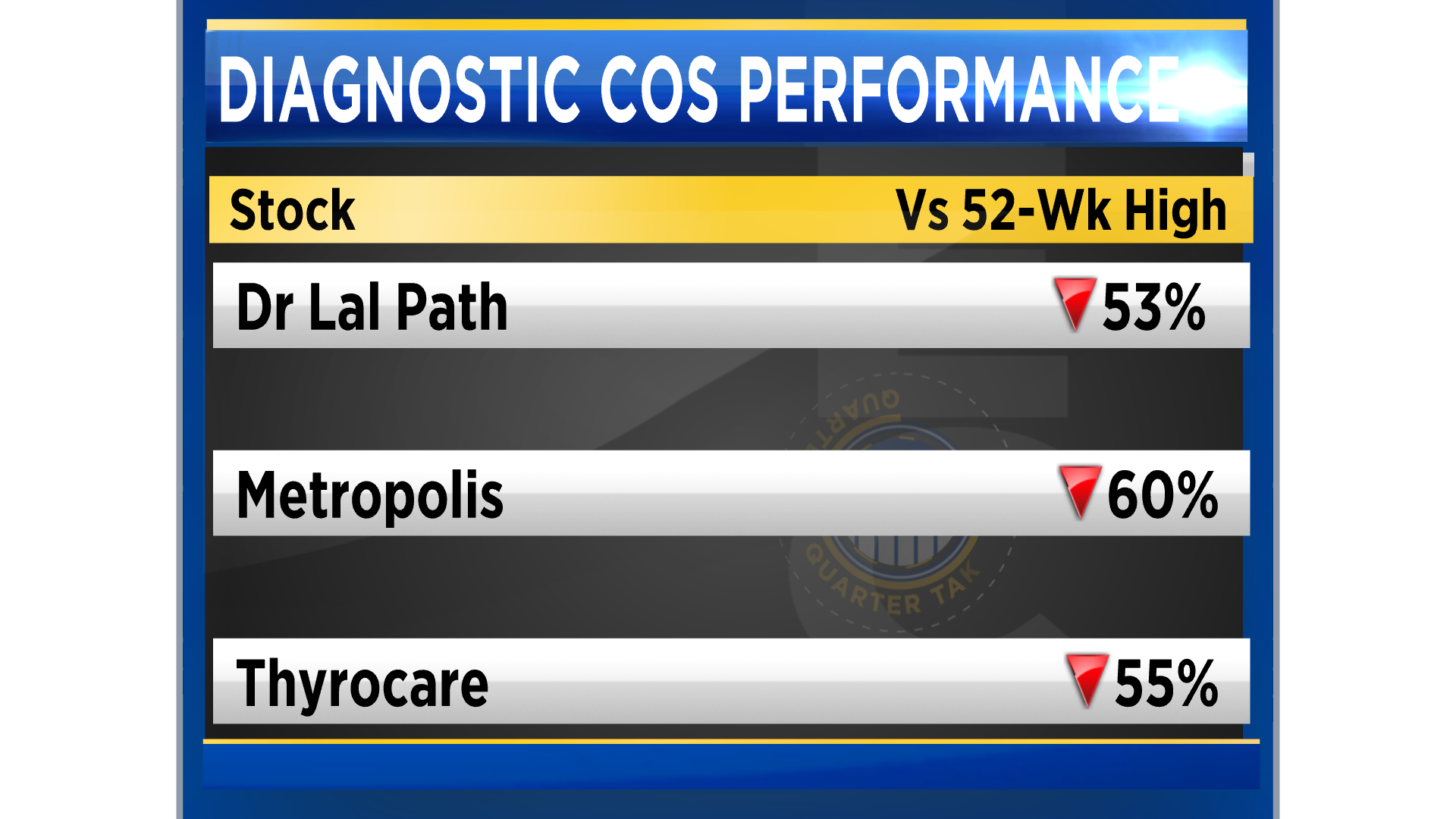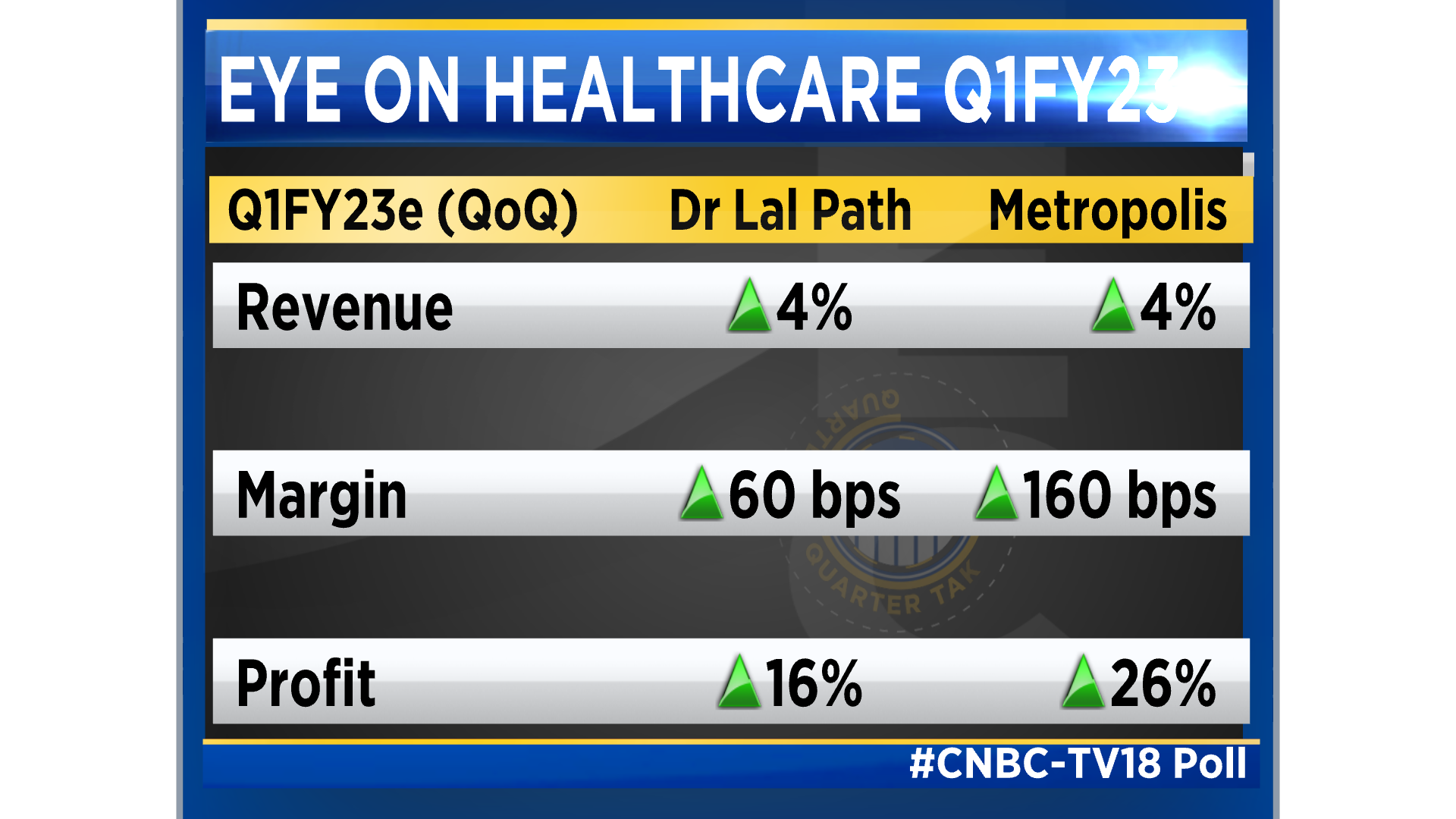 While valuations have corrected for both hospitals and diagnostic companies from their peak as the COVID-19-related gains as well as optimism have tapered off, the correction has been steeper for diagnostic firms on fears of competition.
Watch the accompanying video for more details