Schemes investing in technology funds were the saviour for investors throughout 2018 even as the domestic equity market wiggled through uncertainty and multiple domestic as well as global headwinds.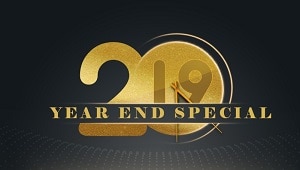 At a time when most mutual fund categories including large-cap, mid-cap, and small-cap funds suffered due to secular market movement, IT funds surprised by staying in the numero uno position.
A spate of outflow of portfolio money from foreign institutional investors and rising crude oil prices hurt domestic stocks through the year.
The technology sector funds delivered eye-popping returns in the last one year. Among the best-performing funds, Tata Digital India Fund topped the chart, delivering as high as 31.58 percent returns in between January and December 2018 while the benchmark S&P BSE IT Index delivered 28.04 percent return during this period.
The IT sector has been riding on good earnings show by the IT giants in India. The depreciating rupee is in the last few years boosted the fortunes of shown technology sector.
"Market volatility, good earnings of IT companies coupled with rupee depreciation helped IT sector to post the best return, " said Vidya Bala, Head of Mutual Fund Research FundsIndia.
From Jan 1 until Dec 7, the rupee plunged 13 percent against the dollar to 70.80 per dollar touching a low of 74.45. On Jan 1, the Indian rupee was at 63.68 a dollar.
The top five funds in the IT category have given phenomenal returns, ranging from 18 percent to 32 percent, in a year.
Global Funds
Another category that emerged among the top 10 schemes, were global funds, particular feeder funds.
Motilal Oswal NASDAQ 100 ETF delivered 17.81 percent returns, followed by Franklin India Feeder Franklin US Opportunities Fund that gave 14.44 average returns.
Franklin India Feeder Franklin US Opportunities Fund is a fund of funds investing mainly in units of Franklin US Opportunities Fund, an overseas equity fund. It invests in US companies through Franklin US Opportunities Fund.
Motilal Oswal Mutual Fund's Motilal Oswal Nasdaq 100 Fund of Funds. This open-ended scheme tracks the technology-heavy NASDAQ 100 Index by investing in the Motilal Oswal NASDAQ 100 ETF.
According to mutual fund experts, the appreciation in dollar and rally of technology stocks on NASDAQ help these schemes.
"NASDAQ funds are largely driven by technology stocks which triggered a rally in international funds," said Bala of FundsIndia.