In June 2017, the Reserve Bank of India (RBI) identified 12 of the country's biggest loan defaulters and directed banks to send these cases, comprising about 25% of the total bad loans, packing to the National Company Law Tribunal (NCLT) for resolution.
The RBI wants banks to initiate resolution of the unpaid loans by taking these cases to the insolvency court. The first of those 12 cases has just reached a successful resolution – NCLT approved Vedanta's acquisition of Electrosteel Steel – under the Insolvency and Bankruptcy Code (IBC). But time is fast running out for the rest.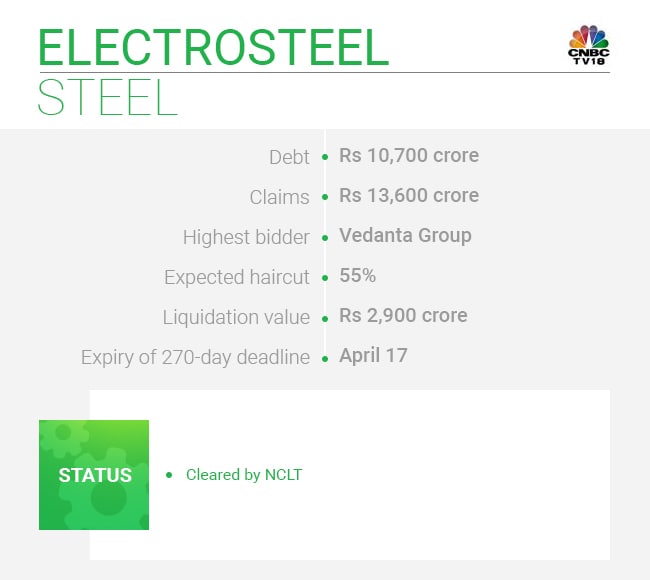 For four of the twelve cases, the 270-day deadline has passed, and for another five, it will end this month. Five other cases – Bhushan Steel Limited, Bhushan Power & Steel, Monnet Ispat, Jyoti Structures, and Amtek Auto – have passed the creditors committee approval stage, but are pending before the NCLT.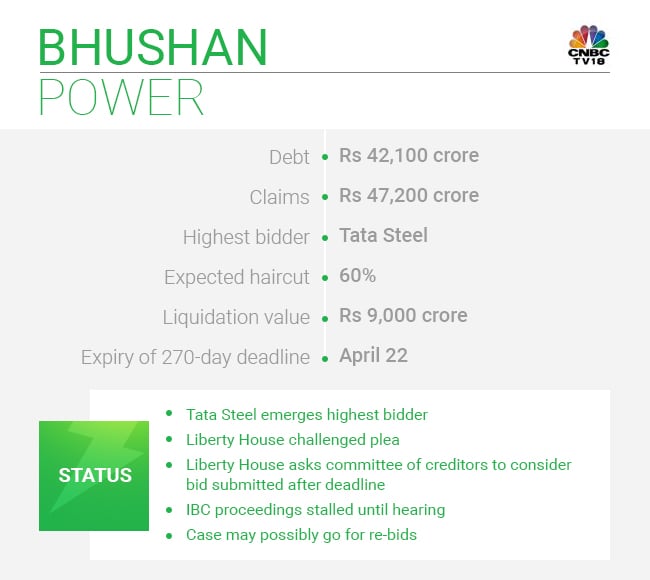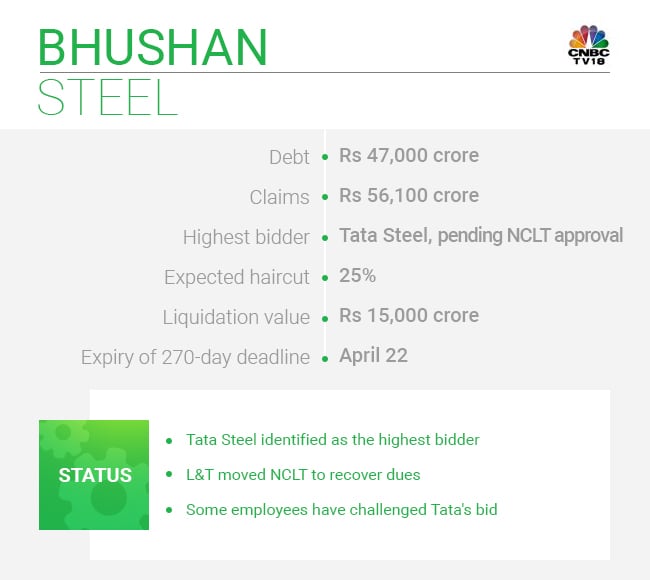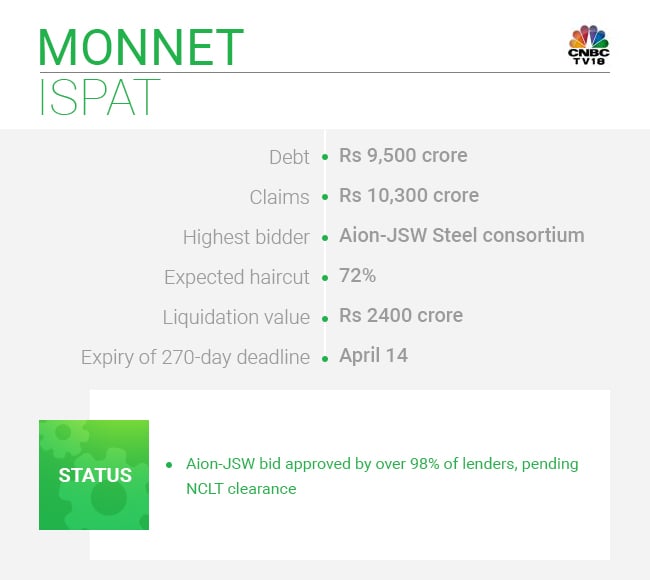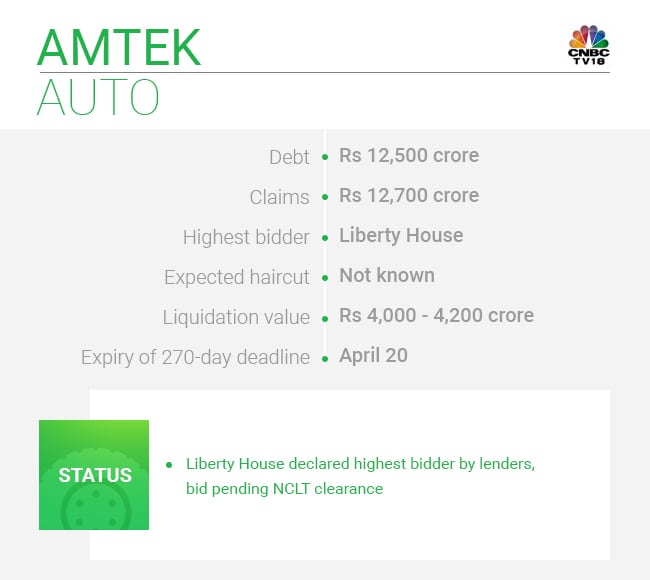 Alok Industries is now facing liquidation because the resolution plan proposed by Reliance Industries and JM Financial ARC consortium could not muster the 75% votes required to pass resolutions under IBC. For now, the insolvency authorities have sought a stay on liquidation proceedings.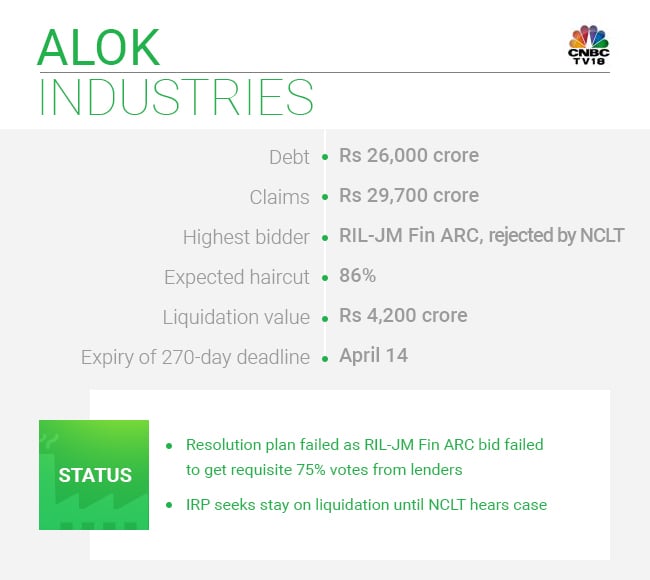 When the IBC was enacted more than a year ago, it was billed as one of the most significant reforms in recent times, a magic wand for resolutions. A year later, the law is still evolving, has teething troubles and requires several changes. What it has done is change the equation between creditors and borrowers for good, and enforced a time-bound process on all stakeholders.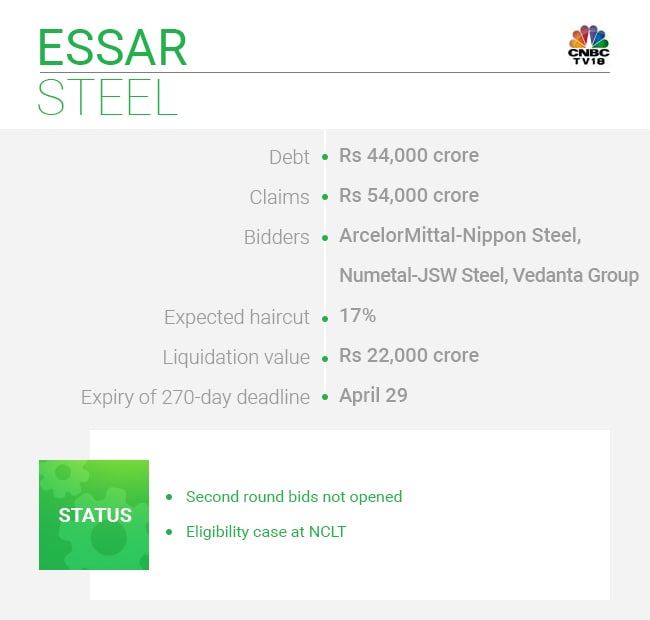 The closure of the first list of defaulters assumes significance in this backdrop. The haircut, or the debt that lenders have to forgo for these cases is estimated at 17-86%. Stakeholders will take a hit, no doubt. But resolving the first list will tantamount to resolving a quarter of the banking industry's stressed assets problem – which in itself is no small feat.