Expensive jewellery, plush showrooms at prominent locations, endorsement by top Bollywood divas. That was what the brand Nirav Modi used to signify for the common man, until the afternoon of February 5, 2018.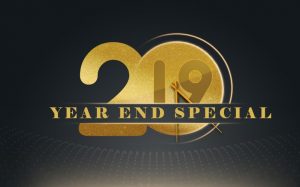 It was in the afternoon when the news came that a fraud worth Rs 264 crore was committed by some employees of Punjab National Bank's Brady House Branch and Nirav Modi. But the real shocker was yet to come, within a week of the news PNB announced that quantum of the fraud has swollen to Rs 10,000 crore. Along with Nirav Modi, his uncle Mehul Choksi and his company Gitanjali Group were also named in the alleged scam.
But before the investigative agencies could have sprung into action, both the uncle-nephew duo fled the country. CBI went ahead and quickly arrested other accused mentioned in the FIR. Within a month, CBI arrested 13 individuals from PNB, Modi's firm and Gitanjali Group. The PNB fraud, billed as the biggest fraud in India's banking history, exposed several shortcomings in the management of the public sector banks and hurt confidence in India's state-run banking sector, which controls more than two-thirds of the country's bank assets.
Enforcement Directorate alongside was looking to secure the amount of fraud through attachments and seizures. On the first day of searches, ED claimed that it had attached properties, jewellery and other expensive items such as cars, paintings belonging to Modi and Choksi worth Rs 5000 crore. Seizures continued and ED claimed attachments worth Rs 7000 crore. But when independent valuations were done, the amount of seizure nose dived to RS 2000 crore. The amount of fraud by then had swollen to Rs 13,700 crore and the political slug fest had began.
While Congress accused the Modi government of assisting Nirav Modi and Choksi to flee the country, the government, in its defense, maintained that the scam was ongoing since 2011.
After a series of arrest warrants, letters written to Interpol, the locations of uncle and nephew were traced. While Modi's last location was reported in United Kingdom, it was found that Choksi had taken Antiguan citizenship.
The government has begun its talks of extradition with both the countries and Red Corner notices have also been issued.
Modi and Choksi have both denied any wrongdoing. The government, however, to bolster its image of "tough on white collar crimes", is trying its best to get at least one of them back to the country before the elections. And considering this, the first few months of 2019 could be interesting.
Even though most of the Nirav-Choksi saga played in 2018 the climax is expected in 2019.