Non-banking financial companies (NBFC) and microfinance industry would struggle to regulate the funding requirements for people affected by cyclone Fani in Odisha after poor disbursement growth in the third quarter and sluggish outlook for the next six months, said ICICI Securities.
The brokerage said it believes NBFCs prefer to keep a highly liquid balance sheet for better cash flow management in case systemic liquidity dries up in the near term. This could make it harder for microfinance companies to meet their funding requirements, it added in a May 8 research note.
"In this scenario, NBFC-MFIs may be forced to moderate their growth plan, which would make it difficult to provide emergency loans to needy borrowers in Odisha," noted ICICI Securities.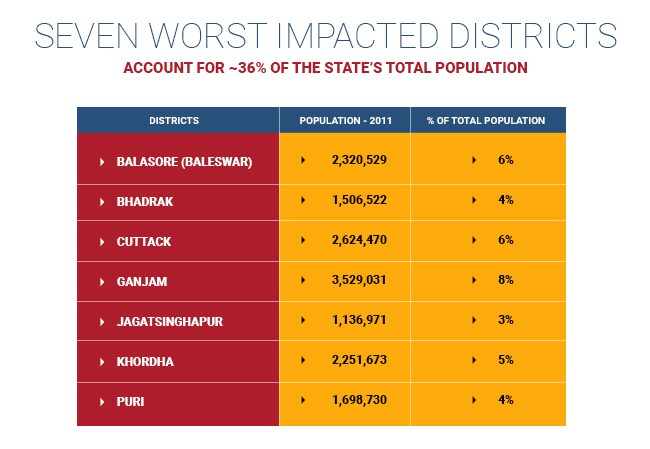 The financial firms are expected to report negligible write-offs attributable to cyclone Fani in Odisha as credit culture in Odisha is amongst the best, with one of the lowest PAR>30 portfolios at 0.5 percent as of December 2018.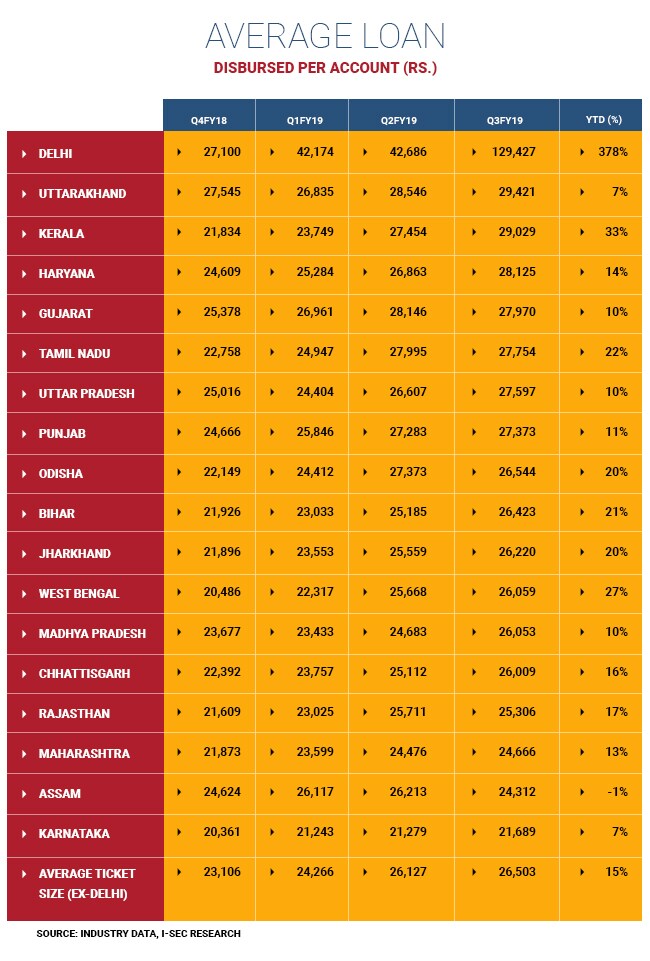 Portfolio at Risk (PAR) is the percentage of the total loan portfolio that is at risk. PAR 30 is the principal amount (net after payments) of open loans overdue by 30 days or open loans where no repayment has been made for 30 days.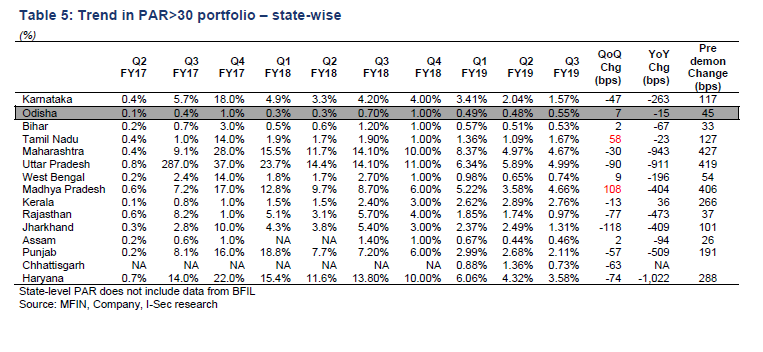 "Historical trend suggests credit behaviour in Odisha is amongst the best – with PAR>30 being second-lowest. The state faced a similar cyclone eight months ago, but notably, the PAR>30 portfolio remained stable during Q2FY19/Q3FY19 at 0.48 percent/0.55 percent respectively vs 0.49 percent in Q1FY19. Even during demonetisation, peak PAR>30 portfolio in Odisha was significantly lower at only 1 percent vs industry average of about 11 percent," the report said.
According to the report published by ICICI Securities, Odisha is the second largest state in terms of the total outstanding gross loan portfolio in NBFCs and microfinance firms. with a total asset under management (AuM) placed at Rs 6,800 crore as of December 2018, about 11 percent of all states total GLP.
Microfinance companies like CreditAccess has the lowest exposure at 2 percent, while Bharat Financial Inclusion (BFIL) has the highest exposure at 16 percent of total loans in Odisha, the report added.