After a flurry of top-level exits and boardroom battles, 2019 may well be a year of transition at India's top banks.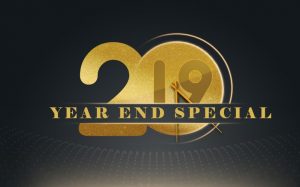 A whole new set of leaders are set to take charge in at least four of the top five private sector banks in India. While
Chanda Kochhar
resigned from the post of MD and CEO of ICICI Bank in October,
Shikha Sharma
is leaving Axis Bank in December and
Rana Kapoor
will depart Yes Bank by the end of January.
HDFC Bank's MD & CEO Aditya Puri will be leaving the bank in October 2020, after serving over 25 years since he took over as CEO in 1994. Puri is due to name a successor in 2019.
Romesh Sobti, who has served as the chief of IndusInd Bank since 2008, retires in March 2020.
The leadership changes come at a time when banks are already saddled with bad loans. Non-performing assets for the banking sector are likely to increase in 2018-19 from the current levels of around 11.5 percent, the Reserve Bank of India said in its annual report.
At the same time, regulatory requirements continue to increase to make banks more complaint, transparent and efficient.
Rana Kapoor, the chief executive of Yes Bank, was forced to exit the lender he co-founded because of the Reserve Bank of India's concerns over governance, accounting practices and under-reporting of bad loans, sources with knowledge of the matter told CNBC-TV18.
Since then multiple concerns relating to corporate governance and potential conflict of interests due to Kapoor's family companies investing in other lending institutions have also plagued Yes Bank. The stock took a beating after several rating agencies downgraded the lender.
ICICI Bank also became a victim of its own success. Chanda Kochhar, one of the first women to lead a bank in India, shattered many glass ceilings along her meteoric rise at the country's largest private bank.
56-year old Kochhar led the bank for almost a decade before allegations of conflict of interests, lack of disclosures and quid pro-quo while extending loans to Videocon Group consumed her otherwise-spotless career.
As the allegations surfaced, Kochhar chose to quit the bank, which has already named Sandeep Bakhshi, a long time veteran of the ICICI Group, as its new CEO for a period of three years.
Another ICICI Bank prodigy, Shikha Sharma will be leaving Axis Bank by the end of this year. Sharma paid the price of the aggressive growth strategy she adopted during her tenure, and faced the worst when the infrastructure lending boom cycle turned. The bank was left with a large pile of bad loans, much like its peers and also reported huge divergence like Yes Bank. To add to the pressure, the bank came under fire during demonetization over allegations of money laundering.
While 2018 saw three private sector banking veterans leave office, the next two years will see HDFC Bank's Puri, the longest serving head of a bank in India, and IndusInd Bank's Romesh Sobti hanging up their boots, albeit under very different circumstances.