Debt-laden banker IDBI Bank said it had decided to seek the government's decision with respect to LIC acquiring a 51 percent stake in the bank, IDBI said in an exchange filing.
The board of insurance behemoth LIC approved the acquisition of 51 percent stake in IDBI Bank in a meeting held on Monday.
"Largely the three things are to try to look into the expression of interest by LIC in taking a 51 percent controlling stake to give them promoter status and also decide upon what will be the mode of infusion, whether by way of preferential issue of shares or through an open offer," said GM Yadwadkar, deputy managing director, IDBI Bank.
"Almost 94 percent of IDBI Bank is held with the government of India and LIC, 86 percent is with government of India and 7.98 percent is with LIC of India and the balance 6 percent is with the public," he added.
"So, this is the decision of the board. Now we will await the government's responses on our letter to them and then depending on what is the communication from the government of India, based on their approvals we will again take it up in our board and take it forward," Yadwadkar, further added.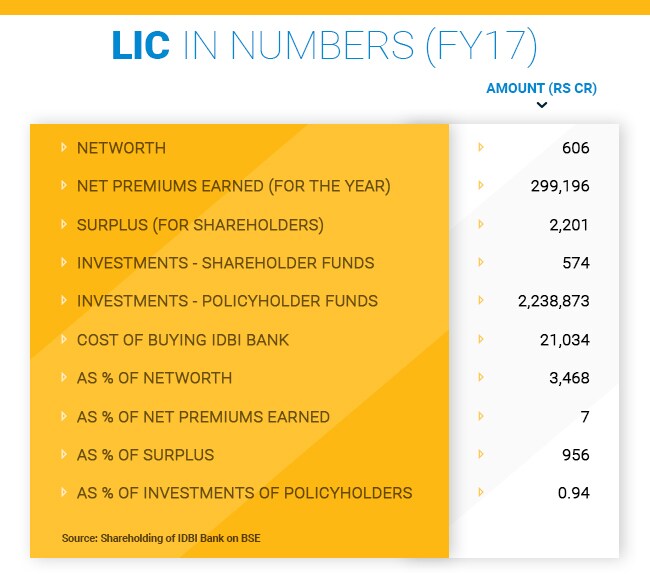 "Representatives of the government are on the board of IDBI for conducting the banking business not for disposing of the bank itself. Majority shareholding in the bank is of the Central Government and Central Government approval is required for selling those shares," said MR Umarji, former chief legal advisor, Indian Banks' Association.
"Next step depends on the government process. It make have to go to the cabinet. If cabinet approval is already obtained the finance ministry will give its okay to IDBI Bank," he added.
The company is expected to increase its stake in the bank via preferential shares, said Subhash Chandra Garg, economic affairs secretary, adding that the deal would require a nod from Sebi and RBI.
Irdai at its meeting held in Hyderabad last month had permitted LIC to increase its stake from 10.82 percent to 51 percent in IDBI Bank.
As per current regulations, an insurance company cannot own more than 15 percent in any listed financial firms.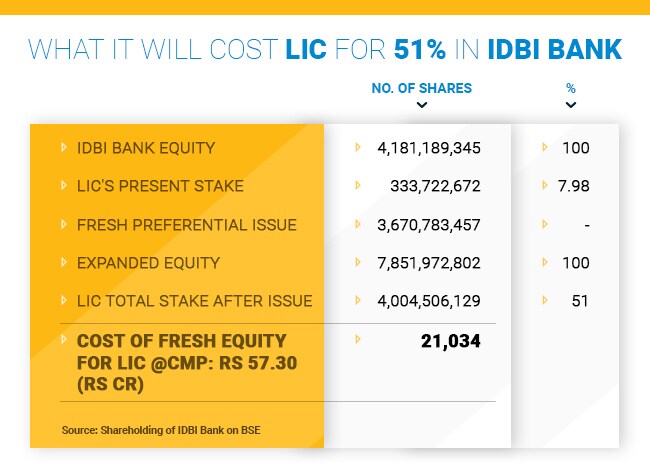 When LIC makes a formal application for purchase of shares admitting LIC as the shareholder of the bank, IDBI's board may have to once again approve it, said Umarji, speaking about the details of the share-acquisition.
"Once the IDBI Bank board approves the sales of shares, I don't know whether the quantum is already stipulated or how many percentage of shares are to be sold," he further added.
State-owned Life Insurance Corporation will now approach market regulator Sebi. As per Sebi takeover code, an acquirer has to give an open offer to the shareholders of target company on acquiring shares or voting rights of 25 percent or more.
The move will help the debt-ridden state-owned bank get a capital support of Rs 10,000- 13,000 crore.