Nearly 25% of the small banks are in rural areas for the growth of individuals in weaker sections of society.
Small Finance Banks are a type of niche banks in India who have the license to provide basic banking services like acceptance of deposits and lending, with an aim to provide financial inclusion to that section of the economy which are not being served by other banks, such as small business units, small and marginal farmers, micro and small industries and unorganised sector entities.
Nearly 25% of the small banks are in rural areas for the growth of individuals in weaker sections of society. Jana Small Finance Bank (previously, known as Janalakshmi Financial Services), on their celebratory-third Jana Diwas, recognised and felicitated the courage and resilience of its customers to overcome adversities and write a success story for themselves.
The event was inaugurated by Shri Radha Mohan Singh, Union Cabinet Minister, Agriculture & Farmers Welfare along with Mr. Ajay Kanwal, MD & CEO, and Mr. Ramesh Ramanathan, Non-Executive Chairman, Jana Small Finance Bank.
After a careful and diligent process, customers who have beaten all odds, shown courage and determination to improve their quality of life were acknowledged and rewarded.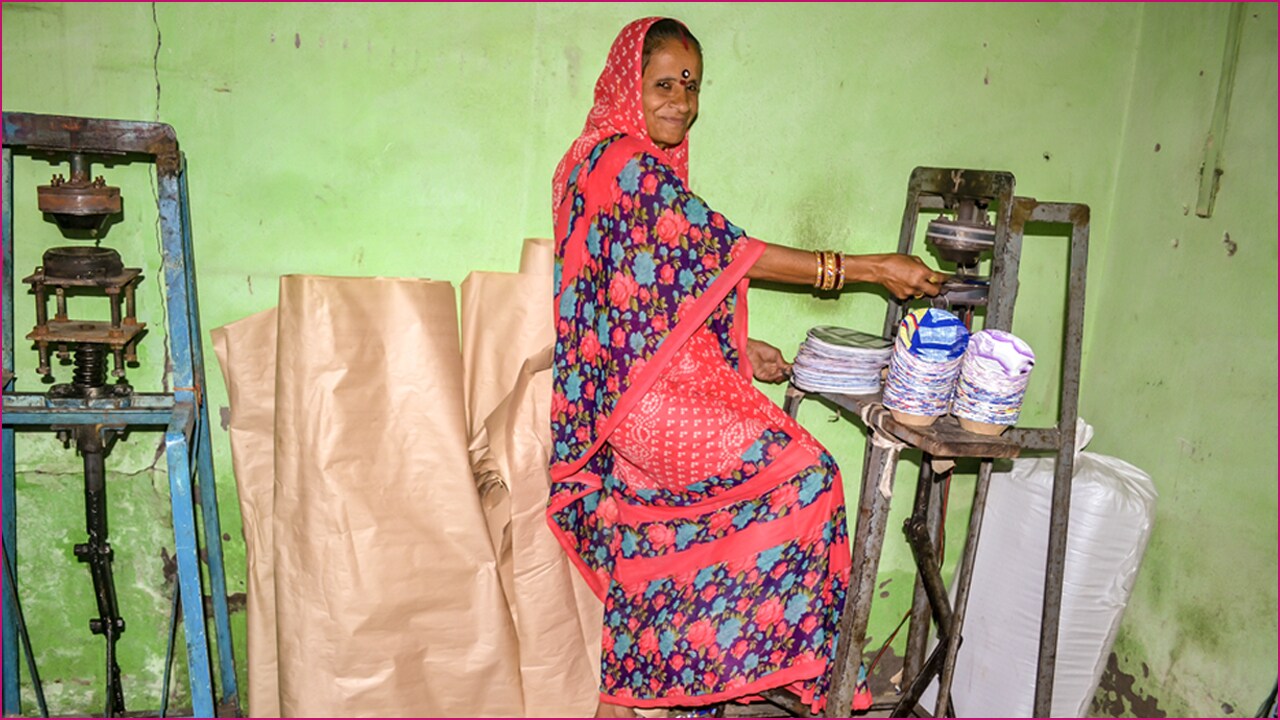 Ayodhya Bai – Woman with an extraordinary spirit
Ayodhya Bai hails from a modest upbringing with extra-ordinary-spirit. From making cow dung cakes to grinding spices to feed her family she impudently shifted base to Ujjain from her village only to earn a better living.
Ujjain, an ancient city located beside the Kshipra river in Madhya Pradesh is an important pilgrimage destination to the Hindus. Identifying the business potential of disposables, Ayodhya Bai with determination, grit and her husband's support borrowed `2 lakh rupees from Jana Small Finance Bank to set up and run her own unit.
After years of hard work and lots of struggle business is at its peak today, Ayodhya Bai has moved on to buying new machines, hiring more employees and also transporting supplies to other suppliers within the city, fulfilling not only her entrepreneurial ambition but also being the only bread winner in the family.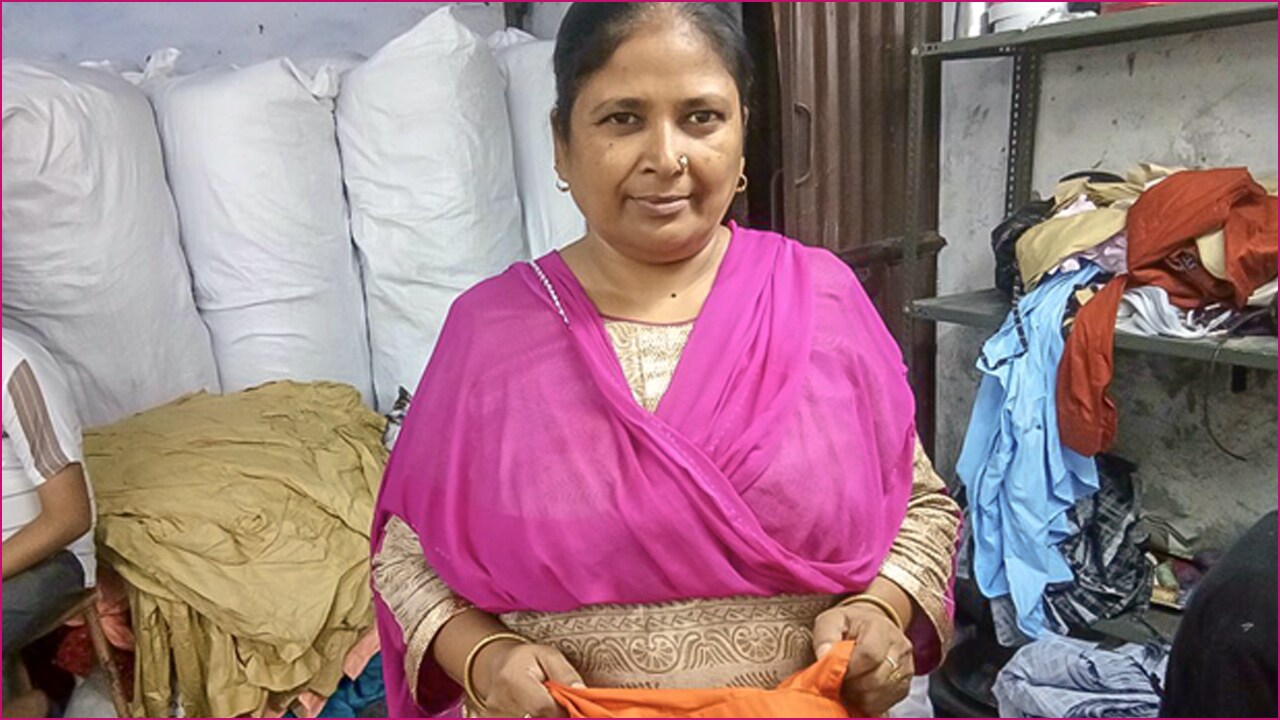 Shabnam – Stitched her life to near perfection
Shabnam's husband was an alcoholic and gambler, at 18 she was left alone to rear her four children. She initiated by stitching shirt buttons, and began saving money to eventually start her tailoring unit. Jana Small Finance Bank sanctioned her a loan of `15,000 rupees which she used to buy two sewing machines to get her venture going. Her children simultaneously studied and helped their mother, later. She took a loan of `32,000 to further improve her business, following which, her eldest son joint her and helped him to arrange for his younger sisters.
Shabnam, a single parent and successful entrepreneur took another loan of `75,000 rupees from Jana Small Finance Bank and expanded her business by buying the latest sewing machines and hired more employees to help other family's to earn a respectable living. So a her a stitch in time definitely saved nine which helped her needle her way to a happy life and improved living.
Dipmala – Latur's first lady auto driver
Latur's first lady auto driver wasn't born overnight, it took years of conviction, determination and a lot of hard work. Dipmala from Maharashtra, went through stormy shores like a pro, as most women in villages she was married-off at a young age, an alcoholic husband and two children later she moved out to her mother's place to give them a better living. The provision store her mother ran, needed funds to run the business, Jana Small Finance Bank came to her rescue and gave her a loan initially for `15,000 rupees. Dipmala's discipline and conviction allowed her to pay-off the instalments on time, but unfortunately her mother passed away which derailed her financial plans.
Jana Small Finance Bank provided her another loan of 25,000 to bring her some stability. A few years later, she lost her husband to a road accident, and approached Jana Small Finance Bank to help her purchase a refurbished auto through some extra funds from the bank. This determination and willpower pushed her to Latur's first lady auto driver fame and now her new found thrill is speeding the auto. Taking matters in her own hands with a bank standing by her side firmly during troubled times, she conquered in her own way.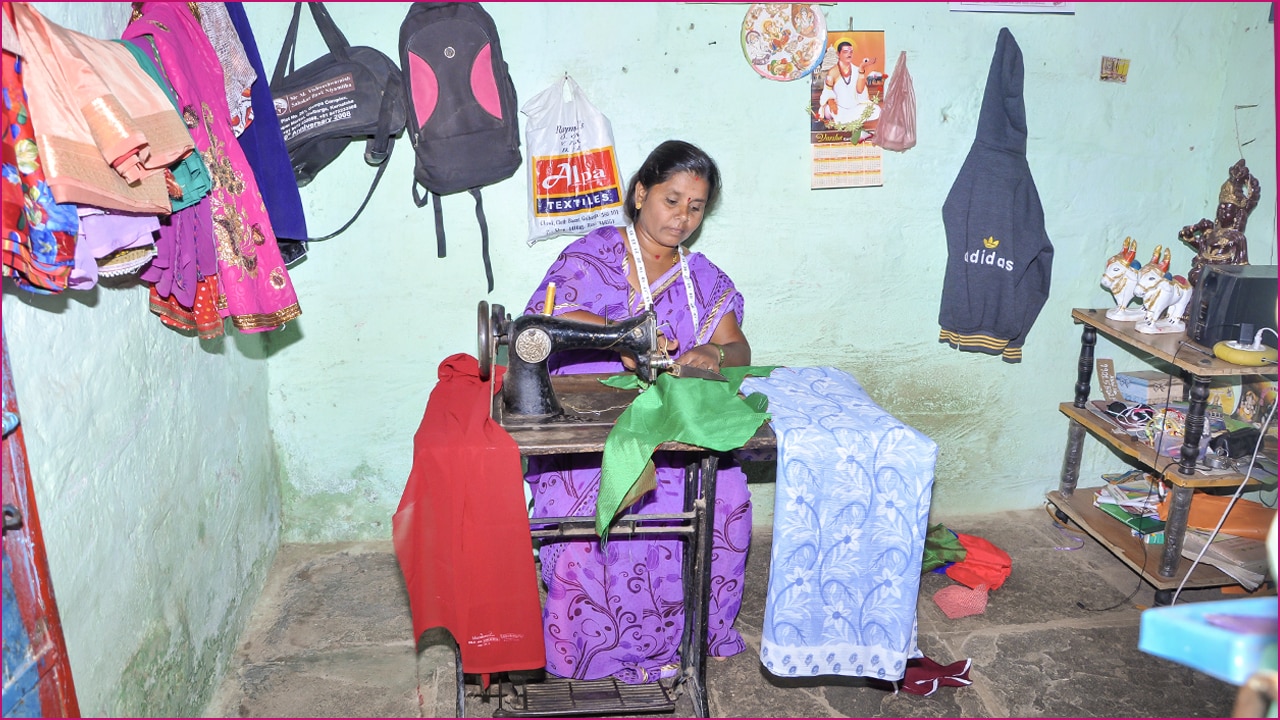 Jagdevi - Sailed through stormy shores like a pro
The challenges thrown at you don't define you but how you turn them around does. A similar situation for Jagdevi from Humnabad who was caught up in wind swirls of life after the only bread-winner of her family, her husband was permanently bed ridden after a life threatening accident. A family to feed and a bed ridden husband left her very handicapped, especially at times when they were forced to sleep on hungry stomachs. She wasn't qualified enough to apply for a job, penniless, with a dependent family, she decided to move to Gulbarga. The decision was challenging considering she didn't know anyone there and had to fend for herself in a new city.
She picked up a two-room house on rent and began searching for work. After spending days, visiting several places for a job she began feeling the heat, until her neighbours told her about Jana Small Finance Bank, (then known as Janalakshmi), she took a loan of `15,000 which gave her confidence she needed and bought a sewing machine to begin a tailoring business, from her home. The beginning was slow which gave her about `100-200 a day, with her hard work and determination she began earning an income which allowed her to send her children to school. Impressed with her on-time payments she was awarded an additional loan of `30,000 from the bank. It helped her expand the tailoring business and began making `500-600 rupees per day. Due to her clean record and fortitude to pay-off her loan, she was offered an additional loan of `40,000 which was used to construct her own house. She now enjoys the good income, respect and recognition of people around her and especially those people who deserted her during tough times. Bracing all the odds she achieved all she ever had set her eyes on. She can provide her good education to her children as there is plenty income coming through her hard work and determination.
To know more, visit here.
This is a partnered post.