One of Indian sport's most recognizable voices is now an entrepreneur. Head coach of the Indian cricket team and well-known cricket commentator Ravi Shastri has teamed up with Ador Multiproducts Limited to launch a brand-new line of men's products.
Titled 23 Yards, the venture's shareholding sees Shastri own 49 percent stake in the company, while Ador accounts for the remainder. The products include a beard wash, face wash and beard oil among others.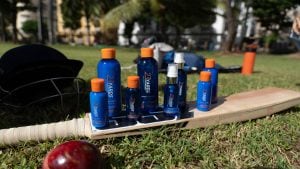 Speaking to CNBC-TV18, Shastri said the idea to launch his own line of products dawned amid the COVID-19 lockdown. "I was not going to sit back during the COVID-19 lockdown, and decided that I was open to new ideas and challenges," he said, "The wellness, health and education space has been close to me because in my journey as a cricketer, broadcaster and coach, I have received exposure to these three segments."
Shareholding aside, 23 Yards sees Shastri's personal touch to the products on offer, and with good reason. "Grooming has been part of my life right from the beginning," he said, "The grooming products in 23 Yards used to be accessories in my time, but now they're essentials." The first few products in the venture come in Lemon Zest scent, but the product pipeline could see more launches in scents like Oudh and Musk, as months go by. Also on the anvil is a 23 Yards unisex line.
Unisex range in the pipeline
"We will get into the Unisex segment at some stage, and will try out different fragrances," said Shastri, "We have come out with lemon zest for the moment; we will launch Oudh and musk too." The world-cup-winning Indian all-rounder added that 23 Yards is still in the process of market testing, before it will take a call on launches. "We'll test the market first and check to see how they are reacting to it and then come out with fresh ideas and products if needed," he said.
Given the spike in e-commerce post-pandemic, it comes as no surprise that a bulk of 23 Yards' products will be sold online. However, a mixture of online and offline retail channels is the start-up's way forward.
23 Yards, a nod to Shastri's cricket connection
Interestingly, the name of Shastri's venture is also a not-so-subtle nod to his eternal connection with cricket. After all, 22 yards refers to the standard length of a cricket pitch. "For 48 years, everything in my life has revolved around 23 yards — batting and bowling on that pitch — even as a broadcaster and coach, everything happened on the pitch," he says, "But the fun part was going the extra yard to derive job satisfaction."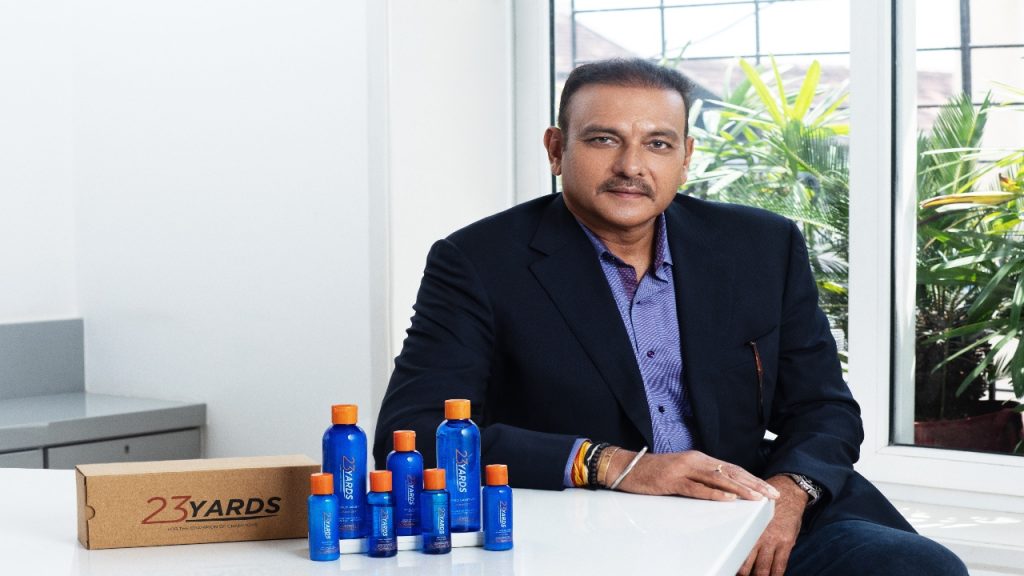 So, could this be the start of Ravi Shastri the start-up co-founder? Could there possibly be a sports start-up in the offing? "Don't put it beyond me!" he retorts, when asked, adding "I started batting at number 10, and ended up opening the innings. So, don't put anything beyond me. I'd like to first enjoy this experience, and if I'm really satisfied with it, it could lead to something else."
While the start-up is largely funded by Shastri's personal investment and Ador's funding, the cricketer said the company is open to funding in the months that lie ahead.