India's OYO Hotels and Homes is one of the world's fastest growing hospitality chains. OYO is galloping ahead with its global expansion with the recent purchase of an 
Amsterdam-based vacation rental firm
for $415 million.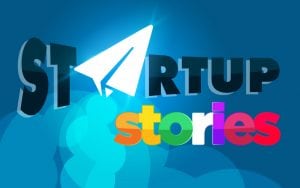 OYO founder
Ritesh Agarwal
is just 25, but a global tech star for the swiftness and dexterity with which he has built a global hospitality chain. Agarwal shared three interesting stories that made OYO one of India's most valued startups at CNBC-TV18's 
Young Turks Conclave
in November 2018.
1. Find Great Partners
Venture capital firm Lightspeed Venture Partners, led by Bejul Somaia and Dev Khare, is one of the shareholders of OYO.
During one of his food-cum-work conversations with Agarwal, Somaia asked him, "So Ritesh I hear that you have been picking up all the phone calls."
Agarwal said yes because as an entrepreneur he was doing things himself, which included taking up all the phone calls, doing the accounting and so on.
To which Somaia replied, "That is great. We have now found the head of call center for OYO, let us now hire the CEO."
That was the beginning of a broader leadership at OYO, which has brought onboard Maninder Gulati, 37, as the chief strategy officer; Abhinav Sinha, 37, as the chief operating officer; and Dinesh Ramamurthi, 42, as the chief human resources.
"... bringing people who can genuinely be partners is something I have learned being very valuable because (I) wasn't into hotel, I was into finance. So I wouldn't know any of these things very well, but the one thing I knew is how you find great partners, of course albeit after making a ton of mistakes," said Agarwal.
2. Focus on perseverance  and discipline
The second learning that Agarwal shared was that it is extremely important to have perseverance along with discipline.
Agarwal said a lot of smart people, when they find something is working well, try to do something else and focus on innovating rather than on their key expertise.
"Doing the same thing every day is also very valuable because that is how you create scale and impact," said Agarwal.
3. Strive for excellence
OYO signs on hotel owners and then trains its staff as well as upgrades everything from linen, toiletries and bathroom fittings to their specifications. It then brings them on board its hotel website, which is used by travellers to book rooms.
Sharing what went behind OYO's housekeeping app, Agarwal said, "At OYO hotels, every housekeeping boy gets mobile app in which he gets the room number that he should go and clean. That removes the need of having floor manager and the floor manager ... So anyway the cost gets saved and it becomes more efficient but the guy who cleans the room now gets a credit for cleaning the room faster and if he gets 5-star rating from the customer, the credit gets converted into cash."
For Agarwal though, the journey has just begun as his focus is clearly on carving a niche in what he estimates as a $1.2 trillion global hospitality market. "Amazon says it's day one for them, we say at OYO that it's day zero for us."
Startup Stories
 is a series of accounts by startup entrepreneurs on how they built their businesses and found success. Read them 
here
.