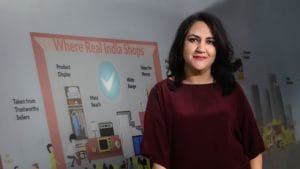 Radhika Aggarwal, co-founder of e-commerce company ShopClues
1. What time do you like to be at your desk?
I am an early bird – my day starts at 6 am – by 8 am, kids off to school and I am at my desk. My most productive stage will be the first couple of hours of the day.
2. Where is the best place to prepare for leadership: at business school or on the job?
B-School will get you only a degree and theoretical basics – the real learning is always on the job, through exposure to real challenges. I know many leaders who never went to any business schools and are great at leading their teams.
3. Describe your management style.
Enable, empower and lead by example.
"One person cannot always know what's best, and it doesn't hurt to get different views on a certain subject."
4. Are tough decisions best taken by one person or collectively?
I always talk about the importance of my team members in decision-making, because while one might have great ideas, it's always good to take different opinions for the best implementation of it and to get an unbiased opinion. This goes for any degree of difficulty. One person cannot always know what's best, and it doesn't hurt to get different views on a certain subject.
5. Do you want to be liked, feared or respected?
I want to be accepted. I definitely do not want to be feared, and I don't know anyone who doesn't want to be liked or respected. However, before all of that comes acceptance, and if you are accepted, then liking and respect will come automatically.
6. What does your support team look like?
My support team consists of my co-founder, the leadership team, the women at ShopClues who empower me on a regular basis, the smiling and happy colleagues who are always nice and helpful, and it all makes me who I am at work. I can safely say that the entire organisation is my support system. Outside of work, my kids and my parents make up my support team.
7. A business outside of your business or a business leader that you draw inspiration from?
I am an accidental entrepreneur and am always inspired by entrepreneurs around me – whether it is Jeff Bezos, Sam Walton or Radhakishan Damani.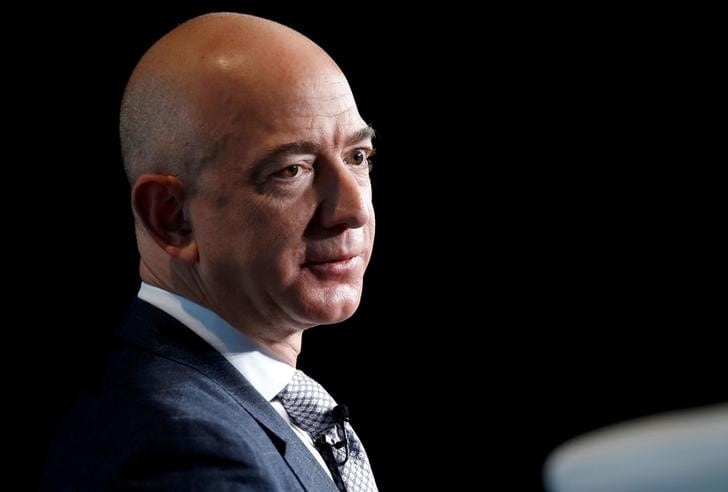 Aggarwal says she is an accidental entrepreneur and draws inspiration from Amazon founder Jeff Bezos.
8. Which management book has influenced you the most?
My favourite book is 'Grit: The Power of Passion and Perseverance' by Angela Duckworth.
Many among us amble through life's journey never realising even a fraction of our immense potential. We often undermine and even sabotage ourselves by incessantly repeating to ourselves a false self-narrative that keeps telling us that we are either inadequate or unlucky or somehow held back by our circumstances etc. The book made me realise that only by finding that never-say-die attitude, that passion to hold on to and work towards your dreams, can one break out of any self-limiting and false narrative that might be holding them back.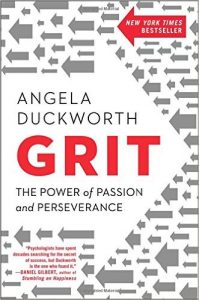 'Grit: The Power of Passion and Perseverance' by Angela Duckworth
9. Do you socialise with your team outside of work?
I do meet my team outside of work on many occasions over food and drinks and discuss topics from around the world, share experiences and just have a good time. You can get to know your colleagues only once you've spent some time with them, not stressing about work, but by just sharing experiences.
10. What would your key management advice be?
Just show up! Three words that I live by and think it is the best advice one can take. If you just show up, you've already won 50% of the battle. And then take on the rest 50% with all you have, and you can do almost anything. If you fail, you fail – but at least you gave it a shot, and learn something new.
First Published: Apr 5, 2018 5:30 PM IST