Early in my career, when interviewing other people still felt new and scary, I found myself face-to-face with a new grad candidate named Tom. He smiled shyly as I introduced myself. After I threw out my first interview problem, he grabbed a marker and began sketching out the solution on a whiteboard. I noticed that his hands were shaking slightly. He asked a few thoughtful questions. When he got stuck, he stopped, stepped back, and talked through his thoughts out loud.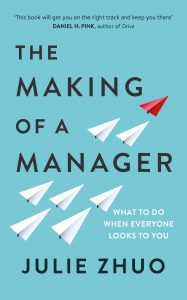 By the end of our interview, he hadn't completely solved all the problems I'd posed. I could tell he was disappointed. I imagined him going home, pulling out a notebook, and continuing to plug away until he arrived at a solution. That's the kind of person he seemed to be. Even though he didn't get as far as other candidates on my questions, when it came time to cast our decisions, I said, "Hire." This surprised even me.
My default was to vote conservatively—if I had any hesitation about a candidate, it felt safer to say, "No hire." This was the first time I had ever gone out on a limb for someone. But I just couldn't shake the feeling that Tom was something special: not just smart but unusually dedicated and thoughtful. I knew I'd like working with him.
Fortunately, after some discussion with the other interviewers, we decided to give Tom an offer. A few years later, I saw him at a party. He came up to me and said, "You know, I still remember our interview. I was so nervous, and I didn't do very well on your problem. I was sure you weren't going to hire me." I smiled and joked that I had a crystal ball that showed me just how awesome he'd be. Because Tom was awesome. After he joined, his trajectory was like a rocket ship's.
In a few short years, he went from new grad to senior engineering leader. Even though we didn't work closely together, I often heard his name uttered through the grapevine, always with deep respect. He was incredibly smart, and yet he remained one of our most thoughtful and dedicated colleagues.
At a growing organization, hiring well is the single most important thing you can do. At this point, I've interviewed and helped bring in hundreds of people—more than the entirety of the company when I started! Those people have, in turn, gone on to bring in many more. If you had told me when I joined that I'd be one of the reasons why thousands of my coworkers are here today, I'd have thought you were crazy.
Hiring doesn't just matter at scale—even a single great hire can make a big difference in your team's outcomes. The most important thing to remember about hiring is this: hiring is not a problem to be solved but an opportunity to build the future of your organization.
This lesson took me a while to learn. Because my team grew so rapidly, the need to hire was like an ever-present cloud looming over me. We never seemed to have enough people, so hiring felt like the thing I had to do to solve the problem of overstretched reports and understand ed projects. How could I put these fires out as quickly as possible?
And yet, hiring isn't just about filling holes. If you approach it that way, you're not going to bring in the best people. It's about figuring out how to make your team and your own life much, much better. In addition to contributing their talents, our favorite coworkers teach us new things, inspire and support us, and make going to work a whole lot more fun.
Looking back now, I can't think of anything more satisfying than meeting someone for the first time, realizing how awesome they are, and working with them for years to come on meaningful problems. At the same time, hiring well is hard. As they say in fairy tales, you'll have to meet a lot of frogs in order to nd a good match. In this chapter, we'll discuss the best ways to approach building a great team.
DESIGN YOUR TEAM INTENTIONALLY
When you are buckling under the strain of a short-staffed team, it can be very hard to resist someone who seems available and ready to do the work. You might well overlook the fact that they aren't exactly what you want—similar to how, when your stomach is growling and you're raiding the fridge, pickles, ketchup, and bread seems like an acceptable meal.
The solution to both a healthier diet and a better team is to plan ahead. If you go to the grocery store on Sunday and buy what you need for a wholesome meal every night, then when hunger strikes Wednesday evening, you're more likely to reach for the chicken and veggies.
One exercise I do every January is to map out where I hope my team will be by the end of the year. I create a future org chart, analyze gaps in skills, strengths, or experiences, and make a list of open roles to hire for. You can do something similar by asking yourself the following questions:
How many new people will I add to our team this year (based on company growth, expected attrition, budget, priorities, etc.)?For each new hire, what level of experience am I looking for?
Which specific skills or strengths do we need in our team (for example, creative thinking, operational excellence, expertise in XYZ, etc.)?
Which skills and strengths do our team already have that new hires can stand to be weaker in?
What traits, past experiences, or personalities would strengthen the diversity of our team?
Having a thoughtful, one-year-out organizational plan lets you stay ahead of hiring needs and gives you a handy framework for evaluating candidates so that you won't fall into the trap of saying yes to the next person who comes along.
Even if things change—your organization restructures, an employee abruptly leaves, priorities shift—you can modify your plan as you go along so that there's always a clear picture in your head of what your team should look like.
This exercise will look a little different if you're at a company without a lot of hiring needs. In that case, the size and composition of your team a year from now might remain pretty similar to today. Still, it's useful to consider the possibility of attrition and where you'll look if someone on your team leaves.
Where did your best employees come from? What new skills, if any, would you want to add? And who specifically might you love to bring on board if a spot opens up?
HIRING IS YOUR RESPONSIBILITY
If you have the good fortune of working with a dedicated recruiting team, you may be tempted to believe that you can lean back and expect top candidates to be delivered to your door. Let me quickly disabuse you of that notion.
No recruiter can possibly know what an ideal candidate looks like for your team. ey also can't help you assess for specialized skills like reading X-rays or writing code. At the end of the day, you are the person who ultimately owns the team you build. Successful hiring managers form close partnerships with the recruiting team to identify, interview, and close the best people.
A great recruiter brings her network as well as her knowledge of the recruiting process—how to source and pitch candidates, how to guide them through interviews, and how to negotiate o ers.
A great hiring manager brings her understanding of the role—what it needs and why it's exciting—as well as her time to personally connect with candidates. If you aren't working with a recruiter, then you'll need to play both roles yourself. Here's how you should approach working together.
Describe Your Ideal Candidate as Precisely as You Can
It's the hiring manager's job to identify when a role is open and what kinds of people would be the best t. Write the job description yourself and be specific about the skills or experiences you are looking for.
Even within the same kind of job, the specific requirements can vary meaningfully from team to team. For example, some of the designers on my team are responsible for our most widely used features, such as browsing posts or commenting. The candidates they look for are extremely detail oriented, with strong craftsmanship skills.
Others on my team work on designing experiences for specific audiences, whether they are small- business owners, gamers, or new internet users. These teams seek designers who are empathetic and experienced with research methodologies to guide their work. When your recruiter understands those nuances, he can help you screen for people who have the qualities you're looking for.
Develop a Sourcing Strategy
Once you have a good sense of the kind of person you want, it's helpful to sit down with the recruiter and brainstorm where to look for your ideal candidate. You might come up with specific titles or organizations to search for on LinkedIn, people whom you can ping for recommendations, conferences to attend, or ads you'd like to place.
Another exercise is to figure out which patterns or keywords you should look for in a résumé. For one role, my recruiting partner and I identified that our ideal candidate would have experience working at both a design agency as well as a tech company because that combination often produces a healthy balance of vision and pragmatic know-how.
We also agreed that I should send out the introductory email instead of the recruiter so the experience felt personal right o the bat. Sometimes, unusual patterns can lead to amazing candidates.
Patty McCord, the former chief talent officer at Net ix, describes how her recruiting team noticed that a surprising number of their top data-science leaders shared an interest in music. So in addition to searching for résumés with the typical data-oriented keywords, they also began looking for people who played piano or guitar. "
Deliver an Amazing Interview Experience
I can't tell you how many times I have had candidates accept and tell me that part of their reason for doing so was because the interview process felt so attentive, focused, and fast. It gave them confidence in our company and the team they would be working with.
Even when you don't end up extending an o er, an amazing interview experience tells prospective hires that you care about the people who might be the future of your organization. Making this happen requires a strong manager–recruiter relationship.
My recruiting partner and I become like Batman and Robin for any candidate who comes in to interview. We'd message each other multiple times a day about the details—did all the interviewers have the background notes? Who was assessing which skills? Could we nd an interviewer who'd relate well to the candidate, like Anne, who came from the same previous company, or Dixon, who was also new to the city? Who was going to reach out and thank the candidate for his time?
By working in tandem on the interview experience, we avoided common mistakes like leaving days or weeks in between next steps, asking candidates to repeat themselves over and over, or giving them conflicting or confusing information.
Show Candidates How Much You Want Them
When you decide to extend an o er, it's as much your job as it is the recruiter's to make the candidate feel that you want her to say yes. e more distance you create in the process—for example, letting a week lapse between communications—the more likely the answer is no.
After I deliver an offer, I try to check in with the candidate every other day to let her know that I am thinking about her and that I'm excited to welcome her to my team. I ask if she'd like to talk through any questions, and sometimes we'll do lunch or dinner to discuss the role in more detail.
The more senior the candidate, the more critical your involvement is in the close because that person likely has many options, and you are looking for her to play a leadership role within your team. Paint a vivid picture of how you see her having an impact. Help her understand why the role is exciting and why she's the perfect person to tackle these big problems.
HIRING IS A GAMBLE, BUT MAKE SMART BETS
How likely is it that a few hours spent with someone will give you an accurate sense of their potential as an employee? We might think we are good judges of character, but the evidence suggests otherwise.
A few years ago, Google crunched the numbers on tens of thousands of interviews to see if there was a correlation between how high an interviewer rated the interaction and how well the candidate went on to perform. What they found was that there was "zero relationships" and that it was "a complete random mess."
I wasn't surprised to read this because I've seen examples on both sides—where an amazing interview led us to hiring someone who ultimately wasn't a good t, and when I said, "No hire," to someone who turned out to be an incredible contributor.
There are three reasons why a handful of interviews isn't ever going to be a perfectly reliable predictor of someone's success. The first is that it's impossible to re-create the actual working environment of a team in a thirty-minute or hour-long meeting.
Most real-world projects are complex, spanning many people and taking weeks, months, or years to complete. An interview can only hope to simulate how well a candidate does on a smaller problem in a fraction of the time.
Second, interviewers bring their personal biases into the evaluation. We're swayed by first impressions and whether what we see ts our understanding of what a "great" candidate looks like.
A Harvard study found that when American symphonies implemented "blind auditions"—that is, the interviewers listened to a candidate play from behind a curtain—it improved the probability that a woman would advance from preliminary rounds by 50 percent.
Finally, the third reason interview results don't tell the whole truth is that people are capable of enormous change. Google stopped relying on signals like college GPAs for candidates more than a few years out of school.
Said Laszlo Bock, their senior vice president of people operations, "After two or three years, your ability to perform at Google is completely unrelated to how you performed when you were in school because the skills you required in college are very different. You're also fundamentally a different person. You learn and grow, you think about things differently." Hiring someone new is always risky, but be smart about your approach and you'll raise your chances of success.
Examine Past Examples of Similar Work
The best—though still imperfect—a predictor for how someone will do in the future is to understand how they've done in the past on similar projects in similar environments. at's why internships are so valuable; when someone joins your team for a few months, you get a much better understanding of how they work.
The next best thing is to dive deeply into their past work. When we interview designers, we put a strong emphasis on the "portfolio review," where candidates come in and present a few projects of their choosing. By hearing them talk through their process and show us specific examples of their work, we learn a lot about their skills and their approach to problems.
A friend who works in education does something similar by asking potential instructors to come in and teach a class on whatever subject they'd like. Ask candidates if they can show you the applications they've developed, the articles they've written, the pitches they've given, etc., so you can assess the quality of their output. If what's presented is a team e ort, ask for clarification on which pieces the individual was responsible for.
Seek Out Trusted Recommendations
If a credible source tells you that Jane is amazing but Jack is not someone he'd want to work with again, take that feedback seriously. The trustworthiness of your two-hour interview pales in comparison to the testimony of someone's tried-and-true experience working with that person.
Whenever we open up a new role, the first thing I do is make sure my entire team knows we're hiring. "If you could wave a magic wand, who's your dream candidate for this position?" I'll ask them. The list I get in return is both a good starting point on who I should reach out to, but also where else we could be sourcing from— across these recommended people, are there patterns in skills, companies, or experiences that we should further dig in to?
The other place where trusted recommendations come in handy is the reference check. Kevin Ryan, the founder of Gilt Groupe and Business Insider, takes personal references to the extreme. "The hiring process typically has three elements: the résumé, the interview, and the reference check," says Ryan.
"Most managers overvalue the résumé and interview and undervalue the reference check. References matter most." The key, Ryan says, is to look for honest references. "It can take real effort to find someone who'll be straight with you, but it's worth it." You probably won't get that by calling up the folks that a candidate provides or talking to someone you don't know well. But ask your network of trusted colleagues if they can help put you in touch with a mutual connection that they also trust.
When evaluating references, keep in mind two things. The first is that people typically improve their skills over time, so discount negative feedback that isn't recent. If your friend tells you that five years ago Jack wasn't great at closing deals, it's possible he's since gotten much better. The second thing is that you might not get a diverse pool of candidates if you're only sourcing within your existing network, so go back to your definition of the ideal person for the role and make sure you're casting the net wide enough.
Get Multiple Interviewers Involved
The best practice for interviews is to have the candidate talk to multiple people who know what the role needs, with each interviewer asking different questions so that the group emerges with a well-rounded perspective. For example, if you are hiring a detailed finance manager, one interviewer might assess management and collaboration skills while another asks detailed nance questions, and yet another explores the candidate's past work experience.
Having multiple interviewers can reduce bias and catch subtle red flags that any one person might have missed. When debriefing, however, each person should independently record their rationale and their final "hire" or "no hire" decision before hearing other interviewers' thoughts to ensure that the discussion doesn't lead to groupthink.
Look for Passionate Advocates Rather Than Consensus
When we started ramping up the number of interviews we did, one of the things I started to hear in debriefs was what we called the "weak hire." e weak hire was when all the interviewers independently landed on the side of "hire," which sounds great on paper—a unanimous decision!—but nobody was particularly enthusiastic about it. is manifested in phrases like, "I'm not sure he'd be right for my team, but I could see him being valuable on someone else's team" or "I don't see a reason why we shouldn't hire her . . ." I noticed that weak hires were given when a candidate didn't have any obvious issues—they seemed pleasant enough, they toed the standard line in their answers, and they had relevant experience. At the same time, they also didn't wow in any particular dimension.
None of the interviewers felt strongly enough to fight for the hire if the decision came down to no. Since every hire is already a gamble, reject any weak hires. While they're not likely to bomb, they're also not likely to add much. If you're going to make a bet, bet on someone with a passionate advocate behind her. If a candidate gets mixed reviews but all the interviewers that said hire are adamant about wanting to work with her, it's usually a sign that she brings something highly valued to the table.
Prepare Your Interview Questions Ahead of Time
The best interviews happen when you show up with a clear sense of what you want to learn about the person. is means that you should familiarize yourself with their background and have a list of questions prepared.
If multiple candidates are interviewing for the same role, ask each candidate the same things. Remember that we are all biased—if you don't do this, you risk basing your hiring decision on your impression of the person and the ow of the conversation rather than on the substance of his answers.
I once interviewed a candidate, let's call him Mason, who came off nervous and timid. Mason didn't make much eye contact, took breathy gasps in between sentences, and would repeat the same point three times in an answer.
But I had prepared a set of questions to understand his skills and experience: Could he walk me through how he set goals on a particular project? Could he describe the most di cult challenge he'd encountered in his past job and how he tackled it? Could he honestly describe his strengths and weaknesses (and did he admit that one of those weaknesses was communication)?
These questions helped me understand how Mason handled problems, and he nailed them. The substance of his answers was more detailed and thoughtful than other candidates'. We hired him. He worked hard to improve his communication skills, and he quickly became a top contributor.
Only you can decide what questions you should ask because only you know what you're looking for. In particular, highly specialized roles deserve specific questions that probe at those skills. But if you're looking for a starting point on what to ask, these are my favourite all-purpose questions:
1. What kinds of challenges are interesting to you and why? Can you describe a favourite project? This tells me what a candidate is passionate about.
2. What do you consider your greatest strengths? What would your peers agree are your areas of growth? This question gets both at a candidate's self-awareness and what his actual strengths and weaknesses might be.
3. Imagine yourself in three years. What do you hope will be different about you then compared to now? This lets me understand the candidate's ambitions as well as how goal oriented and self- reflective she is.
4. What was the hardest conflict you've had in the past year? How did it end, and what did you learn from the experience? This gives me a sense of how the candidate works with other people and how he approaches conflict.
5. What's something that's inspired you in your work recently? This sheds light on what the candidate thinks is interesting or valuable.
Reject Anyone Who Exhibits Toxic Behavior
Remember how assholes are the one thing you shouldn't tolerate on your team? Be on the lookout for warning signs in interviews: bad-mouthing past employers ("My last manager was terrible"); blaming failures they were associated with on others (" e reason my last project didn't succeed was because of internal politics"); insulting other groups of people (" The sales team were bozos"); asking what the company can do for them instead of the reverse (" This feels like a step up for my career"); and coming across with high arrogance or low self-awareness ("I was attracted to this position because it seems like you need someone really senior").
Build a Team with Diverse Perspectives
A long time ago, as our team was growing, my manager Kate started the process of hiring for some new leadership roles. I remember sit- ting through presentation after presentation by external candidates from big-name companies.
They'd walk us through polished decks explaining their elaborate design processes: creating intricate user personas, conducting months-long research, hosting idea- generation sprints involving hundreds of Post-it notes. At the time, Facebook was still small, and I had a hard time understanding why you wouldn't just get into a room with some engineers to build and design a product in a few weeks.
These fancy processes seemed like overhead. Would big-company veterans work out in our scrappy start-up environment? I wasn't convinced. But after Kate made a few hires, I got my answer. At first, I found myself clashing with the new managers—we disagreed on hiring strategy, how to run a critique, what an A-plus designer looked like, and more.
To be honest, I thought the "new guard" was trying to make things more complicated, and they thought I was being closed-minded. But time always reveals the truth. It turns out that as we grew, having managers in our midst who knew what to do when we went from 50 to 250 people was a tremendous asset.
Bit by bit, I started to appreciate that their strengths were my weaknesses. We indeed had to evolve how we worked, including hiring for new types of talent, introducing more structured processes, and, yes, better supporting our growing user base by adopting tools like personas and sprints.
Prioritizing diversity isn't just a poster or a slogan. It's the belief that diversity in all aspects—from gender to race to work history to life experiences—leads to better ideas and better results. e science supports this: A 2014 report of hundreds of public companies found that those with the greatest ethnic and racial diversity in their management ranks were 35 percent more likely to have - financial returns higher than average.
A study of 2,400 companies found that organizations with at least one female board member had better outcomes than organizations with no women. An experiment involving college fraternities and sororities found that teams consisting of an "outsider" solved problems more accurately than teams consisting just of people within the group.
Even if you don't look at the data, it just makes logical sense: Are you more likely to get innovative ideas from a bunch of other people who look, think, and behave like you, or from people who come with different perspectives?
Prioritizing diversity means that you actively seek out candidates who o er something different. It means not just promoting from within but also hiring from the outside. And it means recognizing that every single person, you and me included, comes with his or her own bag of beliefs that should be challenged by others. e power of diversity helps our team avoid biases, make better decisions, and think more creatively.
Hire People Who Are Capable of More
Sometimes, I'll hear managers say things like: "I only need someone to take care of X right now. I don't need someone who can also do Y and Z." Maybe. You certainly shouldn't look at CEO candidates when the role (and the budget) calls for a frontline salesperson.
At the same time, if you're dealing with knowledge work, hiring someone who seems to offer more than what the role needs right now means they can help you tackle bigger problems in the future. In all my years of building teams, I have never, ever thought to myself, huh, there aren't enough big problems for all the talented people we have.
The opposite has always been true. I once hired a director-level candidate when we were starting up a new initiative. e initial size of the team was modest, and this hire had experience running much larger organizations. On paper, the role seemed too small for what he was capable of. But fast- forward to a few months later: he's killing it on the area he's asked to lead, and he proactively identifies and executes on other initiatives that help us scale.
When an opportunity to lead another team comes up, he's the first person I think of. Within a year, he's managing multiple key projects. As a manager, one of the smartest ways to multiply your team's impact is to hire the best people and empower them to do more and more until you stretch the limits of their capabilities.
Meeting Frogs Is Part of the Deal, but Believe in the Process
For me, the most stressful part of hiring was the uncertainty of it. If I emailed a candidate, there was no guarantee that I would hear back. If I got a response and we set up a phone call, there was a good chance that either the candidate or I would decide afterwards that the role wasn't a good match.
In the cases where the candidate came in to interview, he or she might not do well on our questions. And if we finally made it to the end with a shining o er ready to be signed, the candidate would sometimes decline.
At every step, you could be met with disappointment and a sense that you had wasted your time. The thing I learned, though, is that if you zoom out a little further, the recruiting progress can be simply understood as a funnel of numbers. When you are talking about dozens of candidates, that funnel stays relatively consistent. For example (and I am making up the numbers here), out of twenty emails you send, you might get interested back from ten. Out of ten initial meetings, four will move on to the interview stage. Out of four interviews, one will result in an o er. And out of an o er, a candidate will decline 50 percent of the time. Though the specific numbers might be different given the team, the role, and the organization, no matter what you plug in, it's possible to get to an equation that looks like this: "An average of X initial emails leads to a hire." Thinking about things this way made me confident that the more time and energy I spend on recruiting, the more it pays off, even if a few specific instances here and there don't work out.
HIRING WHEN YOU NEED FIVE, TEN, OR HUNDREDS OF PEOPLE
A few years back, our company was growing rapidly, and design hiring had not kept pace. It seemed like every single day, I heard another tale of woe about how our shortage of designers was creating problems—projects were stalled, the existing designers felt stretched thin, frustrations abounded.
"But I'm working on it!" I'd cry in response. And I was. ere wasn't a day that went by where I wasn't messaging with the recruiting team, sending out cold emails, or conducting interviews. "I want to hire great people," I'd say. "And hiring well takes time." A few weeks after that, my manager Chris and I were having our usual 1:1, when the topic turned to my open positions. "Do you think you're spending enough time on hiring?" he asked me.
"Yes," I said and gave him my standard line about how I never let a day pass without working on recruiting. ere was a long pause. en, he looked me in the eye and asked: "If I told you that hiring well was the only thing that mattered, would you do anything differently?" I blinked.
Well, when he put it that way, yes, of course. I was working on hiring every day, but the majority of my time was spent on other things—reviewing road maps, critiquing designs, meeting with my reports, etc.
When I looked at hiring as the only thing I needed to excel at, suddenly dozens of new ideas zoomed forth. I could be asking my network for more referrals. I could be inviting more candidates out for coffee. I could be honing my pitch with trusted colleagues. The four months that followed were the most productive I'd ever been.
I filled all my open leadership roles, and we welcomed many new talented faces onto our staff. What I learned is that hiring is not dissimilar to tackling a design problem. When you start, you don't know what the answer is or how long it will take. But you trust in the process. If you put in the time and energy— if you come up with ten different design options, say, or if you talk to ten candidates— eventually you will find the best solution.
You always do. We've already established that recruiting is a critical part of any manager's job. However, when your team is growing swiftly, hiring becomes easily the top one or two most important skills. If you need to build out a large team and you don't have a strong bench of managers, the problem quickly becomes intractable. You can't create great outcomes without consistently attracting talented people and ensuring that they can also hire well. Here are the most important things I've learned about hiring at scale.
Successful Hiring Is All about Diligent Execution
Depending on your luck, it might take you two weeks or two months to land someone for a particular role. However, at scale, when you need to grow by twenty or two hundred people instead of just two, the averages start to massage away individual cases of unpredictability.
If, for your team, one accept comes from two offers, eight interviews, twenty initial meetings, and forty emails, then to get twenty hires, you'll need to send about 800 emails over the course of the year. It's a big number, but the certainty is refreshing.
Your task then becomes to create a well-oiled machine in which all the steps in the recruiting funnel happen smoothly and efficiently. Let's say there are eight managers on your team. To reach your hiring goals, each manager will need to send out roughly two hundred emails a year, which is about four a week. That's not too crazy.
If you want to achieve 160 interviews, you should aim to have three candidates come in every week. You'll need to have enough people who can assess candidates in a consistent and objective manner, which means you'll need a program to train interviewers.
Look also for opportunities to make your funnel more efficient. Can you tweak your initial email to be more compelling so that you get more responses? Can you host events so that prospective candidates are more likely to want to interview? Can you come up with better questions to ask that give you more information about a candidate? Your success depends on how well you operate. Break the problem down into smaller and smaller pieces, and ask your entire sta to play a role in helping the team grow and thrive.
Do Your Research When Hiring Leaders
Hiring a manager or senior contributor onto your team is a big investment, and bad leadership hires are disproportionately more disruptive because they affect more people. If you bring on a new manager whose values aren't aligned with yours, he will hire people that you may not think are a good t. If he turns out to be a crummy collaborator, you'll be dealing with a line of complaints out the door.
It's wise not to rush into leadership hires, and instead make sure you know what an ideal applicant looks like. e easiest way to do that is to talk with as many prospective candidates as you can, including those who may not want the job but know the role well. Especially if you're hiring for an unfamiliar position, you need to do your homework to understand what the bar should be.
Imagine a smart CEO with a background in sales trying to find a head of engineering. She's never done the job before, so how will she know what to look for? She could start by asking her network to connect her with top engineering leaders. Even if they're not interested in her position, she invites them out for co ee so she can learn from them: What do they look for in a résumé? What questions do they ask in interviews, and what kinds of answers are they looking for? Do they have any recommendations on where to look for strong candidates?
Our CEO then talks with the engineers on her team to understand what they think is important in a leader. She asks a few of them to help her assess a candidate's technical skills. She makes sure to bring in a variety of people to interview so she can become better calibrated on what to look for. As a result, she makes con - dent hiring decisions and brings in a top-notch engineering leader. When you make a great leadership hire, the impact on your team is enormous for years to come. Don't approach it willy- nilly—it pays to do your research.
Take the Long View with Top Talent
This happens so often that it's practically a cliché: I'm actively recruiting for an amazing leader. I meet someone who impresses me, and immediately, my eyes get starry with the possibilities. I envision us tackling problems together and having a blast. I'm already thinking about how I'll introduce this person to the team on her first day. Excitedly, I give her the offer, and everything is coming up roses until . . . I get the dreaded phone call: "Actually, I've decided to do something else. . . ." Crushed, I wish her well and slump back into my chair. I cross her name off the list. The search continues. But, see, this story has a happy ending. Because months or years down the road, I get an email out of the blue. It's from the candidate. The situation has changed, she says, and now she's ready for something new. Are there any opportunities on my team?
The lesson: Recruiting top talent is all about the relationships you build. Good, seasoned leaders aren't short of options, because everybody wants to hire them. When they're looking for their next role, they tend to choose opportunities that they already know to be great. Maybe a good friend works at and loves Company Y. Or maybe they've met some of the leaders of Company X before. If you could get a job anywhere, why would you join a team where you don't know a soul?
That's why attracting the best people is a long-term investment. Pay attention to the rising stars of your eld and get to know them through conferences, mixers, and other events. Continuously build your network. And develop your team's reputation as well, whether through participating in the community, contributing new learnings to your eld, telling your story in the press, or simply through being known as a class act.
Even with the many, many declined o ers I've gotten over the years, I've come to realize that they weren't for nothing. Many of the leaders on my team today only joined after saying no once or twice before. Nowadays, I tell people who turn us down that I hope our paths cross again. Jobs may be short, but careers are long. Perhaps we didn't have the right opportunity at the right moment or they weren't ready to do something new yet. One day that could change, and when it does, I want them to think of us.
Build a Great Bench
One of the scenarios I play out with the leaders on my team is what I call the "extended vacation" test. (Others have used the term "hit by the bus," but that's just morbid.) It goes like this: If you were to hike some distant mountains or sunbathe on a remote island for a few months, how much would your own manager need to step in to ensure that everything ran smoothly?
If the answer is "not much," then congratulations! You've got a great bench. If the answer is, "Hmm, my manager would need to do a lot," then that's a sign your next layer of leadership could use some shoring up. Having a great bench means your lieutenants could take over for you if you're unexpectedly called out of the office.
It means you are not the single point of failure— fires won't ignite, chaos won't erupt, and work won't grind to a halt if you're not there. Having a great bench is one of the strongest signs of stellar leadership because it means the team you've built can steer the ship and thrive, even if you are not at the helm.
"But wait," I hear people say. "That sounds nice in theory, but if your team can be successful without you, doesn't that mean you're not actually valuable?"
Excellent question. But ask yourself: Can even the best leaders be coached to even better performance? The answer is absolute yes, so you should still see your job as being a multiplier for your people.
More importantly, a strong bench frees up a manager to tackle the next big hill on the horizon. When Facebook was still run out of a Harvard dorm room, Mark Zuckerberg personally wrote most of the code for the service. Hiring his first engineers didn't mean that he became obsolete; it just meant that he could focus his attention on other things— expanding the service to other schools, developing new features like News Feed, and hiring other leaders to work with him on the goal of connecting the world.
The job your team does shouldn't be static— as the group becomes capable of more, your ambitions should also grow. What is the next big problem that your team can take on, and how can you help make it happen? Facebook today would be fine if Mark went on an extended vacation— in fact, he took a few months off after the births of his daughters. But his leadership continues to challenge the company to dream bigger and do more in the service of bringing people closer together.
Create a Culture That Prioritizes Hiring Well
If your team is growing to the point of needing more managers, the responsibility of hiring must become shared. Eventually, you won't be in every interview, nor be the deciding vote in every debrief. That simply isn't sustainable at tens or hundreds of hires a year.
On the one hand, you might feel like you're losing control like you're "giving away your LEGOs," as my friend Molly Graham calls it. Molly is well acquainted with hyper- growth through her time at Google, Facebook, and other start-ups. She likens the anxiety you might feel to that of a kid who was once the solo architect and now has to share her building blocks with others. On the other hand, you have the chance to establish a culture that outlasts you and carries forth your values at a broader scale.
To do this, pay close attention to how you set the tone for hiring. Coach your leaders to treat team building with the utmost care, and ensure that they dedicate enough time and attention to connecting with remarkable candidates. Repeatedly talk about your values so that everyone understands what great talent looks like. And, above all, make it clear that building the team isn't just one person's job, it's everyone's job.
During our monthly design meetings, one long-standing tradition we have is going around the room and introducing any new employees in our midst. At first, it felt like I was hosting a dinner party where I'd present one of my new acquaintances to some old friends of mine. Over time, other managers began introducing the hires they made.
One day, as we did this ritual with a giant room full of people, I glanced around at all the new faces and realized that I didn't know a single one of them! It was a surprising realization, but also one of my proudest moments. As we went from person to person, it was clear that these new hires were amazing. I didn't hire them directly myself, but I couldn't wait to work with them.
Excerpted with permission from The Making Of A Manger by Julie Zhuo, published by Penguin Random House.