Little did I think I'd be writing about Indra Nooyi, chairman of PepsiCo, two weeks running! Last week, it was about her recycling efforts at PepsiCo and this week it's the big news that she's stepping down as chairman.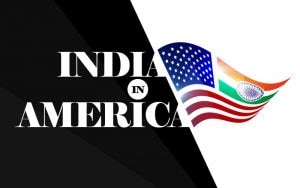 It's not often there's such a media frenzy but Nooyi is special and has a compelling story. She was after all, one of the first female CEOs to head a major corporation and made it so much easier for other women to dream big and know what's possible. It's been especially inspirational for South Asians —many are the young women who can now look in the mirror and see themselves as 'chairman'.
I had the pleasure of interviewing Nooyi during her career, and each time her warmth, integrity and sense of humor came through. She has a soft spot for supporting women and education – and India. She's also been a mentor to young people, especially girls, and bridges the gap between corporate power and ordinary people. I recall one session in a university many years ago where she cheerfully gave out her email ID to students to freely write in to her.
The Pepsi era may be drawing to a close for Nooyi but I think she will always take on big, new challenges and continue to surprise us.
The Office-less Office
For Sree Sreenivasan, tech evangelist and media guru, travelling four cities in four days is the new normal now as he carves out a pioneering global work environment teaching social media and tech in 25 cities in 10 countries. Jet lag is not an option!
For years, he was wedded to the traditional professional life first as a dean and professor at Columbia University, and then as the first chief digital officer of the Metropolitan Museum of Art, and then of the City of New York. In a changing world order, these jobs disappeared as organisations recast themselves.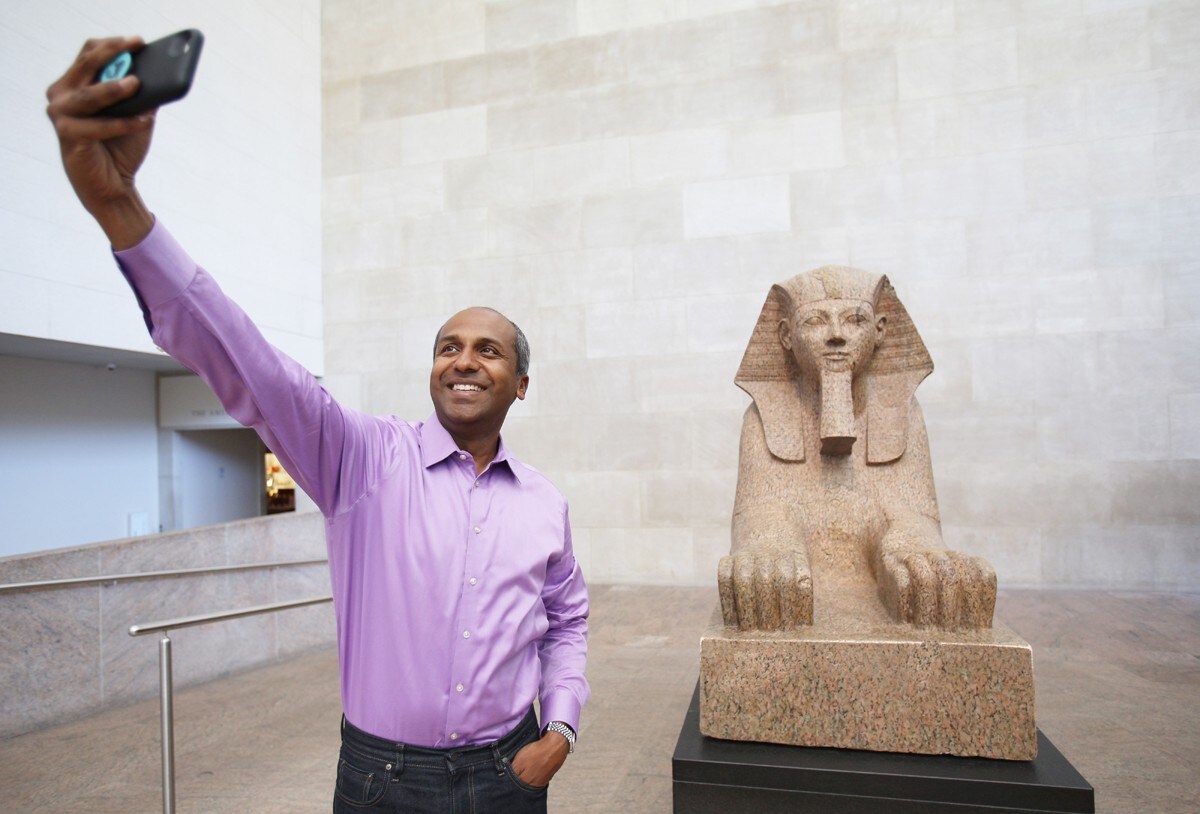 For Tech evangelist and media guru Sree Sreenivasan jet lag is not an option!
His new nomad life may be what jobs will look like in the future: he has no one title and no boss as he commutes the world. "The reality is that tech is the new language, the new currency and it is in demand all over the world," he says, as he goes about organising social media and tech conferences from Hong Kong to South Africa.
For Sreenivisan, who has 84.8K Twitter followers and was listed among the 40 most influential South Asians in the U.S, work life is now about re-invention and zapping around the zip codes of the world. He is co-founder of digimentors.group, a band of strategists and doers and publishes a happening tech newsletter. He says to those in today's stressful workplace:
"Job hunting is a full-time job. If you are unemployed, treat it like a job. Have a plan, work at for several hours every day: calls+ meetings+ emails+ looking online. If you are working: make time to look at listings and to meet folks for ideas every day." He recently tweeted this gem: "In my workshops, I preach the importance of being grateful for what you do have. Jobs come and go, but you have friends, family and mentors. Stay connected to them."
Meet Surina and Mel
Indian-Americans have come a long way in Hollywood where once upon a time they were permitted to only play sadhus, doctors or cab drivers. While there's still a call for 'Indian accents' and exotic looks and often a surfeit of terrorist roles, things are definitely improving. At one time Apu from The Simpsons was the only notable representation of an Indian in Hollywood but now there have been many game-changers from Kal Penn to Mindy Kaling to Aziz Ansari. And of course our own Priyanka Chopra playing an FBI agent on TV in homes across America.
Indian American Actresses Melanie Chandra, who worked in the TV series 'Code Black', and Surina Jindal from 'Outsourced'.
Yet, the roles for South Asian actors have remained few so two young actors have decided to write their own destinies. Actress Melanie Chandra who played a physician in 'Code Black' on television and Surina Jindal from 'Outsourced' have partnered with Sameer Gardezi, a comedic writer, to create the pilot for a new series. Says Chandra, "We're proud to present a show concept that captures our world —it's authentically brown, edgy, and a little absurd - all through the lens of the modern day South Asian woman. It's a first of its kind."
"We're proud to present a show concept that captures our world —it's authentically brown, edgy, and a little absurd - all through the lens of the modern day South Asian woman. It's a first of its kind."
— Melanie Chandra, actorLast year, when they were pitching the script to production companies, they received the feedback that the premise was too niche and wouldn't cater to a broad enough demographic, given the show has a predominately South Asian American cast and two ethnic females as the leads. Says Chandra, "The model hasn't been proven and it could be a risky investment. But we still believed in the project because the themes were universal to resonate with a larger audience. We believed that you can be specific and inclusive at the same time. And that's why we went ahead and produced our proof of concept episode ourselves, to demonstrate this."
It has been a smart move getting the South Asian community behind the project in convincing buyers there is passion for getting a show like this on the air. Melanie Chandra says, "We've had an outpouring of support from the South Asian Diaspora worldwide — the US, the UK, Canada, Australia — and of course, India. In one of our pitch meetings, this was actually acknowledged and applauded. It's helping for sure!"