The debate around India's economic growth has shifted away from asking whether there is a slowdown, to talking about the depth of the slowdown and whether the economy can turn around anytime soon.
Electricity supply data for India presents some grim answers. The Central Electricity Authority's monthly data shows that electricity supply has fallen for the second straight month in September (-1.5% YoY)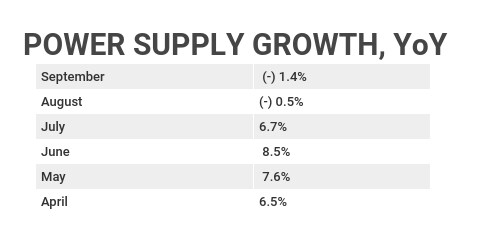 What are the reasons for this fall? Could the overall economic slowdown be responsible?
Data for the first half of FY20 shows that the big industrial states, Maharashtra and Gujarat have seen a year-on-year fall in electricity supply. Tamil Nadu, another big industrial state, remains flat.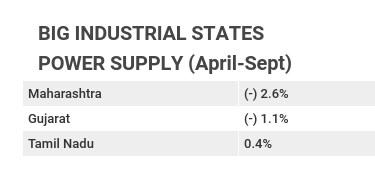 A second factor for the continued tepid demand and supply for power could be an extended monsoon. The 2019 monsoon in India started its withdrawal on October 09, against the normal date of September 01, and is the most delayed in recorded history.
A third important factor could be the potential fallout from the power ministry's insistence that discoms open and maintain sufficient letters of credit (LCs) as a payment security mechanism for procuring power. The fact though is that the DISCOMs are facing a huge fund crunch. So it is possible that the DISCOMs are opting to buy less power from the generators.
CNBC-TV18 spoke with Vivek Sharma who tracks infrastructure at CRISIL,
"The fulcrum of the issue lies in the discom health. In the last couple of years, a lot of new consumers have been added under the Saubhagya scheme (of the govt). Unfortunately, these are not the best-paying consumers for the discom whereas the hours of supply to these consumers have increased. On the other side, demand has not picked up from paying consumers (commercial & industrial)... It is a very peculiar situation in the power sector."