For it to be India's century and not just India's decade- it is important to keep underlining the importance of women's participation in the workforce. CNBC-TV18 and the Federation of Indian Chambers of Commerce and Industry (FICCI) collaborated to put the spotlight on ground reality.
Eighty companies across 12 sectors with a turnover of over Rs 20 crore to Rs 7 lakh crore were surveyed in February. While 60 percent of respondents belonged to the manufacturing sector, 40 percent were from services.
Here's a look at the gender composition of the survey — it consists of 69 percent males and 31 percent females.
Per the survey, because of several factors leading to women dropping out of the labour forces, the highest attrition was seen in the 20-30 age group at 15 percent, followed by the 30-40 age group which saw 13 percent attrition. The lowest attrition was in the 50-60 age group at 3 percent.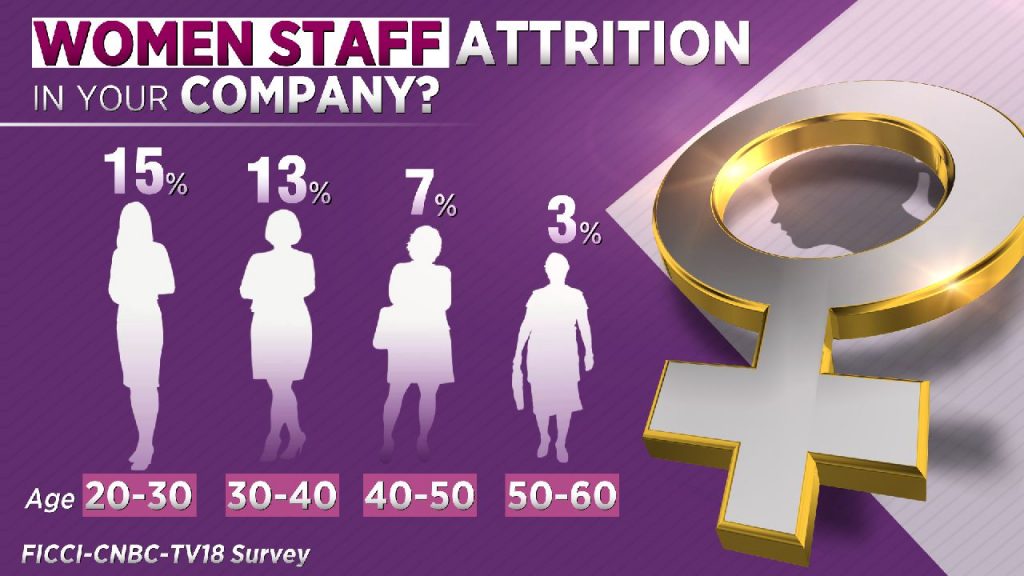 Another important finding is the representation of women in leadership roles. In these 80 companies, 22 percent of women were the board of directors, while 21 percent were C-suite executives.
What kind of roles were undertaken by women? Human resources - 82 percent, finance - 59 percent, admin - 57 percent, marketing - 57 percent, sales - 51 percent, IT and digital - 49 percent, and strategy - 35 percent.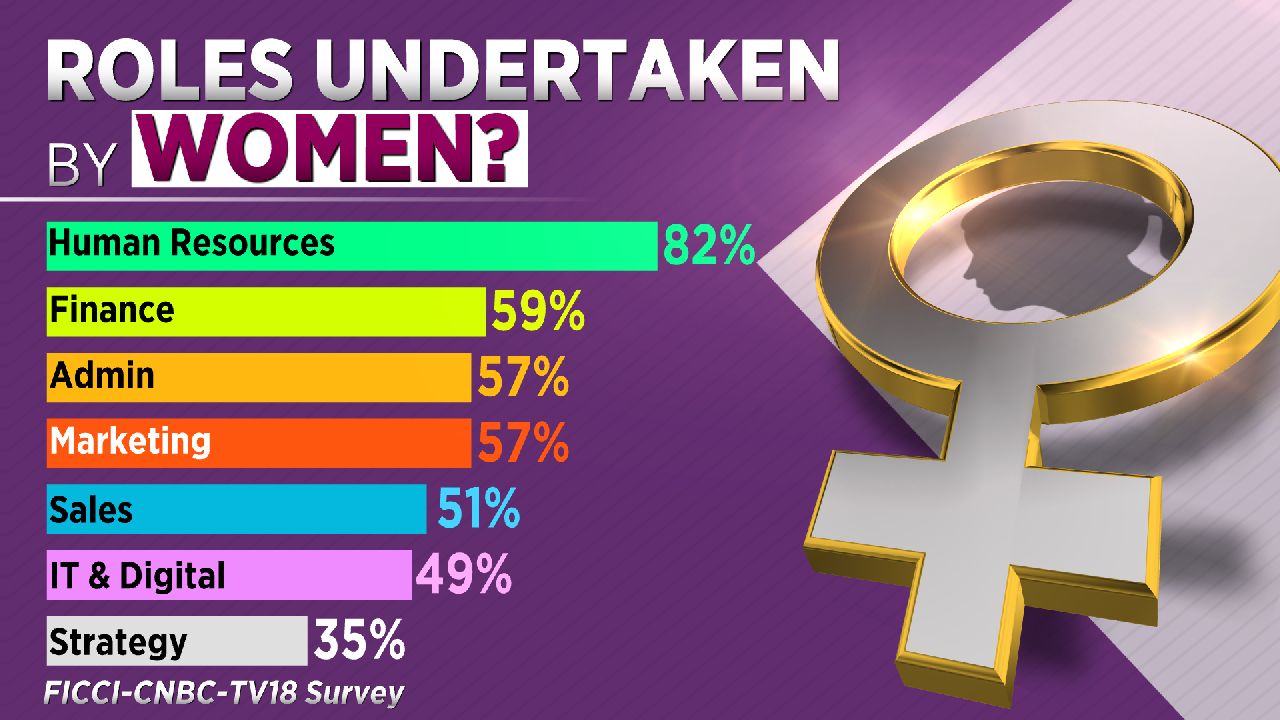 The survey also highlights key policies and facilities for women to encourage more participation. Ninety percent of companies have Prevention of sexual harassment policy, 90 percent non-discriminatory recruitment policy, 78 percent have polices around infra, 73 percent have extended maternity benefits, 71 percent allow flexible timings, 48 percent allow to work from flexible locations, and 43 percent have transportation policies.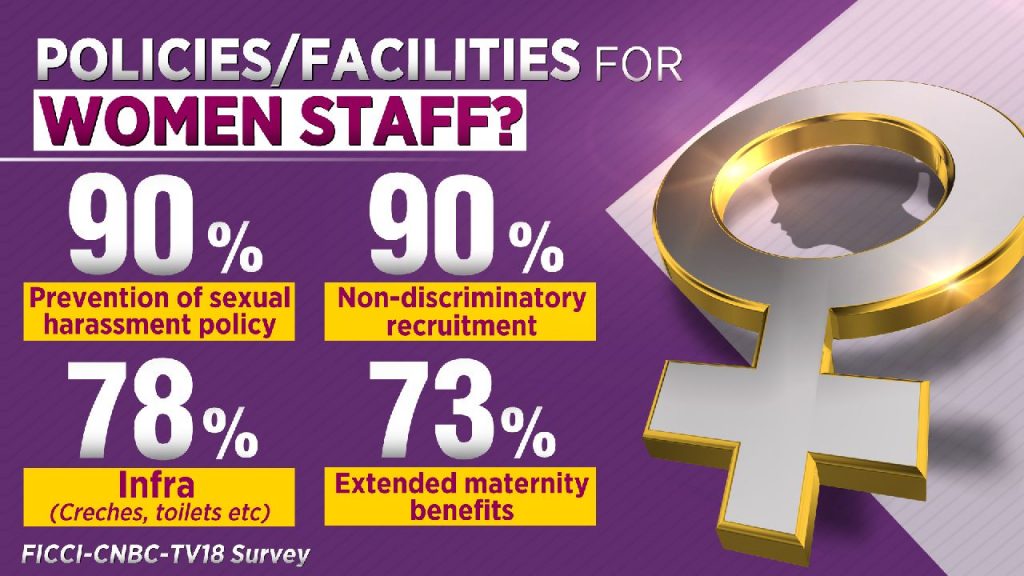 Another pertinent benchmark is upskilling and reskilling programme for women returning from a long break. Apart from providing on-the-job training, many of the participating organisations provided refresher training to their female employees post long breaks.
Fifty two percent of companies have such programmes while 48 percent don't. The majority of participants highlighted absorbing their women employees in the same department and location after their maternity leaves.
The study also makes some policy recommendations to the government. It has urged the government to institutionalise more scholarships to encourage women in stem fields- that is science, technology, engineering, and mathematics. It also recommends legislation on gender pay parity, gender mainstreaming in existing programmes and equal paternal leave policy to enable men to share childcare responsibilities with women.