The world economy has been growing steadily over the past two years at 3.7 percent. Global growth seems to be peaking now.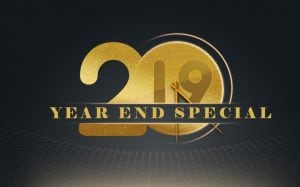 Yet, growth in the US is likely to decline from 2.9 percent in 2018 to 2.5 percent in 2019, according to the World Economic Outlook by the IMF. The decline is on the back of deceleration in the US housing market and impact of tariff war with China. With Democrats controlling the lower house, it is difficult to envisage a pro-cyclical expansion of fiscal deficit. Higher US interest rates have led to a steady drop in home prices and demand for new homes.
Global Headwinds
European growth has moderated in 2018 as Germany and France both have seen a decline in growth. With the European Central Bank ending its asset purchase program, interest rates in the EU have room to increase. Euro area growth is expected to moderate further led by Germany where business climate has been deteriorating, a leading indicator of decline in growth. German exports are also facing headwinds. Japan too is expected to see further moderation in growth as the impact of monetary and fiscal stimulus winds down.
The exception could be Emerging Markets (EMs), which are expected to maintain their growth momentum. That said, Asian EMs led by China will see further dip in growth in 2019. China's growth is likely to moderate further from 6.6 percent in 2018 to 6.3 percent in 2019 as consumption and property demand further decelerate. As many as 50 million homes are unoccupied and tariff wars with the US will have a deep impact on the Chinese economy ($440 billion exports to the US in CYTD18 vs US$391 billion in CYTD17; 4 percent of GDP in CY17). At the same time, commodity producing countries in Middle East and Africa will benefit from the cyclical increase in commodity prices and growth is expected to inch up.
Where does all this leave India? India's growth had increased to 8.2 percent in the first quarter of FY19 and then surprised negatively at 7.1 percent in Q2FY19. A surge in oil prices, tight liquidity and higher interest explain the drop in momentum in the second quarter.
Consumer demand for two-wheelers and four-wheelers saw a sharp deceleration as price of gasoline and diesel increased at the pumps. The liquidity shock to non-banking financial companies (NBFCs) because of the IL&FS default will also hurt. Notably, the balance sheet growth of NBFCs and housing finance companies in FY18 was at 19 percent.
Compared with this, bank credit grew in single digits. Hence, some slowdown in growth is inevitable.
The silver lining is a pick-up in credit demand by banks to 15 percent, sustained growth in exports and decline in international oil prices.
With global oil prices moderating from the high seen in October 2018, India's growth prospects have improved.
The Indian Growth Story
The rupee, which had depreciated to the above 74 levels against the dollar has bounced back. FPI outflows have reversed from a high of $ 5.1 billion in October to inflows of $1.8 billion in November. At the same time, the new RBI governor favours high growth, which means the central bank will provide liquidity to the banks to grow.
This will negate the negative impact of liquidity shock to NBFCs, but only partially because the borrowing cost for these institutions have increased. That could portend lower demand and lending in the near-term.
With a persistent current account deficit, India's growth will be impacted by the availability of global flows and movement of the dollar. The good news is that US Fed has been dovish lately and may only consider one or two more rate hikes in 2019. This will ensure that dollar doesn't appreciate further.
This bodes well for inflows to EMs, including India. In response to the 200 bps increase in policy rate by the US Fed, most Asian central banks have been increasing interest rates. RBI raised rates by 50 bps and changed its stance to calibrated tightening.
One basis point is a hundredth of a percentage point.
With an inflation print of 2.3 percent in November 18 and benign inflation outlook, RBI may again consider changing its stance to neutral. As a result, government bond yields have moderated by as much as 70 bps from the recent high. US yields have dropped of more than 30bps.
On balance, low global interest rates bode well for India and the global economy in 2019. However, there are a multitude of risks. First, an escalation of trade war between the US and China may lead to a global trade shock. Second, if oil prices increase again, India will again see tight liquidity, depreciating currency and higher yields. Third, a general election is due in 2019. A stable government bodes well for sustained capex recovery.
Sameer Narang is the chief economist at Bank of Baroda.