Mini
In 2001, when the Nobel Prize for Literature was announced, Naipaul talked of England as his home, and India as the country of his ancestors. There was no mention of Trinidad, his birthplace.
Nepaul Street, Port of Spain (Trinidad). In a poky lane, a white house numbered 26 looks desolate. An uninteresting cube. The grills clenched over windows, a fat lock clasping the iron gate, a letter box with its mouth agape and black electric wires hanging menacingly over the low boundary wall. A brown-white striped awning desperately tries to shatter the melancholy of this house in St James' neighbourhood. Everything seems so dreary until one notices the round beige plaque nailed on the front wall: The Naipaul House. Childhood home of VS Naipaul (1932 to - ) & SS Naipaul (1945 to 1985) sons of Seerpersad & Droapatie (Capildeo) Naipaul.
The quietude of the house is belying, it is unnerving to imagine a complicated narrative unfolding behind the white walls. In Naipaul's famous A House for Biswas, this house was crowded with superstitious men and crabby women and a man's desperate quest for his own house. That was fiction. In reality, it was within these ordinary walls that Naipaul spent his adolescence with his parents and six siblings.
In Port of Spain, I had assumed a reverence for the Nobel Laureate who produced more than 30 books, many of them absolutely extraordinary. Instead, there is an insinuation of contempt, a hint of hatred for the author. The hatred was fired after Naipaul described Trinidad as "unimportant, uncreative, cynical" in his first travel book, The Middle Passage (1962). The island with a million people believes that Naipaul jilted his homeland through harsh portrayals in his books and reams of baleful remarks over the years. "He hates Trinidad," is the commonest refrain. Officially, however, there's a semblance of respect. The Friends of Mr Biswas is a centre of research into the works of Naipaul and the national library has been named after Sir Vidia.
His childhood was turbulent, the family around him fractious and disordered. By the late 1940s, Naipaul's greatest desire was to escape from Trinidad. He did escape in 1950, on a scholarship to University College, Oxford. When his father died in 1953, Naipaul refused to return to his childhood country. "I don't see myself fitting into the Trinidad way of life. I think I shall die if I have to spend the rest of my life in Trinidad. The place is too small, the values are all wrong, and the people are petty. Besides, there is really very little for me to do there."
Naipaul was never kind to Trinidad. He 'hated' the Trinidad's Carnival and the sound of steel pan (a musical instrument made of industrial paint drums invented in Trinidad). Writing in the Times Literary Supplement in August 1958, he poured vitriol, "Trinidad may seem complex, but to anyone who knows it, it is a simple colonial philistine society."
"I didn't like the climate. I didn't like the quality of light. I didn't like the heat; I didn't like the asthma that gave me. I didn't like a lot of the racial tensions around me . . . I didn't like the music. I didn't like the loudness. I just felt I was in the wrong place," he spat venom again in an interview in 1983.
In 2001, when the Nobel Prize for Literature was announced, Naipaul talked of England as his home, and India as the country of his ancestors. There was no mention of Trinidad, his birthplace. Trinidad was ignored even in his initial press release after winning the Nobel Prize. For the Trinidadians, it was a deliberate snub. They never forgave Naipaul for the rebuff.
'Naipaul is dead'. The Trinidad Express headlined on Saturday. A matter of fact 'one-minute read' AP news. No glowing obituary (not until the time of this story being written).
Sir Vidiadhar Surajprasad Naipaul is dead. The ink will dry. His vitriols cease. His rancour decay. His hatred wilt. Perhaps Trinidad will lend a little love to the dead Nobel Laureate.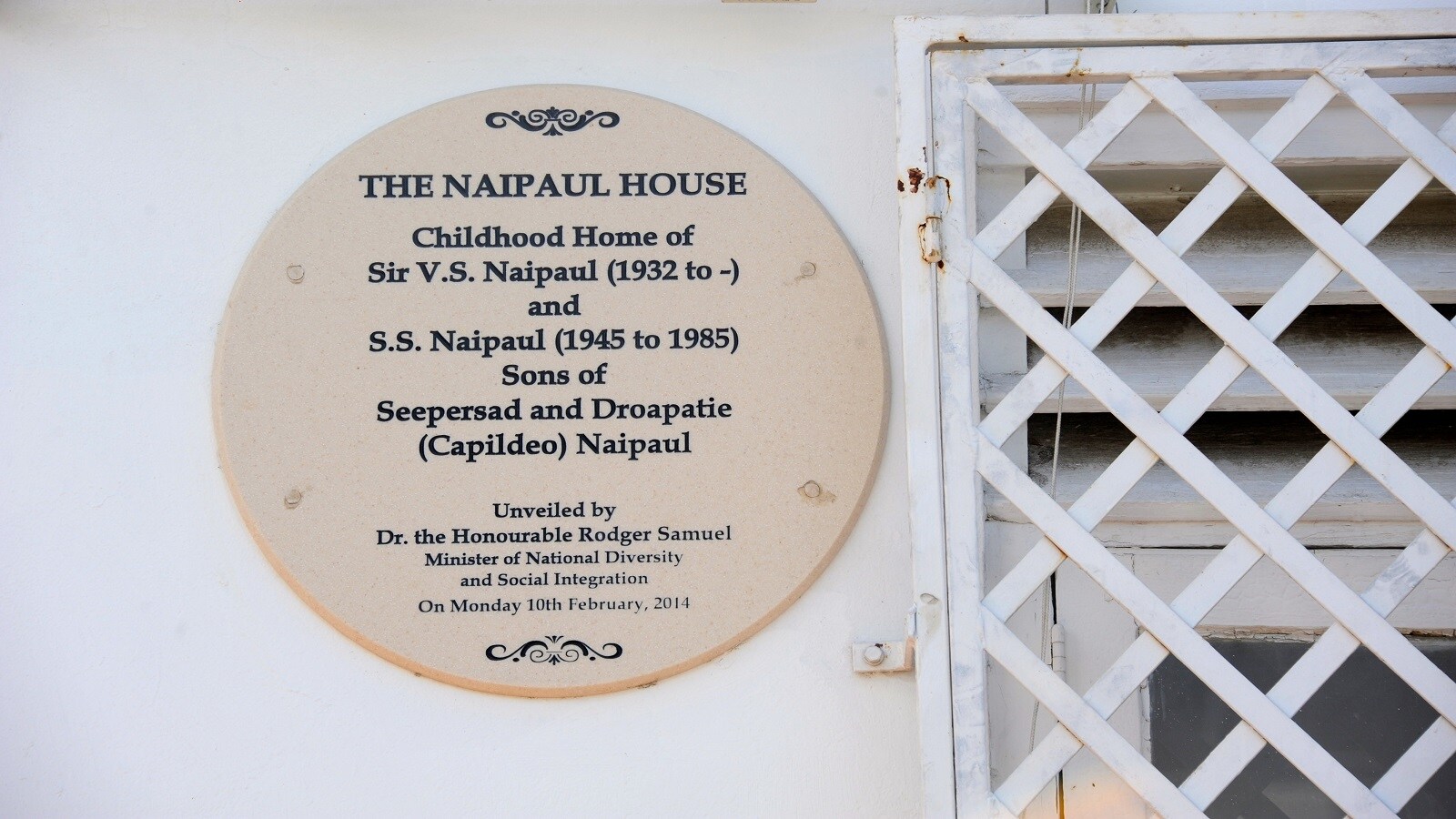 A plaque marking the childhood home of VS Naipaul (Photo credit: Preeti Verma Lal)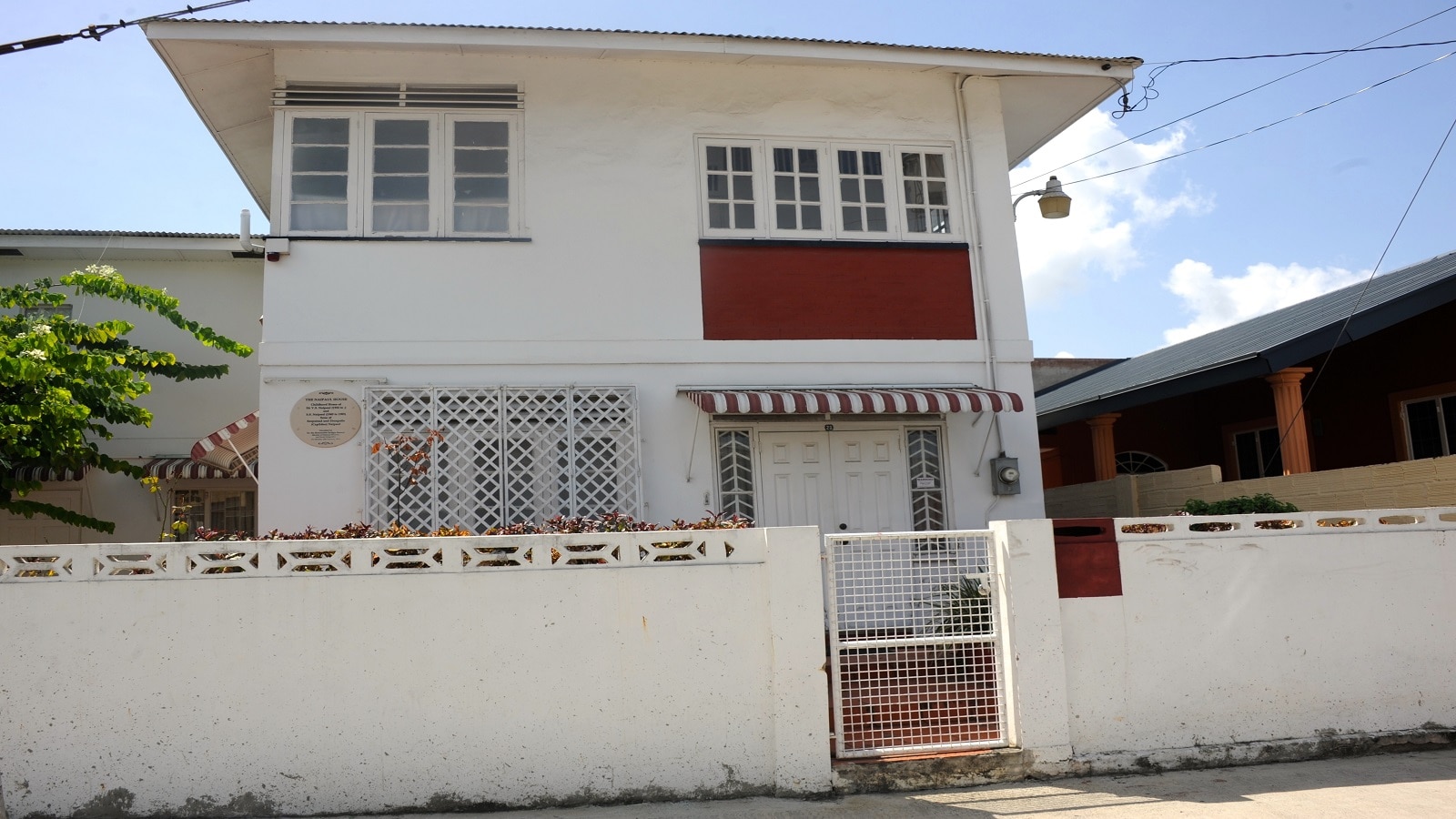 Nobel Laureate Sir VS Naipaul spent his adolescence in this home (Photo credit: Preeti Verma Lal)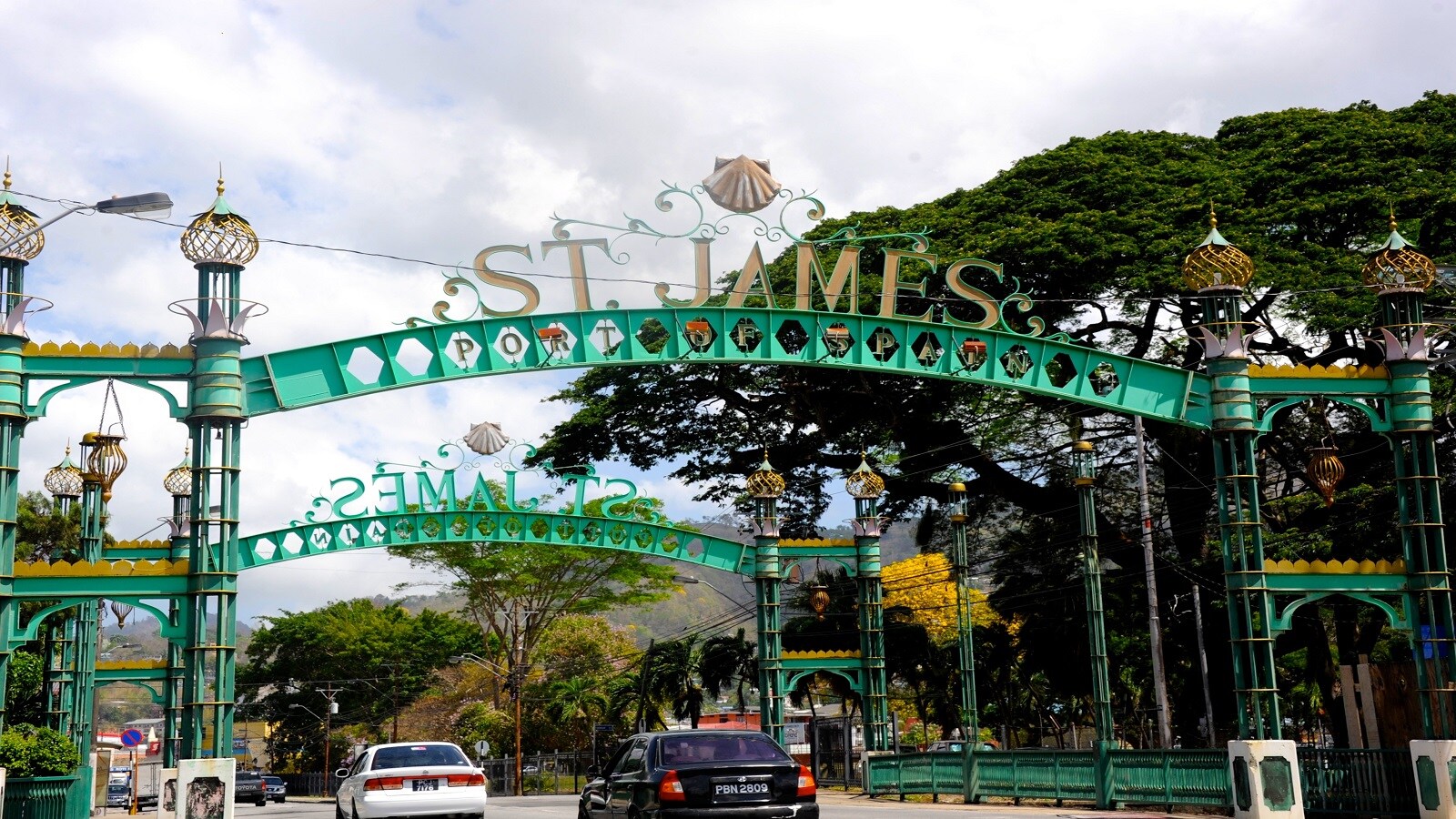 St James' suburb in Port of Spain (Trinidad) where VS Naipaul's father bought a home in 1946. ( Photo credit: Preeti Verma Lal)