Unprecedented security in Sabarimala, Trupti Desai held up at Kochi airport due to protests
Updated : November 16, 2018 15:07:12 IST
While the devotees are firm that she would not be allowed to step out of the airport, Trupti Desai maintained that there was no question of going back without having darshan at the temple, which opens for the third time after the Supreme Court order on September 28 allowing all women to enter the famous shrine.
Over 15,000 personnel, including women police personnel and 860 women civil police officers, would be deployed during the season, when lakhs of devotees from different parts of the country are expected to throng the shrine.
At Thursday's meeting, the Kerala government had maintained that it had no other option but to implement the September 28 Supreme Court order, following which the opposition had walked out in protest describing the meeting as a 'farce'.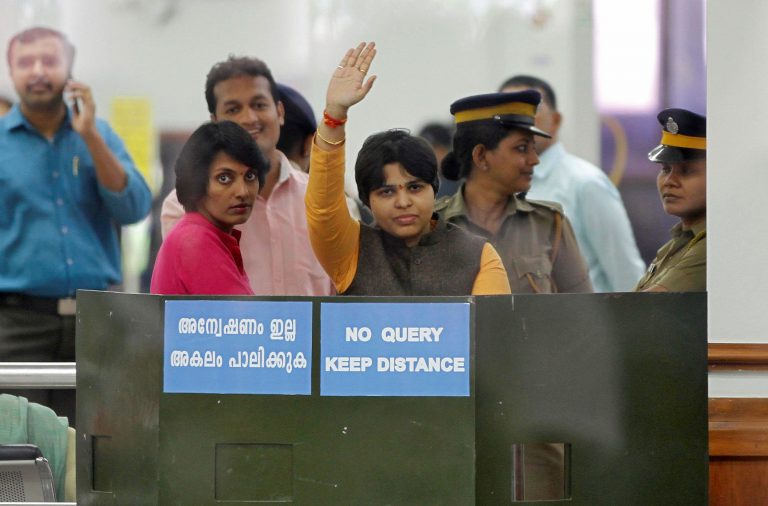 Published : November 16, 2018 02:59 PM IST