Union Finance Minister Nirmala Sitharaman on Wednesday unveiled the Union Budget for fiscal 2023-24 that aims to boost growth amid concerns about the impact of the global slowdown on the Indian economy. The FM said that the economy is growing the fastest among major economies and it has become the fifth-largest economy in the world in the last nine years. The economy has become a lot more formalised, she said.
Speaking to CNBC-TV18 Shankar Sharma, Founder of GQuant Investech believes that there is nothing not to like about this budget. He had a gut feeling that FM would not do anything to damage sentiment because sentiment was very fragile going into the Budget session and that expectation was met.
He said, "On every other front, including personal taxation I mean, it's been just a fantastic budget. So I just think the last couple of months or maybe three months, have been a little sideways for the markets. I think the markets have conclusively broken out. I mean, there is nothing not to like about this budget."
Income tax rebate limit has been increased from Rs 5 lakh to Rs 7 lakh under new tax regime, and the personal income tax slab has also been restructured (as shown in the below graph). The fiscal deficit target for this fiscal will be 5.9 percent of GDP.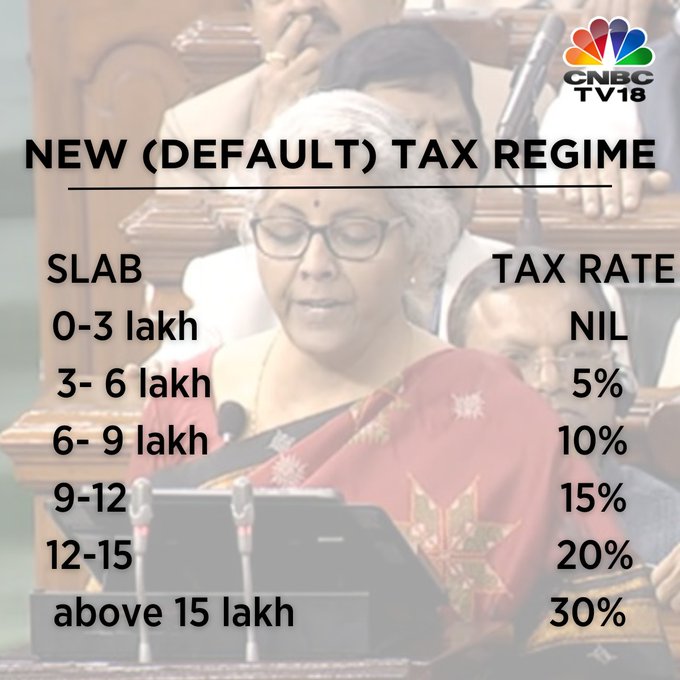 Total gross market borrowing is estimated at Rs 15.43 lakh crore.
Agricultural Credit Target: Hiked from Rs 18 lakh crore to Rs 20 lakh crore
PM Awas Yojana: Outlay at Rs 79,000 crore. Up 66 percent.
Watch video for more