Filmmakers from abroad set their new projects in the cultural landscapes of India and Pakistan.
Michael Winterbottom was sure he wanted to travel between Lahore and Amritsar when he was shooting his new film, The Wedding Guest, the story of an arranged marriage gone wrong. The British director's script had a similar journey undertaken by his lead characters, played by Indian actors Dev Patel and Radhika Apte.
"It was a journey I wanted to do," says the British director, known for his penchant for selecting locations around the world for his movies. The thaw in relations between Pakistan and India, however, meant that such detailed preparations were a luxury he couldn't afford.
Complex relations between neighbouring countries in the subcontinent are not preventing filmmakers from abroad from choosing its expansive cultural landscape for their new movies. Winterbottom is joined this year by two more directors, who have travelled with their crew to tell stories set in the subcontinent.
Australian director Anthony Maras chose the 26/11 terror attack in Mumbai for his first feature film, Hotel Mumbai, while French filmmaker Mia Hansen-Love went for a story centred on a French war correspondent coming to Goa to find peace in her new film, Maya. All the three films had its world premiere at the 43rd Toronto International Film Festival (TIFF).
"There are a lot of great stories in that part of the world," says Winterbottom, who shot his 2007 film, A Mighty Heart, based on the killing of American journalist Daniel Pearl, in Mumbai and Pune. In 2011, he also set his Thomas Hardy novel adaptation, Trishna, in Rajasthan. Seven years later, Winterbottom returned to Jaipur to make The Wedding Guest, which was also shot in Delhi.
The film begins with a mysterious British man travelling from London to Pakistan to attend a wedding. He then kidnaps the bride before setting on a road trip to India. "We had a second unit in Pakistan," says Winterbottom, referring to the limited location shooting the film had across the border. "It is easy to shoot in a foreign country if you keep your methods simple," he says, who has made films in countries such as Italy and Spain.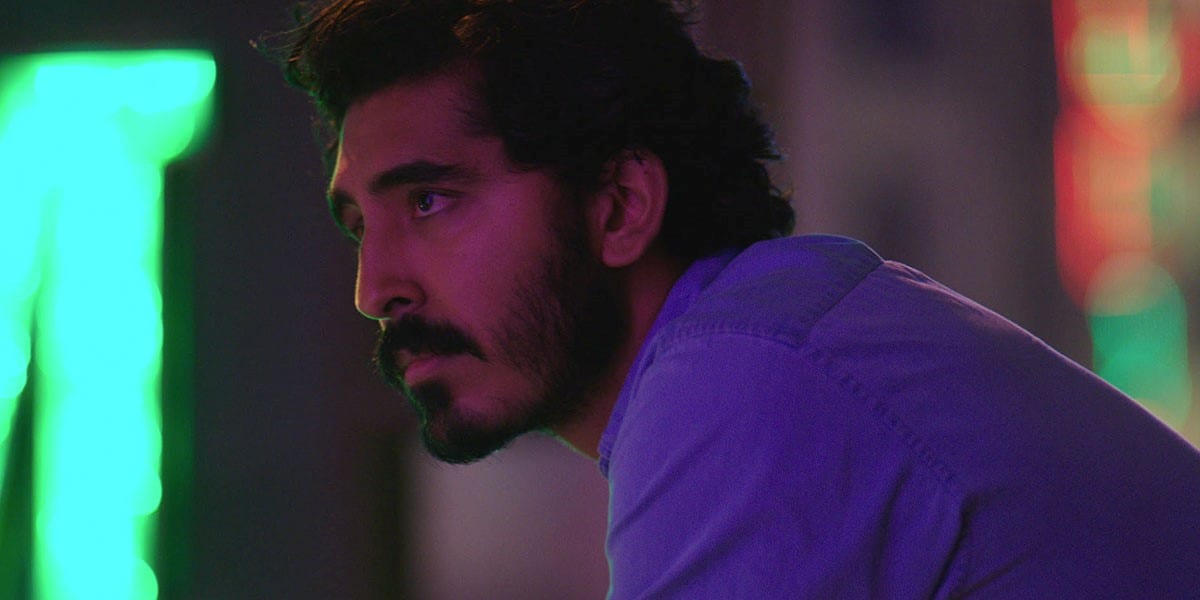 Dev Patel in British director Micahel Winterbottom's new film, The Wedding Guest, set in India and Pakistan.
"More than any narrative filmmaker of his generation, British writer-director Winterbottom has used cinema as a means to explore the world," says TIFF artistic director Cameron Bailey. "His latest is a global film noir with a dizzying itinerary, restless both in its locations and its probing look at desire."
Dev Patel, who plays the role of the mysterious young man, also pitched in to produce the film.
Patel also stars in Hotel Mumbai as a concierge at the Taj hotel when it comes under attack from a group of terrorists. The film, which assembles a string of big stars such as The Man From U.N.C.L.E actor Armie Hammer and Anupam Kher, focuses on the resilience of women and men in the face of adversity.
"There were people from all walks of life at the Taj when it was attacked. There were rich guests and hotel employees, who lived in nearby slums of Mumbai. They all came together to cling on to their lives," says Maras, who has previously made two short films.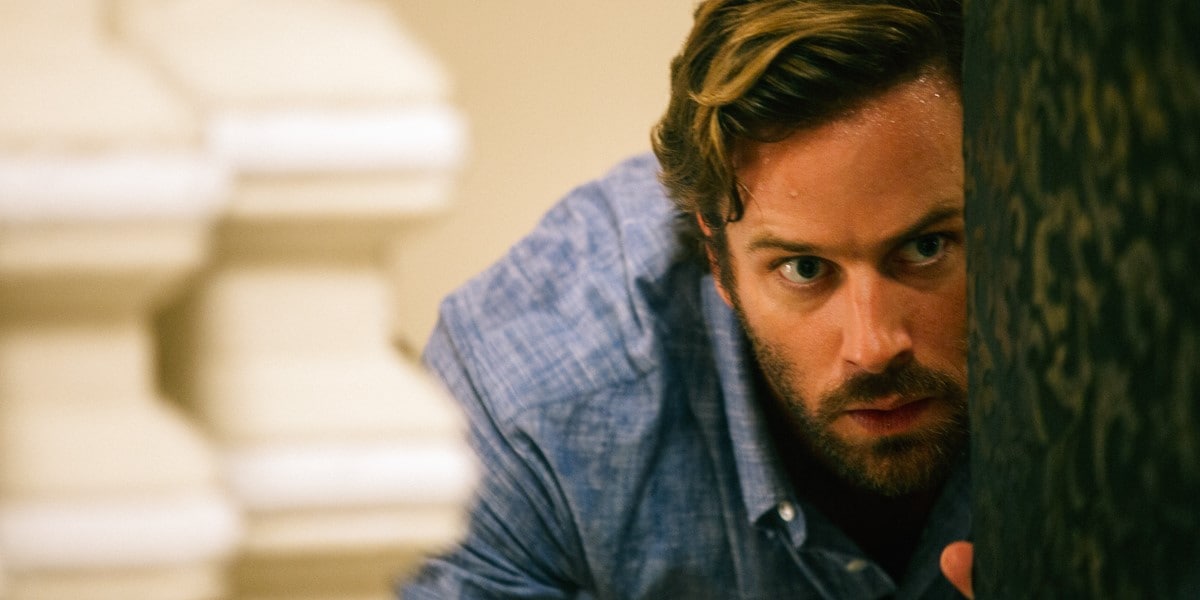 American actor Armie Hammer in Hotel Mumbai by Australian debutant director Anthony Maras.
The crew shot the film in Mumbai and created the interior scenes of the hotel in Adelaide, Australia. "It makes you emotional to see that there is a memorial at the hotel for the people who died in the tragedy," says Patel, who came to Toronto for the premiere of the film.
The Paris-based Hansen-Love, who is known for such internationally-acclaimed films such as All is Forgiven (2007) and Father of My Children (2009), which won a special jury prize in Cannes, settled on Goa as the location for her new film, Maya. The film shows Gabriel, a French war correspondent, who finds it difficult to lead a normal life after released from captivity in Syria where he was taken hostage while on work. Gabriel comes to Goa to meet his godfather and encounters his college-going daughter. "To me, the film is about seeking the truth," says Hansen-Love. "The truth lies within us."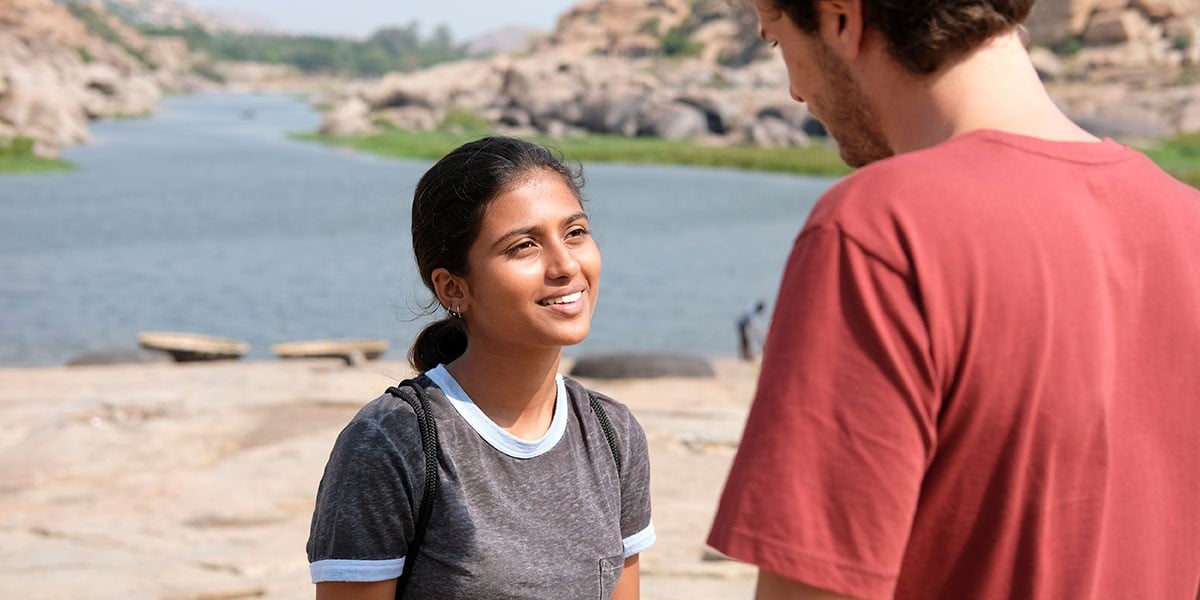 Maya by French filmmaker Maya Hansen-Love is about a French war correspondent released from captivity in Syria coming to Goa to find peace.
Hansen-Love, who was a critic at Cahiers du Cinema, famous for having staff like Jean-Luc Godard, Claude Chabrol and Francois Truffaut, says she travelled to India frequently leading up to the pre-production. "I spent a lot of time in Goa," says Hansen-Love, who is married to French filmmaker Olivier Assayas, who was also a critic at Cahiers du Cinema. "I was creating an image of Goa and India that correspond to my experience in the country," says the director, who insists that her films aren't meant to be spectacular. "I enjoyed remaining invisible while being present," she adds.
Hansen-Love, who cast newcomer Aarshi Banerjee in the leading role, says her mother's grandfather, a war correspondent, was her inspiration for the film. "I met two war correspondents and showed them the script. Both were young reporters and one was a Franco-American journalist held hostage in Syria," she adds. "Their contribution to the film was precious and essential."
The film came in for praise from TIFF director and CEO Piers Handling."Revelling in the heat and vegetation of the Indian countryside, Hansen-Love delicately fleshes out a bittersweet tale of love and rehabilitation," says Handling.
Afghanistan is the location for another film at the Toronto festival's documentary programme. Angels Are Made of Light, directed by American documentary maker James Longley, focuses on school students in capital Kabul. "They are the future," says Longley about the students. "It is a young population in Afghanistan like most countries in the region."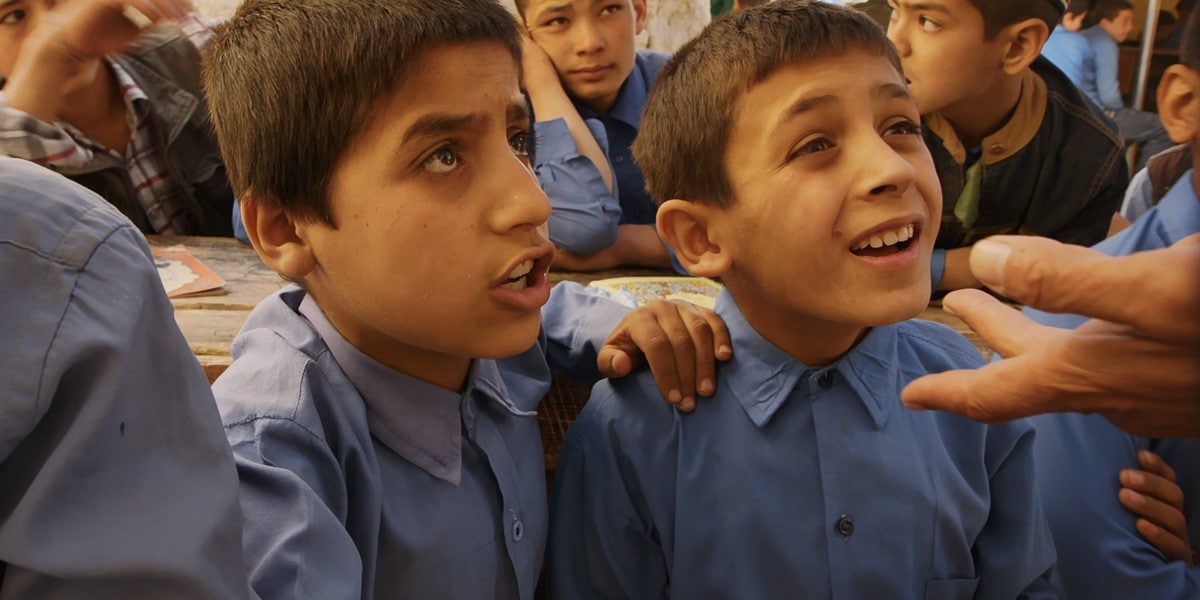 Oscar-nominated American director James Longley's new documentary Angels are Made of Light focuses on the rebuilding of civil war-torn Afghanistan.
Longely had also made movies in Palestine and Iraq.
Angels are Made of Light
shows reconstruction in civil war-torn Afghanistan and
places
its young people at the centre of the rebuilding of the nation."The big problem we have as a species is it is difficult to know what is happening beyond our horizon," says Longley, who won an Oscar nomination for his 2006 documentary Iraq in Fragments. "I am trying to solve the problem by expanding the perception of places that people are not going to see."
Faizal Khan curated India's first football films festival with artist Riyas Komu at the 2011 International Film Festival of India, Goa. He was the curator of a football films programme in the Artists Cinema section of the second Kochi-Muziris Biennale in 2014.
First Published: Sept 15, 2018 12:01 AM IST