These are the items Nobel winners Abhijit Banerjee and Esther Duflo gifted to Nobel museum
Updated : December 11, 2019 03:39:42 IST
Banerjee and Duflo, work at the prestigious the Massachusetts Institute of Technology, won the 2019 Nobel Economics Prize along with another economist Michael Kremer on October 14.
The couple had brought individual gifts for the museum, housed in an erstwhile stock exchange building, as part of a custom where Nobel winners have to gift something intrinsic to their work.
The museum, set up in 2001, also houses a cycle donated by Amartya Sen, Nobel laureate in economics in 1998 and a kurta from Kailash Satyarthi, winner of the Nobel Peace Prize in 2014.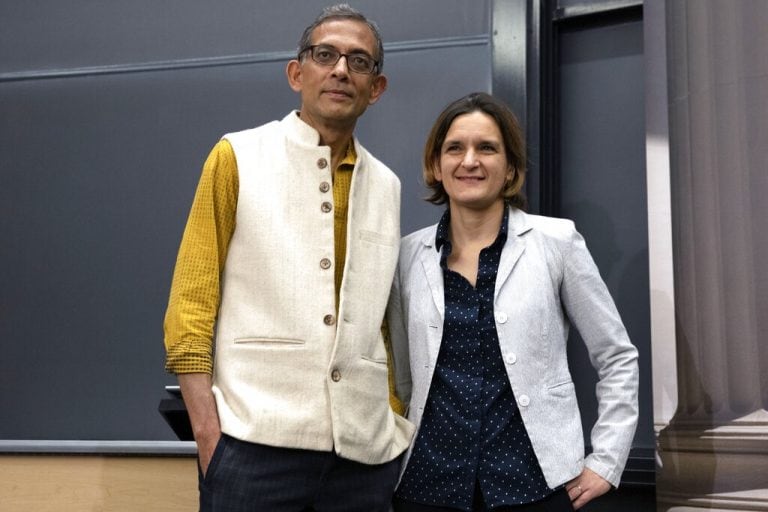 Published : December 11, 2019 03:34 PM IST