The #MeToo movement in India has taken centre stage in recent days.
The
#MeToo
movement in India has taken centre stage in recent days, with a raft of accusations of sexual harassment and other sexual misconduct levelled against prominent journalists, executives, actors, movie directors, comedians and other public figures.
The series of allegations follows complaints of sexual harassment made by Bollywood actress Tanushree Dutta last month against actor Nana Patekar due to his behaviour on the sets of a movie they worked on in 2008. Since then, even a Union minister has been accused of sexual misconduct. Here is a look at why the movement has gathered momentum in India, especially at the workplace.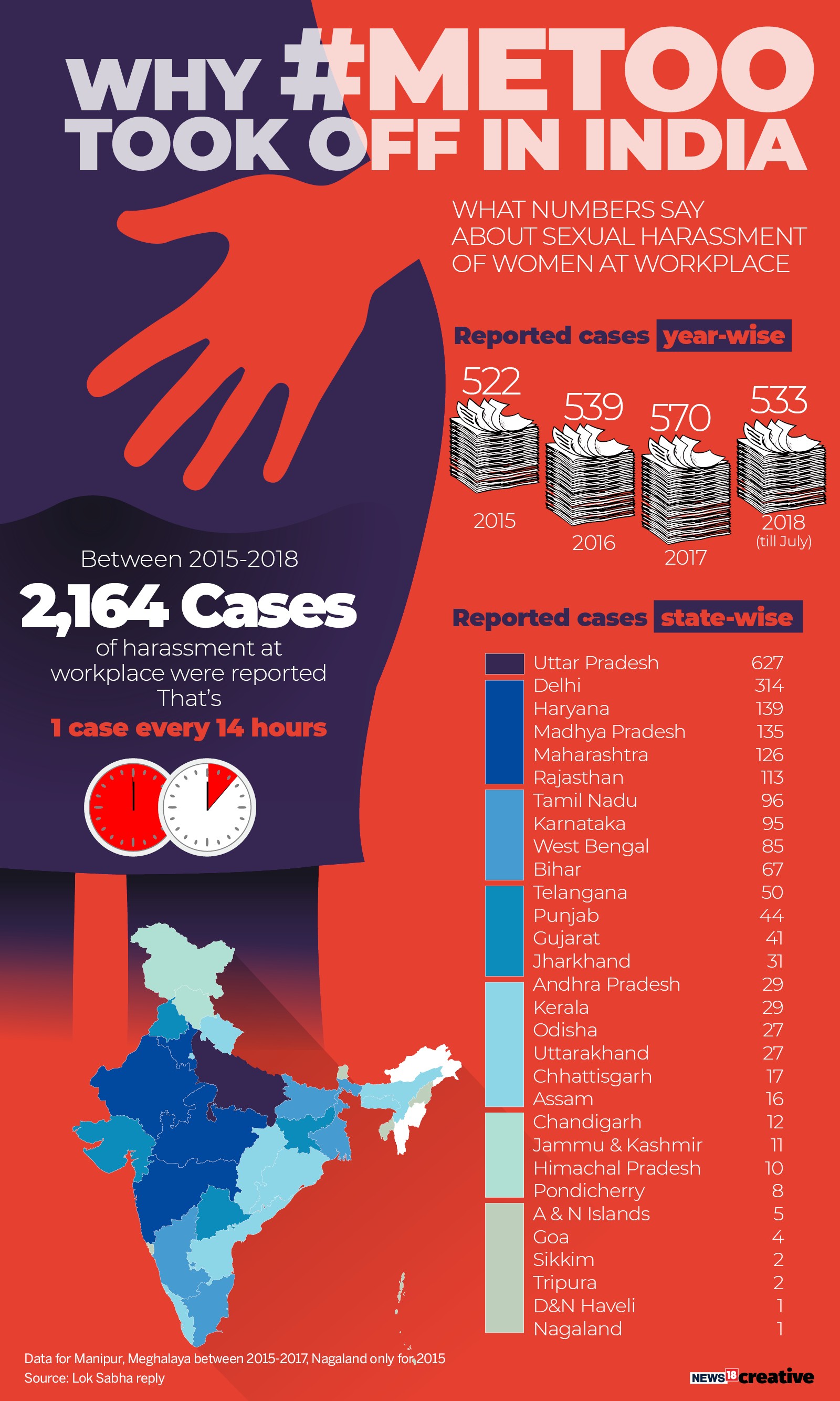 Disclosure:
All matters brought to Network18's attention which are within the purview of the workplace have been forwarded to our Internal Committee for Prevention of Sexual Harassment at the workplace for appropriate action. The Internal Committee is independent and all recommendations made by it are followed through by Management action.
Network18 Group has a zero tolerance policy when it comes to sexual harassment. The company complies fully with all legal provisions and seeks to ensure a speedy and effective Redressal on complaints.