It's been a phenomenal journey for India's largest company - Tata Consultancy Services (TCS). What a journey it has been for TCS as it is to become India's first $100 billion company by market capitalisation (m-cap).
The Mumbai-headquartered IT company listed nearly 14 years ago in 2004 at a m-cap of Rs 47,000 crore ($10 billion by that day's exchange rate).
Despite being a bigger company than Bengaluru-headquartered Infosys,
TCS
traded at 25% discount and for obvious reasons. Infosys was the bellwether stock and had been a huge wealth creator.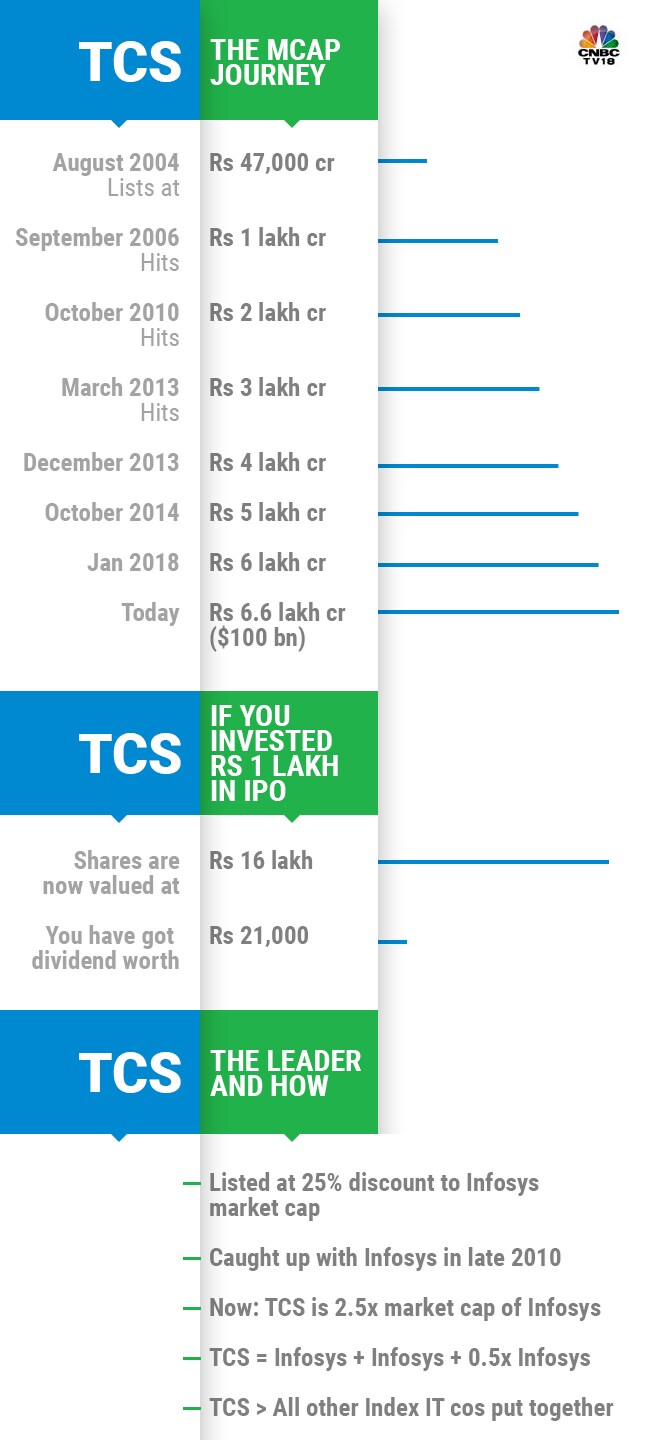 It took six years for TCS to catch up with Infosys. After that, the next 8 years was about utter dominance. From catching up Infosys in late 2010, to now commanding 2.5x, it's been tremendous journey for the jewel crown in the Tata Sons stable.
This is not to say Infosys has done poorly. In fact, for early investors Infosys will remain the biggest wealth creator and something
TCS
may never match. But in sheer numbers, the dominance of TCS now is startling. In fact, TCS now has higher m-cap than all other index IT companies put together.