Republic Day 2019: Google doodle showcases Rashtrapati Bhavan, India's heritage
Updated : January 26, 2019 09:01 AM IST
The doodle with a 3D impression depicts the iconic facade of the grand Rashtrapati Bhavan in the backdrop, flanked by trees, reflecting the flora and fauna that resides on its sprawling campus.
Rich in colours, the celebrated landmark is fronted by six letters of the word G-O-O-G-L-E, each one on in a stylised form, ranging from a golf course to an ancient monument.
Search giant Google in its special doodle to mark the 68th Republic Day showed a stadium full of people amid a sea of tricolour decking up the arena.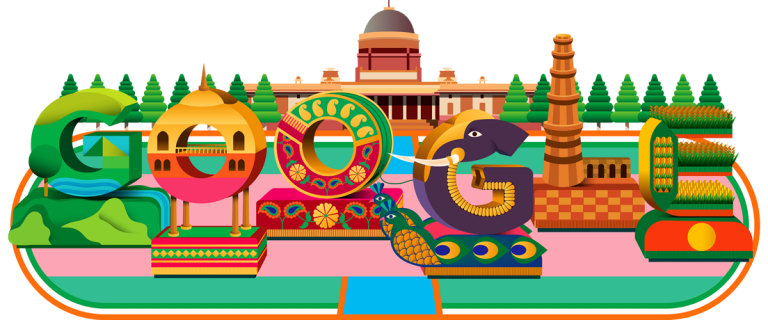 Published : January 26, 2019 09:01 AM IST