RBI governor Shaktikanta Das has announced a hike of 50 basis points in the repo rate, as widely expected by economists. He said the "
persistence of high inflation necessitates further calibrated withdrawal of accommodative measures", as
the MPC voted 5:1 to continue with its existing stance.
The central bank maintained its retail inflation forecast for the year ending March 2023 but lowered its GDP projection by 20 basis points. However, Das said the Indian economy continues to be resilient, as it has withstood shocks from the pandemic and the Ukraine conflict.
"W
e are amid a third major storm from aggressive monetary policy actions and even more aggressive communication," said the RBI chief, hinting at more rate hikes in December.
The RBI's policy review comes at a time when major central bankers face the Herculean task of controlling sky-high consumer inflation but without causing a blow to economic growth. Major central banks are staring at warnings of a
global recession
from the IMF and the World Bank.
"I have confidence in dealing with the new storm we are presented with...
In the last 2.5 years, the world has witnessed two major shocks: COVID and the Ukraine conflict," the governor said.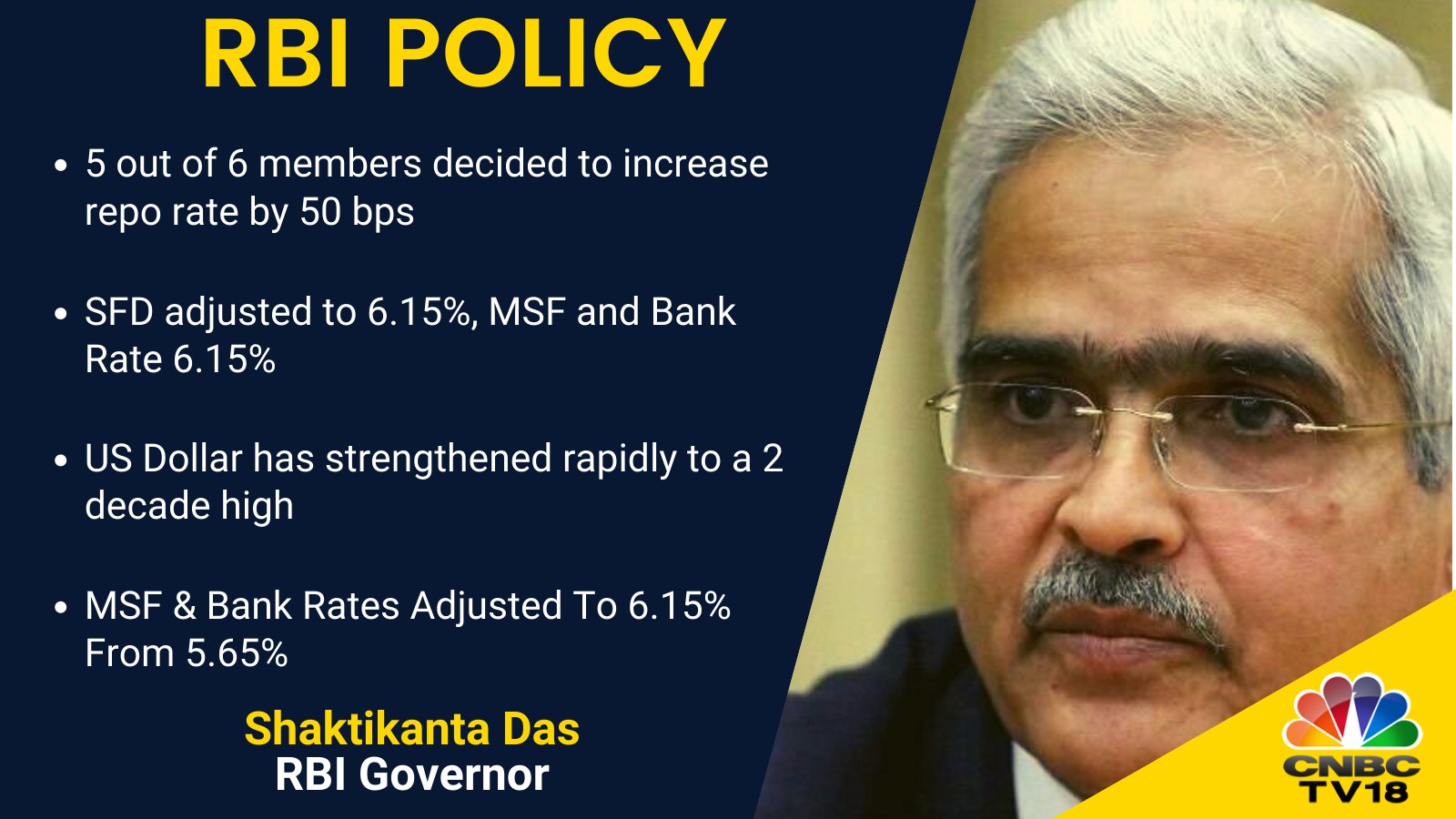 Economists in a
CNBC-TV18 poll
had expected the RBI to announce a 50-basis-point rate hike.
"Unlike other central banks across the world, the RBI has decided not to surprise and just go along the expected lines, which in a way is a good thing in the current volatile environment... The RBI is saying that, they'll kind of do operations and make sure that things are not overly tight," Kaushik Das, Chief Economist at Deutsche Bank, told CNBC-TV18.
"The big takeaway is that RBI will go from policy to policy and decide looking at the global environment. I think there are more rate hikes coming in December and probably in February if inflation doesn't come down," he said. (
How economists are reading the RBI policy
)
The RBI maintained its estimate for
consumer inflation
in the country at 6.7 percent for the year ending March 2023, though it tweaked the projection for the quarter ending December 2022 by 10 basis points.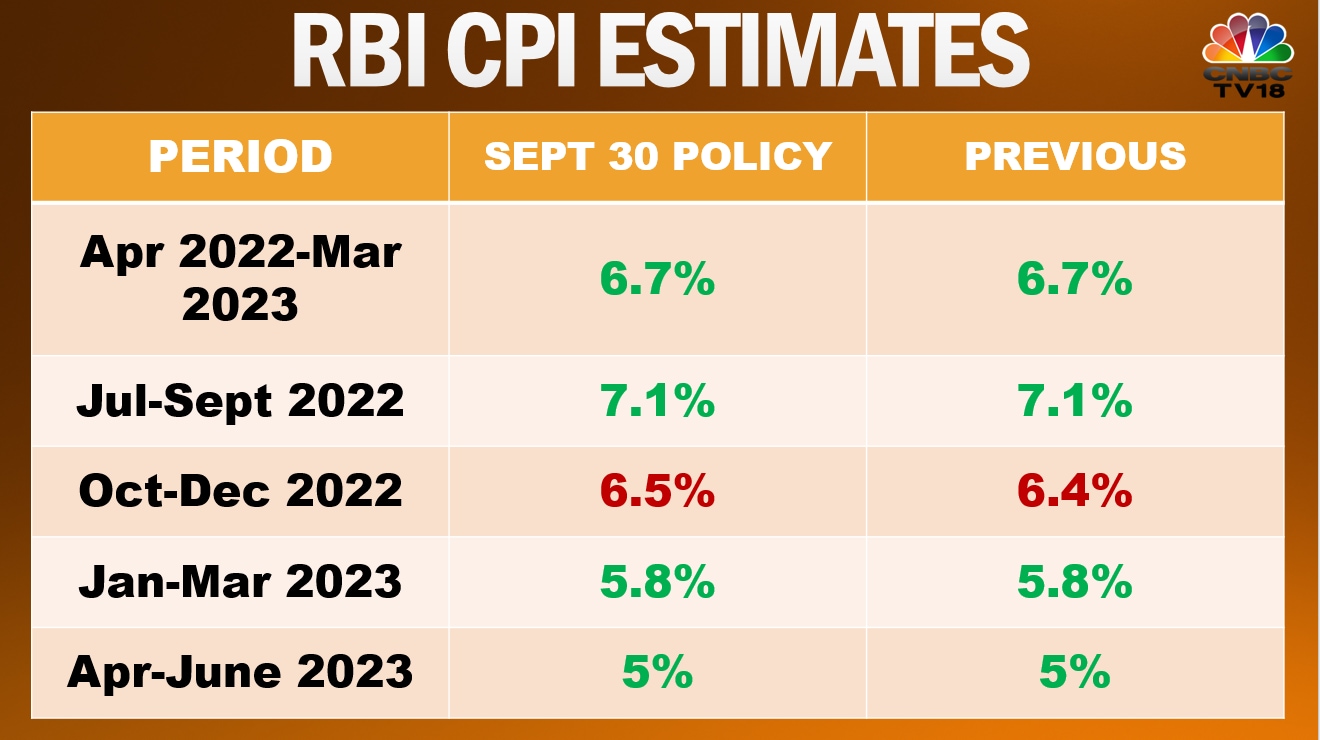 Inflation continues to remain persistently high, the RBI governor said.
The RBI estimates crude oil at $100 a barrel in the six months ending March 2023, after being around $104 a barrel in the first half of the year.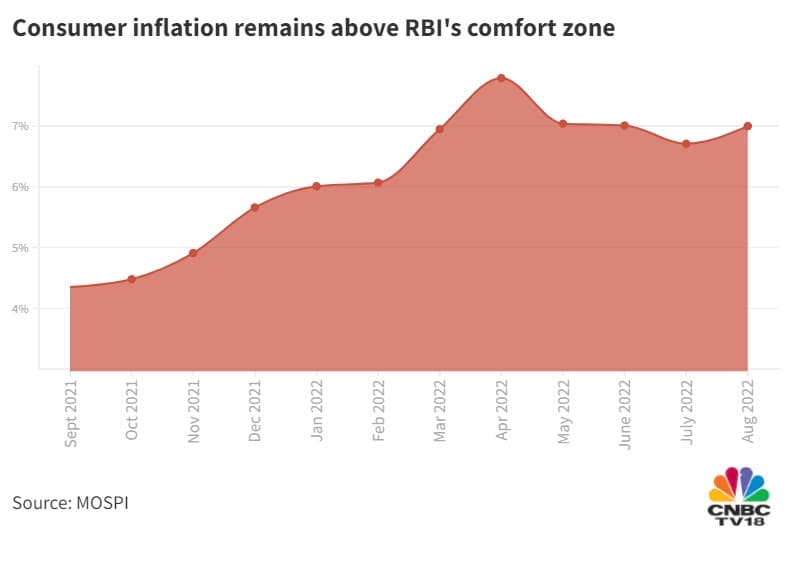 The central bank lowered its
GDP growth forecast
to 7 percent from 7.2 percent for the year ending March 2023.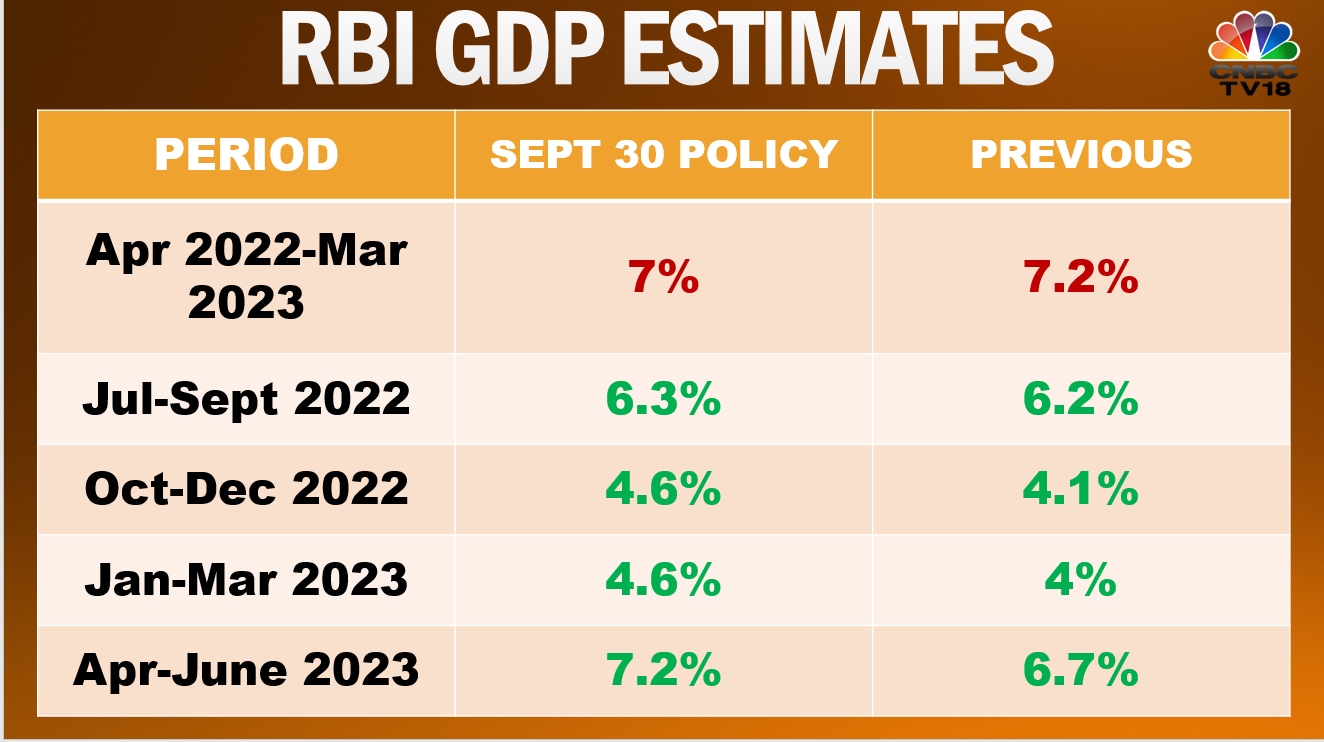 It projects the economy to expand 7.2 percent in the quarter ending June 2023, as against 6.7 percent previously.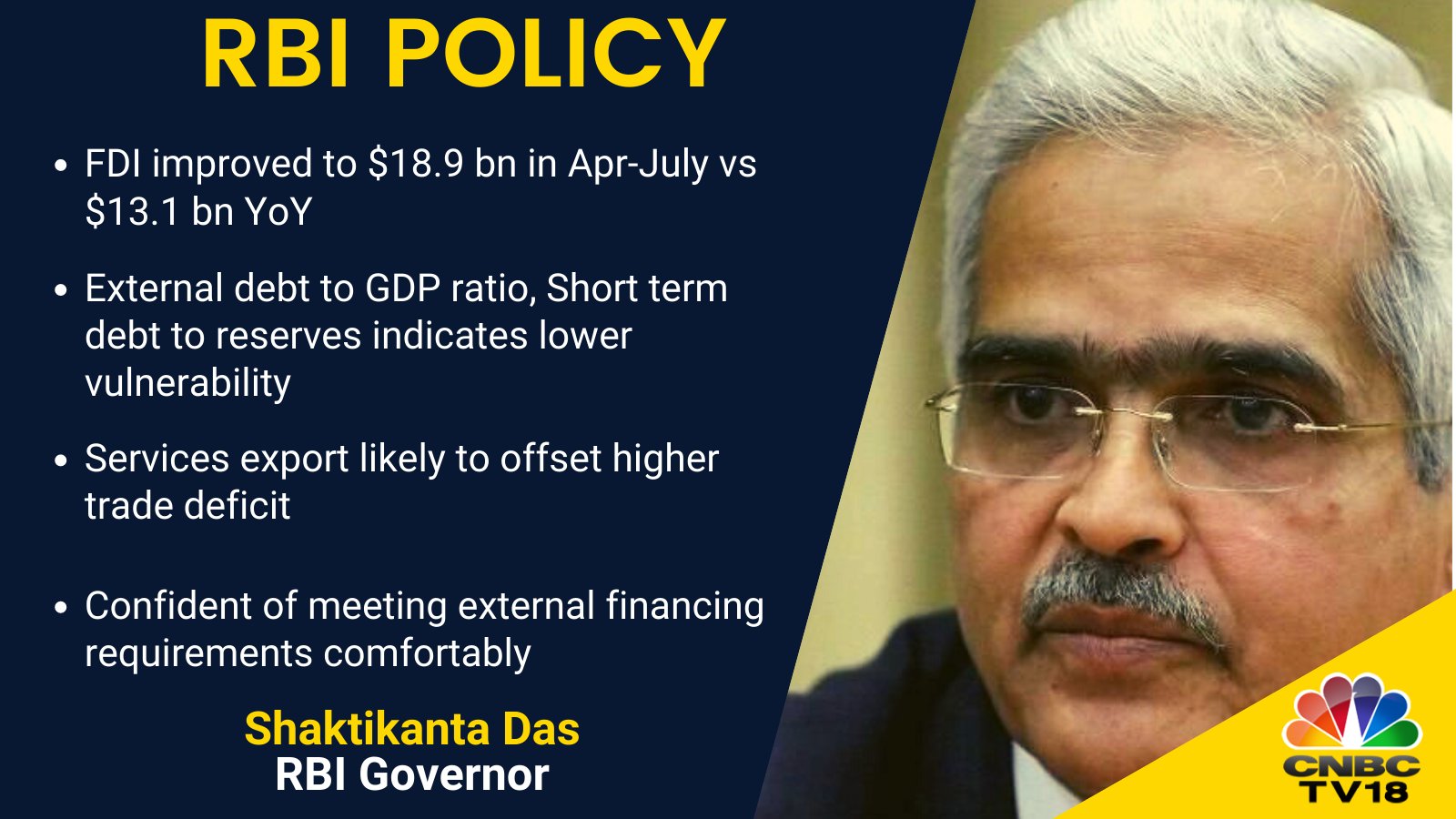 Though India's GDP expansion returned to double-digit percentage points after a year in the April-June 2022 period, but still fell short of economists' estimates of 15 percent.