The Indian government has said that it may look at share buybacks for public sector companies to meet its divestment and fiscal deficit targets. Attempting to meet fiscal deficit target is a positive indication.
However, the brazenness in accumulating money and cutting its liabilities isn't really likely to win it any plaudits. While the takeover of
IDBI Bank by Life Insurance Corporation
raised eyebrows, its approach to divestment is startling to say the least.
One would expect divestment to be undertaken by the government through sale of equity to lower holdings in public sector enterprises through public offers, private placements or via exchange traded funds apart from complete exits through strategic sales. Interestingly, no significant strategic divestment has taken place in the past four years.
In financial year 2015-16, the government raised Rs 69,500 crore by selling shares worth Rs 41,000 crore in public sector companies and Rs 28,500 from strategic sales. Divestment fell to Rs 56,500 in 2016-17 but rose to Rs 72,500 in 2017-18. In these two years, money raised via divestment stood at Rs 36,000 crore and 46,500 crore, respectively while that of strategic sale helped government raise Rs 20,500 crore and Rs 11,000 crore in 2016-17 and 2017-18.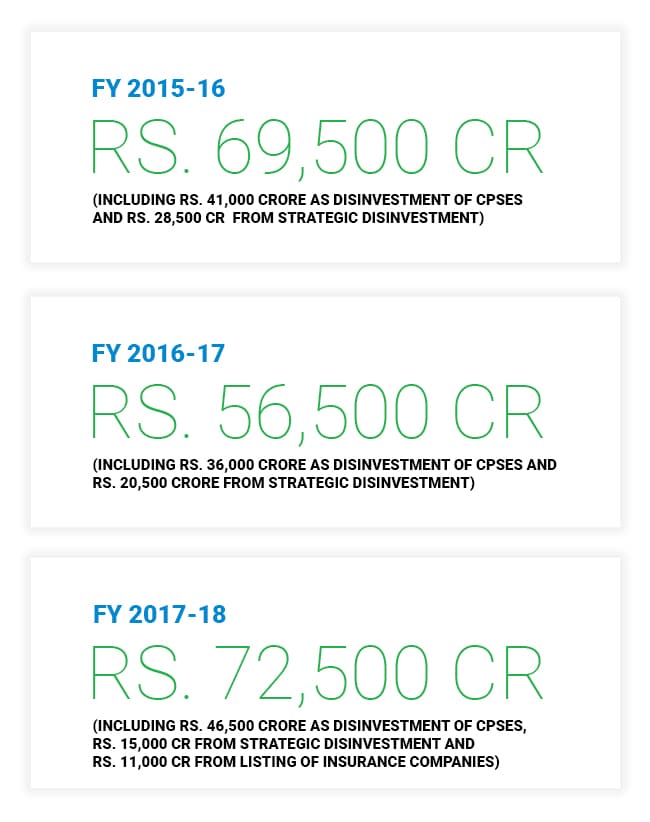 What has changed?
The government is now resorting to emptying out the cash from public sector enterprises through buybacks.
What's even more appalling, is that government officials are calling buybacks a "tool for divestment". This is bizarre. Any investor in the stock market expects a company to buy back shares only when the management sees little need for the surplus cash balances to drive business growth. IT services companies like
Tata Consultancy Services
and Infosys have been resorting to frequent buybacks to reward shareholders, as they have little need for these funds in their non-capital intensive businesses.
However, most of the buyback announcements by public sector enterprises in the past few weeks, including those by NLC and Nalco, are in conflict with the above basic tenets. These companies have capital expansion plans that need resources, besides they have significant debt on their books. Business prudence would demand that if they have some cash surpluses, they deploy them towards funding capex or to pare existing debt. There is no case for returning cash to shareholders (read the government) today and borrowing to fund expansion projects tomorrow.
What the government is also doing, through this
twisted buyback exercise
, is weakening its own balance sheet and reducing scope for capital investment to drive growth. Since public sector enterprises are more than 51 percent owned by the government, logically, they should be consolidated into the government's balance sheet. By reducing their cash to meet its revenue expenditure, the government is shrinking its balance sheet size and hence its ability to fund future growth. Instead, if divestment was done the right way, by selling shares to others, the deficit would have been contained without depleting the asset pool.
Therefore, even if the government is able to optically meet its fiscal deficit target using schemes like 'buyback for divestment', the market will not give such an achievement a thumbs up. In fact, moves like getting oil marketing companies to cushion the fuel price impact on consumers only go towards undermining confidence in the future of public sector enterprises. The long arm of the state clearly makes such companies vulnerable to "government risk" and that could lead to a further de-rating of such stocks.