Social media is a boon for today's young poetesses, the ones who use words to paint pictures, and pictures to embellish their words. We speak to three of them.
Ever since Indian-Canadian poet Rupi Kaur burst onto Instagram and then the publishing world with her beautifully tragic poetry four years ago, Instagram poetry has been recognized as a potent tool of expression for the female Indian voice. With a platform that offers both global reach and a safe space, more young women are writing uninhibitedly, without fear of judgment, unafraid to take on real issues even if it means courting controversy. Today's #InstaPoets are brutally honest about their truths. Here are three of them.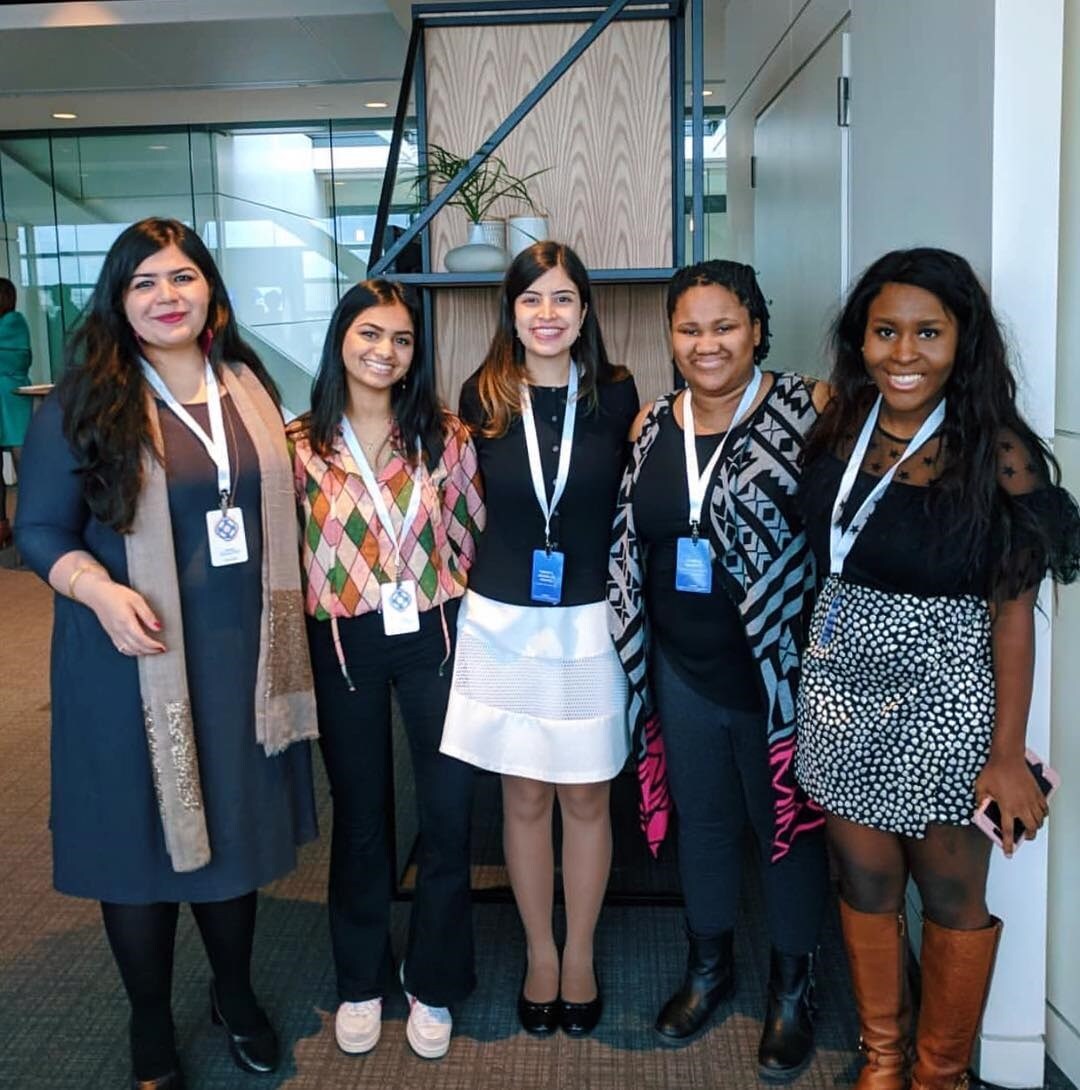 i don't know how to write this poem.
it turns into a distress alert every time i
put a word after the other. i write of spring
days and how the city i'm in is meeting
cherry blossoms soon and it ends up reading
like the obituary of a winter with no name.
Harnidh Kaur attributes her inclination towards poetry to her parents: while her mum was a professor of literature, her father always encouraged her to spend her money on experiences, such as reading, art and music. Later on, it proved to be a healthy channel of expression and helped her deal with depression and even anger management. In her words, poetry gave her 'power'.
Born in a tiny Maharashtrian district called Bhandara, self-proclaimed 'shaukeen' (epicure) Harnidh has spent most of her life shuttling between Delhi and Bombay. She pursued her undergraduate degree at Lady Shri Ram College, Delhi, and did her Master's at St. Xavier's, Mumbai. The 23-year-old currently works as a policy analyst with non profits, focusing on urban sanitation, providing basic resources to marginalised communities.
She speaks highly of Instagram, where she has over 20,000 followers, and believes that social media has led to the rise of new voices and democratised the freedom of expression. The fact is that social media has taught us empathy, connected people, and helped us reach out, she says.
Harnidh often makes unselfconscious statements along with her poetry on Instagram and during her slam performances – from Manipal to Washington DC – inviting attention to the fact that she's a 'raging feminist' and a plus-sized woman belonging to the minority Sikh community.
Yet, though most people still don't take Harnidh's job as a policy analyst seriously when they find out that she writes poetry ("On Tinder, men are just like, wow you're a poet, will you write poetry about me?"), the social-media world is taking her seriously enough. She was invited to be a panelist for Facebook's Global Safety Summit earlier this year along with five other young social-media icons from around the world to talk about how "teens and technology are changing the world".
While Harnidh is grateful to social media for the opportunities it has created, she also encourages young writers to never let 'likes' or comments suppress or discourage them. "What sells the most isn't always the best. I could give you a list of key words – collarbones, smoke – and you would surely go viral, but is that what you really want?"
Instead she encourages budding poets to write, to hone their skills, practice and realise that their words matter, that their voices could someday be part of a more important history.
---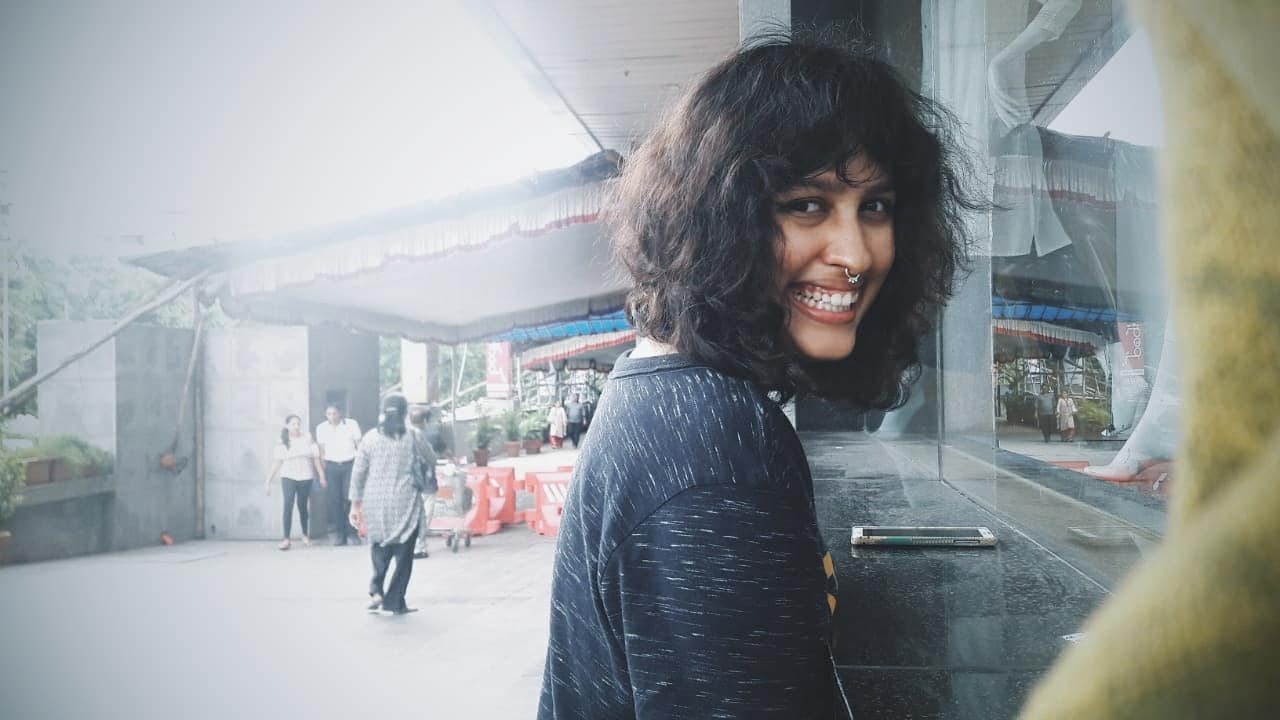 you used to tell me
i had the kind of face
that stopped
strangers in the street,
but they couldn't look at me
without feeling
a little sad.
i know
things have died in here.
i know people see it all the time.
but my eyes
are proof
that graveyards
can look beautiful.
Megha Rao began writing when she was just six, and she recounts how comic books were her first attempt at writing: "I started drawing even before I wrote. But when I made these comic books, I had to fill up the speech bubbles, so I made myself write. It later turned into a hobby. And then an obsession."
Born in Kerala, Megha spent half her childhood living in Singapore. She completed her post graduation from the University of Nottingham in UK and now lives with her sisters in Mumbai, where she works as the content lead for 'Terribly Tiny Tales'. This is her first ever job.
The 22-year-old shares that social media helps her reach her target and find people who appreciate her work and share the same love for art and poetry. While she does call the internet a "dark place", she believes that it has been good for her. She chooses not to associate with the negative aspects of this platform – such as stalkers and trolls – and instead use the positives to fuel her personal growth. Rather than making it darker, she says she chooses to "spread the light".
She sees Frida Kahlo, Sylvia Plath and her mother as her biggest inspirations and appreciates passion in an individual. She believes writers should be honest and shameless with their art: "If you want to write, you need to get rid of inhibitions. Be brave. Your art deserves that from you."
---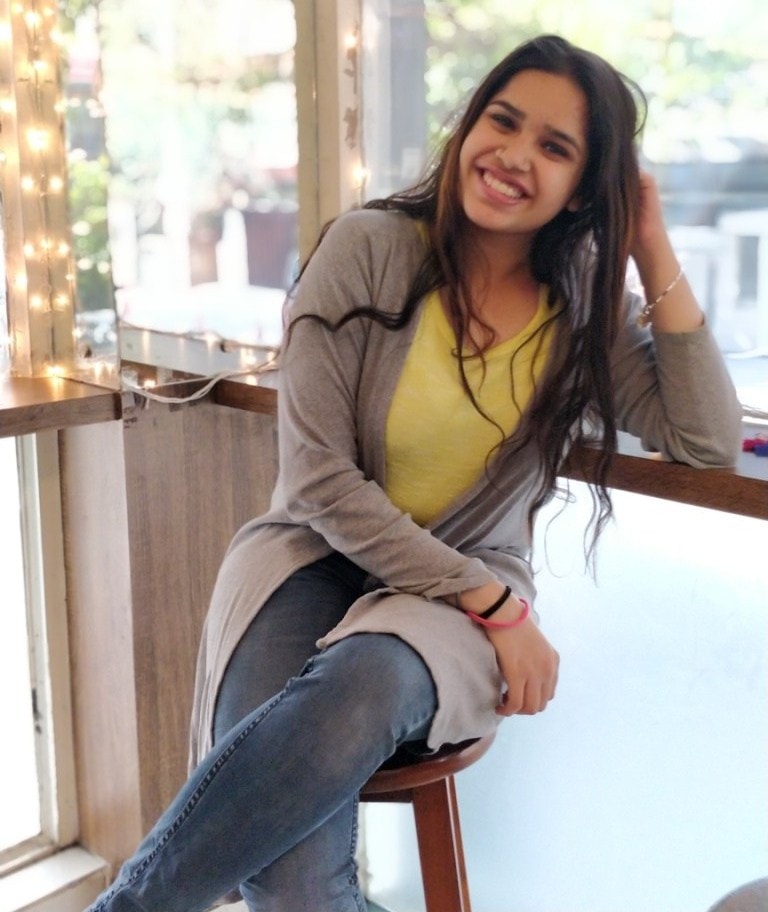 I haven't written in a while,
I don't know if I have run out of synonyms
and metaphors
or just you.
All my verses find a way of
tracing their steps back to you
and I am yet not ready to let go.
And I can only hope this poem
doesn't feel as broken as I do.
Eighteen-year-old Reet was born and raised in Kanpur and is currently studying psychology at Delhi University. Her pen name 'Roohanii', meaning 'soulful', is the word she associates most with herself. She recalls how she started writing in the second grade when she discovered homophones. She loved rhyming and wrote her first poem for her mum.
Her Instagram page is a recent project, and she has already found that words 'connect people', makes them realise that they aren't alone and that someone somewhere feels exactly the same way.
Instagram as a platform has helped her connect with other writers, collaborate with new people and make new friends. However, Reet is worried and wary of the platform becoming slightly pretentious, driven by mostly likes and comments, rather than any real meaning.
The teenager idolises American poet Sarah Kay, the founder and co-director of Project V.O.I.C.E that uses spoken word as an educational and inspirational tool. Reet seeks to add just a touch of beauty to the world, in whatever way she can, and believes writers should be their own judge and write from their hearts.
First Published: Aug 18, 2018 12:03 AM IST