Chef Michael Paul—one-half of the duo running the famous Chotto Matte restaurant in London—designs a Nikkei menu for KOKO.
Chef Michael Paul is known as one-half of London's Nikkei Boys. The other is Jordan Sclare. Britain's celebrity chef duo are evangelists for the Japanese-Peruvian Nikkei cuisine.
While Chef Paul is head chef at Chotto Matte, the famous Nikkei restaurant in Soho district, Chef Sclare is its Executive Chef. The two chefs met in college and worked in several restaurants together, before they founded it.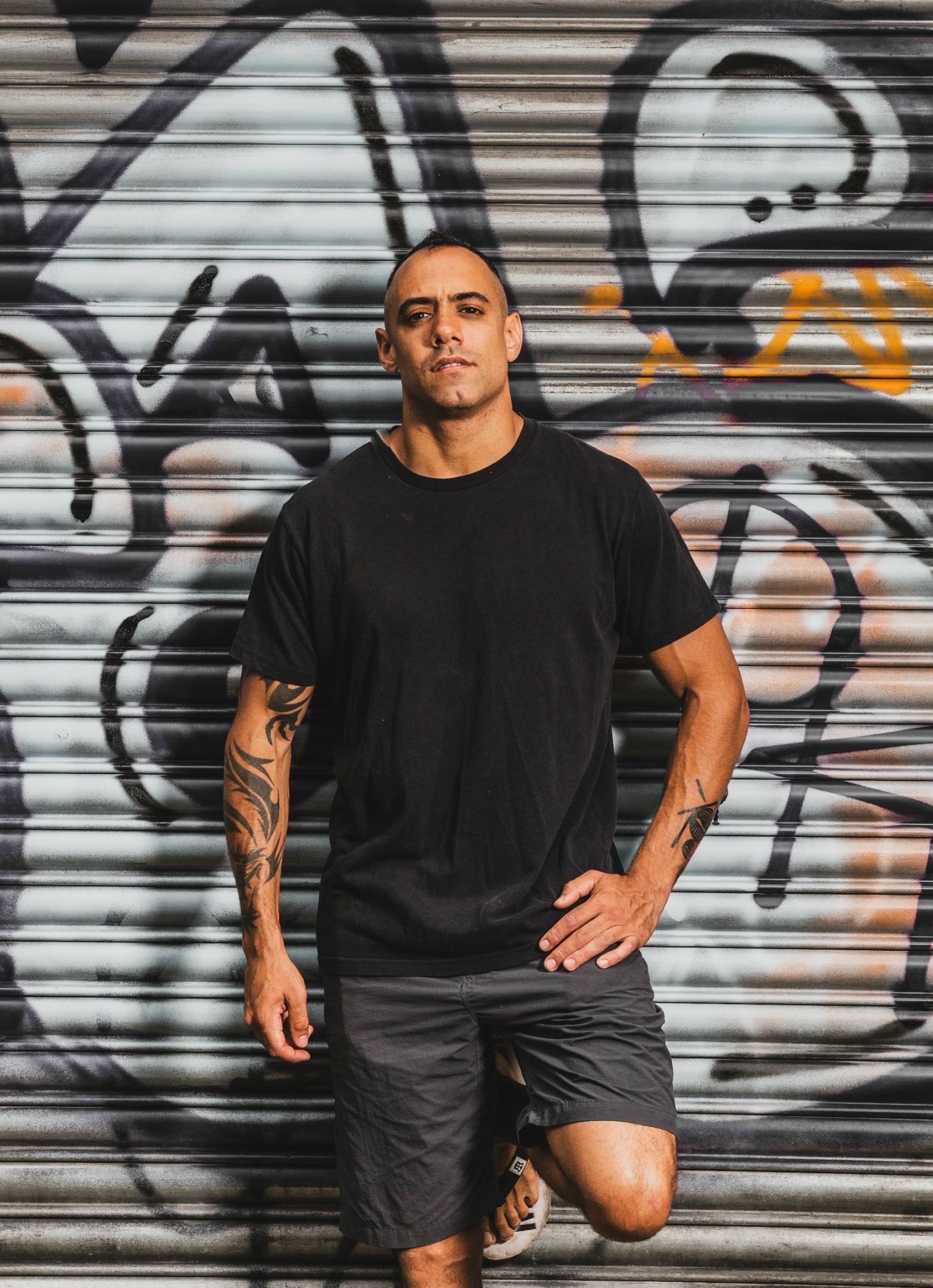 Now, Chef Paul brings this innovative cuisine to Mumbai through a collaboration with KOKO restaurant. He was here for a week to host a pop-up at Ryan and Keenan Tham's famous restaurant-cum-bar in Kamla Mills, and help the Mumbai restaurant's executive chef, Eric Sifu, to design a Nikkei menu.
He met up with me while in Mumbai to discuss the captivating flavours of Nikkei. "KOKO approached me two months ago to not just be part of a pop-up but also design a few dishes that will be part of their regular menu.
They wanted to showcase a new kind of cuisine in India. It is a funky restaurant with a great bar, and the ambience suits the cuisine," says Chef Paul, who looks more like a rock star with his tattoos, than a chef.
The Cuisine's Ancestry
Nikkei literally translates to mean 'a Japanese person born outside of Japan'. "In the late 19th century, around 7,000 Japanese contract workers moved to Peru. Their wives came first, and the husbands followed on a boat.
So, the Japanese women spent days preparing for their coming and created a cuisine style that included a bit of Peru and a bit of Japan," says Chef Paul. "I call it home-style cooking because of its origins. It is about 150 or 160 years old."
Having no access to traditional Japanese ingredients, the women began using Peruvian ingredients and married them to Japanese cooking techniques.
According to the good chef, "the women would substitute fish for meat, and used seasonings and ingredients like chillies, red onions and coriander, as well as staples such as potatoes, which are used extensively in Peruvian cuisine."
Almost six months of travel across Peru and research went into the making of Chotto Matte. "The onions we tried in Lima are lighter and fruitier in flavour," he says, "the coriander more fragrant. In London, the onions are far drier and the jalapenos are spicy. In Lima, the jalapeno tastes like pepper."
The two chefs have adapted the cuisine for London diners. "The red onions we use are not too sharp, the garlic is not too harsh, and we do not use too much spice," says Chef Paul. "The flavours are subtler."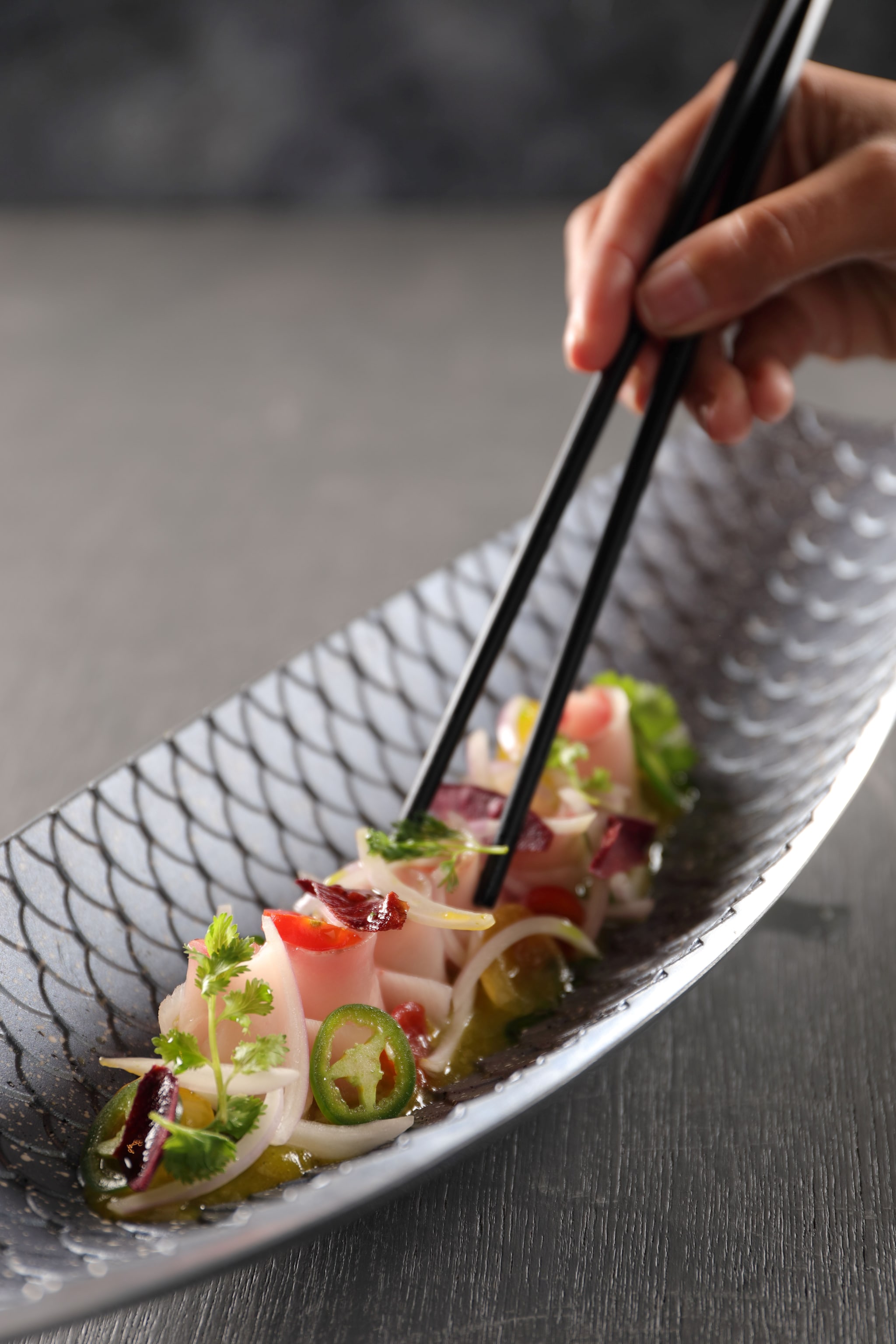 Nikkei in India
For Indian diners, Chef Paul has turned up spice levels as well as brought back lime and the sour flavours. He reveals, "When we were doing the trials at KOKO, the chefs kept telling me to add more chillies. The green chillies are really spicy here. Also, the onions are sharper."
On the menu is an amazing Avocado Yuzu Crisps featuring chopped avocados, red onions, Aji Amarillo Yuzu (made out of red pepper) and chia seeds.
The Amazonian Maki Roll features Tamarillo salsa and Aji Amarillo sauce. The Prawn Tempura Maki is served with a tangy, pungent Aji Padron Salsa (made using yellow peppers). The crisp, crunchy and flavourful Nikkei Tacos are served with sweet potato, corn and chilli beans.
The biggest hit on the menu is the Hamachi Ceviche. Traditionally ceviche, Peru's national dish, is made using fish, onions, cilantro and peppers. Chef Paul marinates Hamachi fish (or Japanese Amberjack), and serves it with sweet potato, aji amarillo and truffle tiger milk a citrus-based marinade that cures the seafood in a ceviche), topped by lime juice, piquant onions and fresh coriander. "While the fish is raw (much like it is in sashimi), we marinate it in tiger's milk, which changes it flavours."
There is also a vegetarian ceviche—an heirloom tomato version cooked with passion fruit and truffle tiger's milk. To down it all is NIKKEI, a cocktail of Cuatro Gallos Pisco, lemon, raspberry saccharum and egg white, and some amazing sake.
The yellow and red peppers come from Peru, the tomatoes from Italy, and the fish is imported from Japan. But the other ingredients, such as red onions and chillies are locally sourced. "The local ingredients change the character of the dish and the chillies here are beautiful and sharp," he rhapsodies.
Deepali Nandwani is a journalist who who keeps a close watch on the world of luxury.