"Oooooh, ain't that splendid? That is the smoke that thunders…" Those were the first words I heard inside a chopper. A pilot gushing over thundering smoke. Buckled, topped with a heavy headphone and flying 500 ft above the ground, I looked out. Below me was the world's largest sheet of falling water. Mosi-oa-Tunya, I mumbled. No, my tongue had not turned Tongan, Mosi-oa-Tunya (smoke that thunders) is what the locals call the Victoria Falls (Zambia). The mighty Zambezi river was thundering down a narrow basaltic abyss, frothy in countenance and hurried in pace, the black of the basalt shrouded in mist. "Charlie, Alpha…Over…Victoria Falls is almost twice the height and width of Niagara Falls… It was on November 16, 1856, that Dr David Livingstone first saw the Victoria Falls," the pilot gushed again, his voice drowning in the roar of the rotor.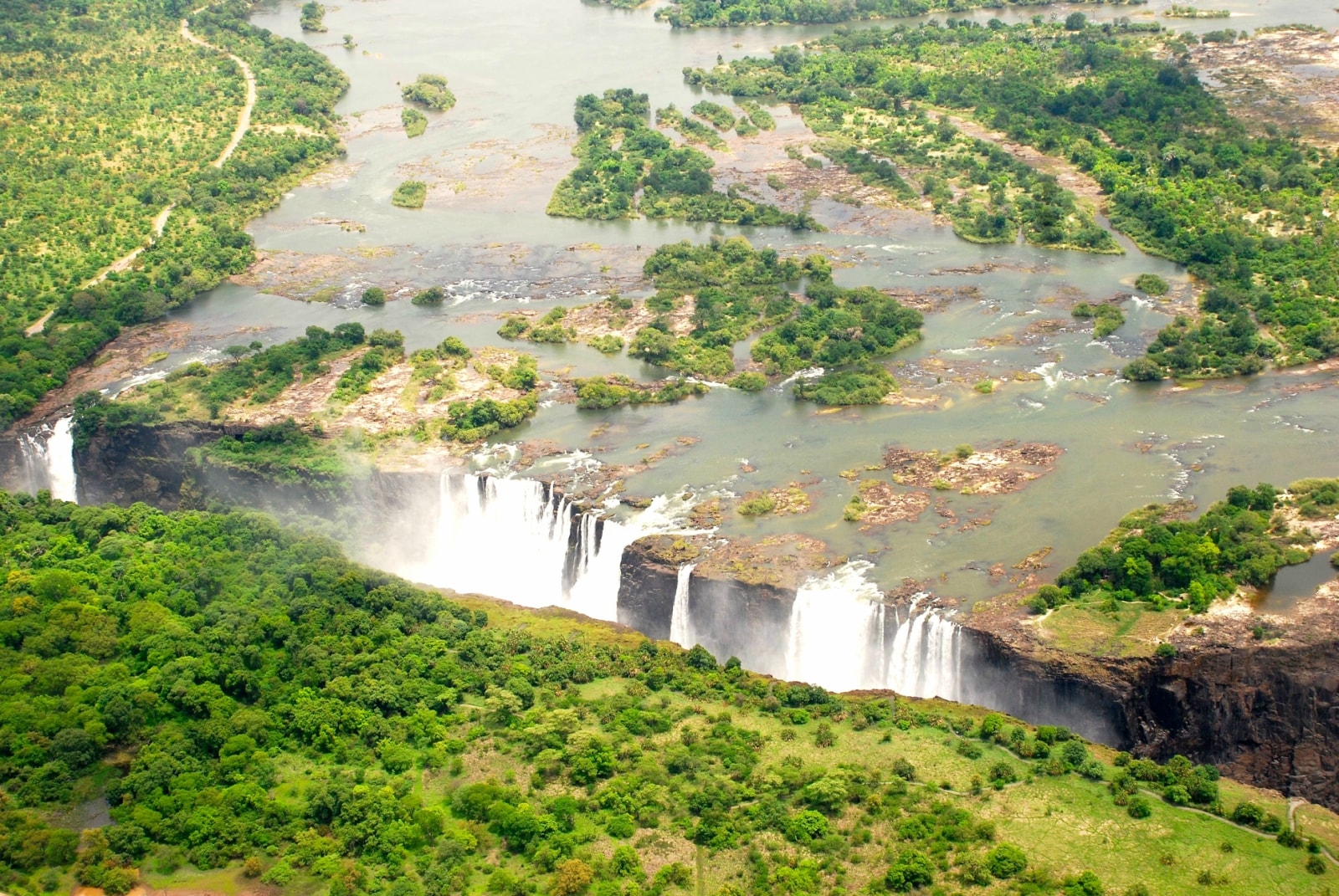 In local language, Victoria Falls is called Mosi-oa-Tunya (smoke that thunders). (Photo credit:  Preeti Verma Lal)
As one of the first medical missionaries to enter southern Africa and the first European to explore the region, in 1842, Dr Livingstone, the Scottish explorer, had begun a four-year expedition to find a route from the upper Zambezi to the eastern coast near Mozambique. Exactly 162 years ago on November 16, when Dr David Livingstone became the first European to see the Victoria Falls, he had no helicopter. No pilot. He paddled in a dugout canoe on the Zambezi with Susu and Chuma, his loyal Zambian tribal porters. He did not drawl an oooh either; he wrote, "No one can imagine the view from anything witnessed in England. It had never been seen before by European eyes… The snow white sheet seemed like myriads of small comets rushing on in one direction…." He was not sure how many Europeans had seen the smoke of the thunder, but he was certain that it "must have been seen by the angels in their flight".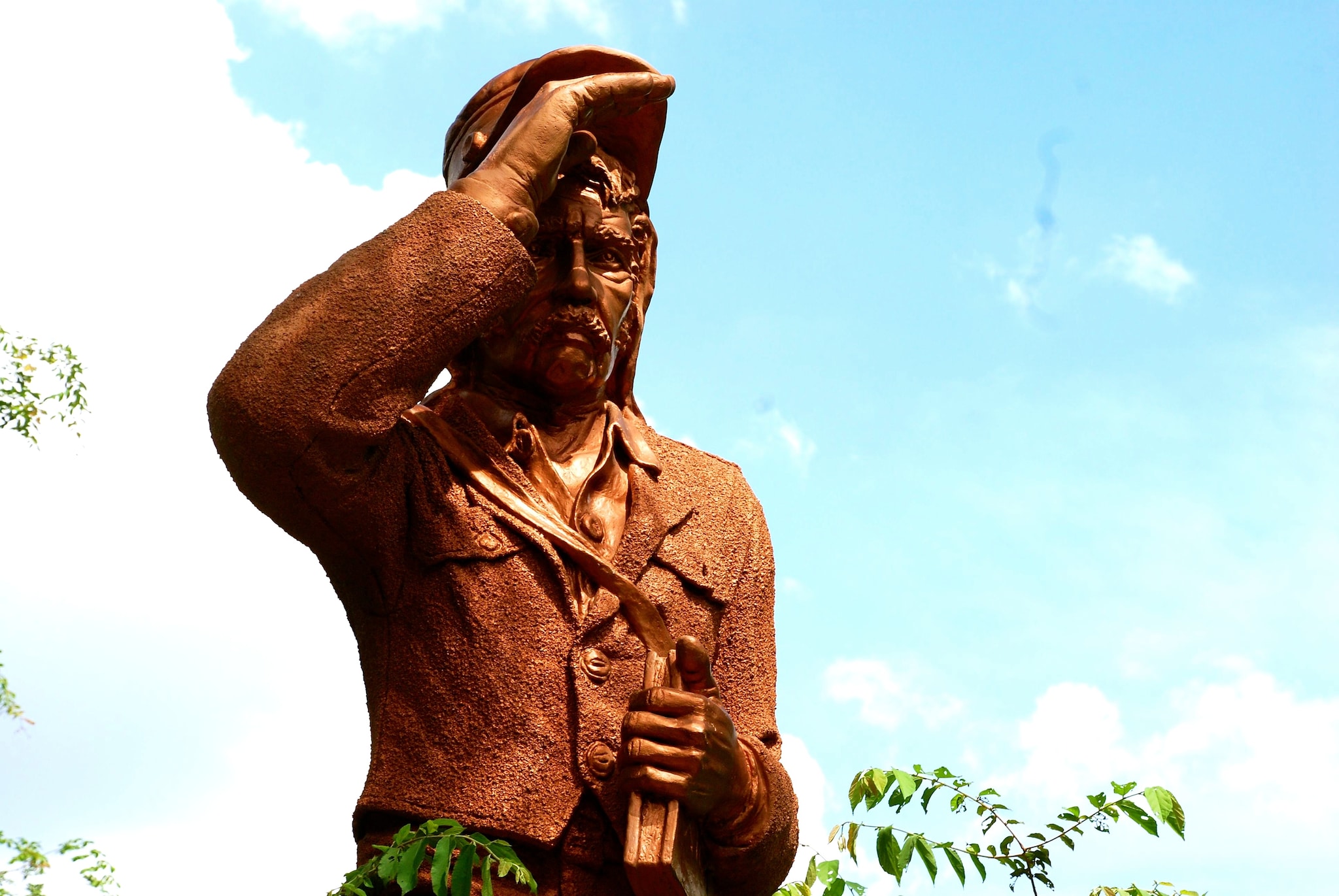 A statue of Dr David Livingstone, the first European to see the Victoria Falls. (Photo credit:  Preeti Verma Lal)
Dr Livingstone gave the waterfall a new name: Victoria Falls, in honour of his Queen. And the land that he paddled into borrowed his name: Livingstone.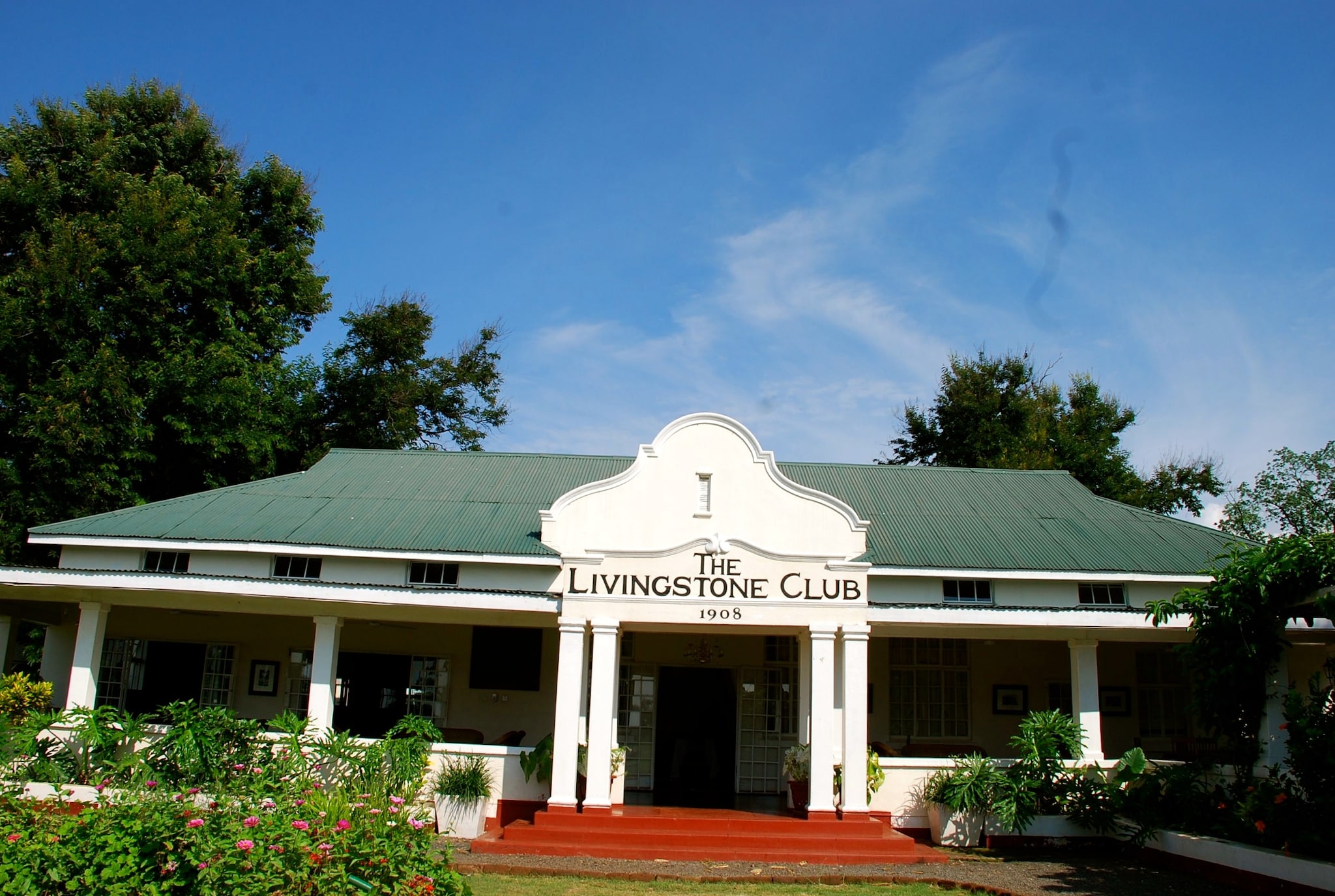 The Livingstone Club was founded in 1908. (Photo credit:  Preeti Verma Lal)
There is not much to the town of Livingstone which was founded in the 1890s; the main street flanked by a few colonial buildings, with the wealth of a few interspersed by the anguish of many. There is a century-old High Court building which was a prefab with wood and furnishings imported from England; the Livingstone Museum that stashes memorabilia of the explorer, a cinema built in 1931, a century-old golf course, blue taxis, men selling curios at bends and women going about their chores languorously. Livingstone would have such strong Indian connections I certainly had not expected that. I saw a Bobilli Jeweller, a Bhukkan's and a Bridgelal & Sons. Everyone in Livingstone seemed to know at least one Patel and everyone seems to have tried the chicken tikka in Kamuza, an Indian tandoori restaurant.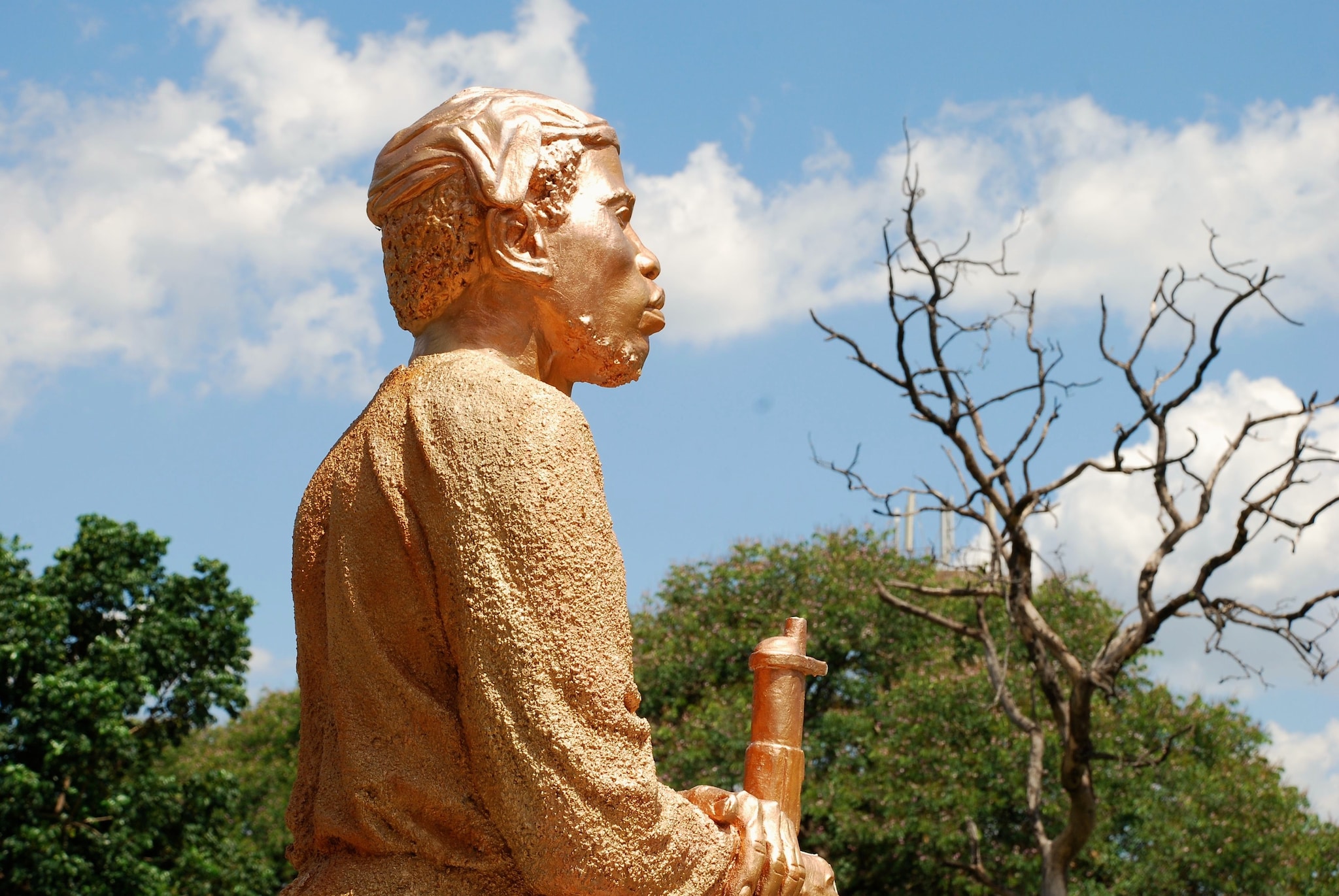 A statue of one of Dr David Livingstone's loyal porters. (Photo credit:  Preeti Verma Lal)
Nearly 250 kms north of Victoria Falls is Chirundu, a small village where Dr Livingstone died of malaria in May 1873. His servants buried his heart under a mvule tree on which was carved the date of Livingstone's death and the names of his three servants. Not much remains of the tree but stories about Dr Livingstone and his journeys still reverberate with thundering smoke. I am not sure whether Victoria Falls "have been seen by the angels in their flight". I certainly saw it.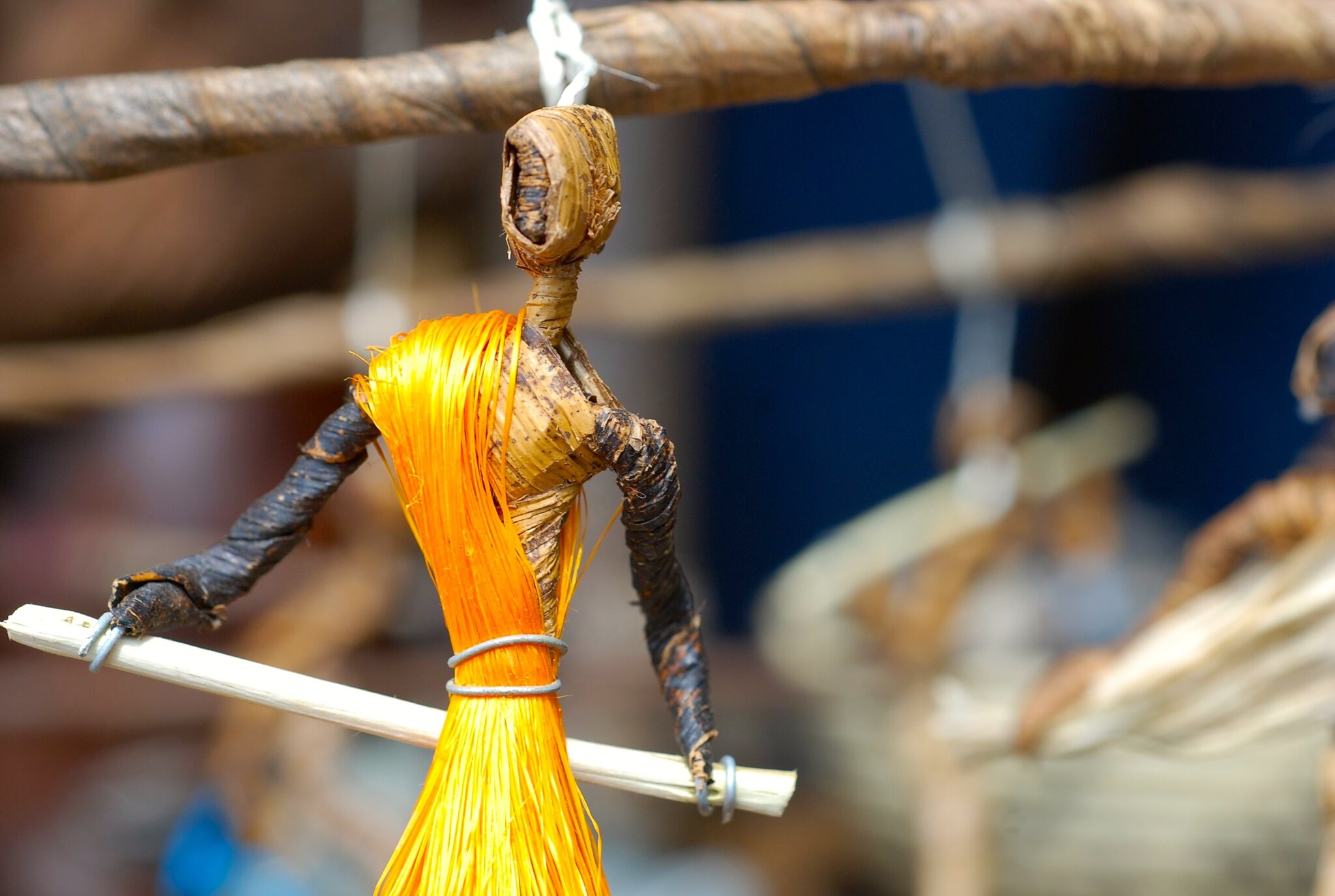 Figurines made of corn husk is a popular souvenir from Livingstone. (Photo credit:  Preeti Verma Lal)
Preeti Verma Lal is a Goa-based freelance writer/photographer.