When the #MeToo movement first gained prominence in 2017, garnering column inches and prime time minutes after influential Hollywood producer Harvey Weinstein was accused of sexual harassment by several women, its Indian impact was fairly muted. Law student Raya Sarkar and blogger Inji Pennu compiled a crowd-sourced list of alleged sexual predators in Indian educational institutions, and while the list was widely talked about on social media and caused a stir in some universities, it did not attract the same attention in the mainstream press.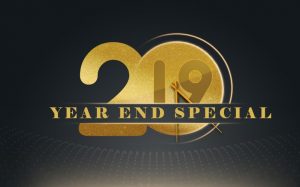 But those who thought the #MeToo storm had passed over India without consequences were to be proved wrong almost a year later, when a second wave of allegations of sexual harassment and assault hit the Indian Twitterverse in October this year.
Former Bollywood actor Tanushree Dutta accused Nana Patekar of sexual harassment on the sets of a movie in 2008 in late-September. By the first week of October, several women had come forward with allegations ranging from inappropriate behavior at the workplace to violent sexual assault and rape. Apart from Patekar, directors Sajid Khan and Vikas Bahl, singers Kailash Kher and Anu Malik and actors Alok Nath and Rajat Kapoor were prominent faces accused of sexual harassment from the Indian film fraternity – but the impact of the movement wasn't restricted to just Bollywood. Comedian Utsav Chakraborty, brand consultant Suhel Seth and author Chetan Bhagat were accused of sexual misconduct as well.
The movement moved to journalism, with many senior journalists like Vinod Dua, Prashant Jha and KR Sreenivas among those named. But perhaps the biggest name to face allegations was Union Minister MJ Akbar. Over the course of a few weeks, 20 women journalists had come forward with allegations against the minister, who was out of the country on government business. As pressure mounted on him to resign, the government tried to hold fort by staying silent – but ultimately, his position became indefensible, and he had to step down. Akbar filed a case of criminal defamation against Priya Ramani, the first journalist to come out with her story, and the case is currently being heard in a Delhi court.
The movement went far beyond just big names, however, it made sexual harassment at the workplace a national topic of conversation. Companies around the country hurriedly checked to see if their Internal Complaints Committees were in place and employees were given briefings on the definition of sexually inappropriate behavior. The original objective of the movement was to show just how common it was for women to face sexual harassment and abuse – and this time around, the Indian leg of the movement managed to achieve that objective.
2018 will go down as the year when a social media movement forced an entire country to introspect and take action against privileged male offenders who were shielded for years, but 2019 will be a truer test of the real-world implications of the movement. As lengthy legal battles conclude, and more cases reach their conclusion, questions over the permanence of the movement's impact will be answered.
Disclosure: All matters brought to Network18's attention which are within the purview of the workplace have been forwarded to our Internal Committee for Prevention of Sexual Harassment at the workplace for appropriate action. The Internal Committee is independent and all recommendations made by it are followed through by Management action. Network18 Group has a zero tolerance policy when it comes to sexual harassment. The company complies fully with all legal provisions and seeks to ensure a speedy and effective Redressal on complaints.