Looking beyond the Chennai city, at the Chennai watershed
Updated : April 16, 2019 08:02:14 IST
The Chennai metropolitan area falls under the Chennai river basin in Tamil Nadu, which is composed of a system of cascading wetlands and three rivers.
During the British era, carefully classified water bodies were brought under the revenue department, a highly centralised system with no involvement from local communities.
In this commentary, Anjana Vencatesan establishes the need for Chennai's hydrology to become an intrinsic aspect of its urban planning and development.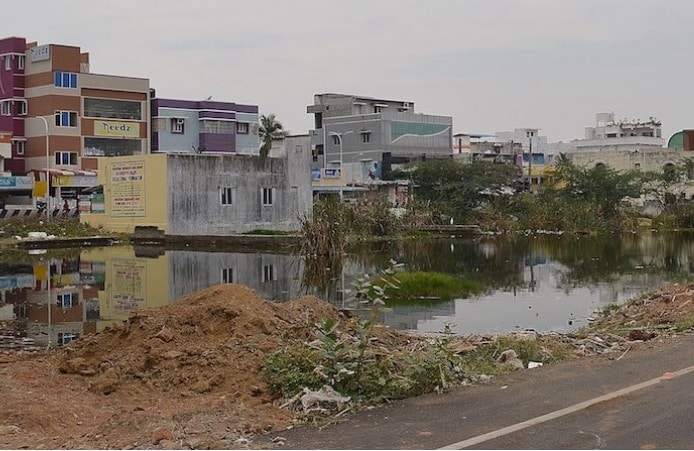 Published : April 16, 2019 08:02 PM IST