Indian economy may not be in its best shape but a sustained 7 percent-plus growth is surely a great recipe for stock-market returns.
That's the view coming in from Adrian Mowat, emerging market equity strategist.
"We are moving into buying territory soon in the emerging world," Mowat, told CNBC-TV18 on Friday.
While speaking about India and its growth prospects, Mowat said the country has certain structural issues but those are nothing when compared to other emerging economies like Brazil or Indonesia.
"India is a little bit of an underperformer but it is more in the middle of the pack. India doesn't have significant structural issues that you might find in places like Brazil, Indonesia, Turkey etc where you had the poorer performance," said Mowat.
According to him, pessimism in Indian market is overdone currently.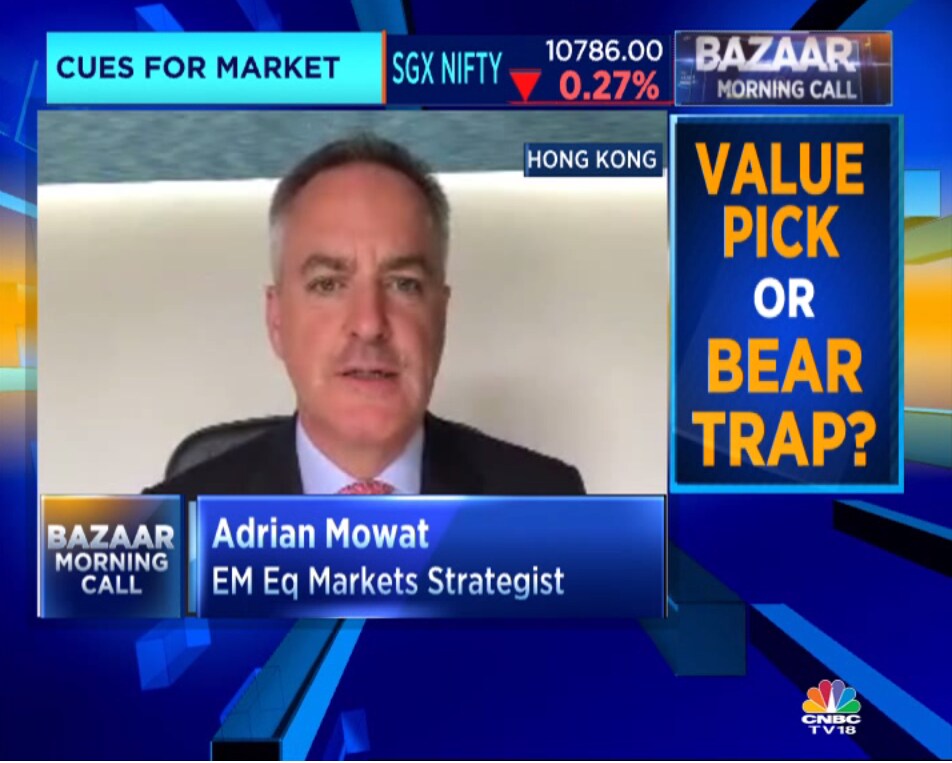 Adrian Mowat, Asia equities strategist at JP Morgan
"There has been a big dispersion in performance in India with few of the tech companies doing well, some of the consumer staples and more defensive companies doing well and cyclical generally struggling and perhaps that's sort of pessimism starts to bring us into a bit of a buying opportunity," he added.
Indian economy not as robust as it was in the last couple of years but it's still a pretty strong growing economy, said Mowat.