After witnessing two successive quarters of negative growth, Asia's third-largest economy is out of a technical recession after recording growth of 0.4 percent, showed data released by the National Statistical Office (NSO) on Friday.
As per government data, India's GDP increased 0.4 percent during the third quarter ended December 31, 2020.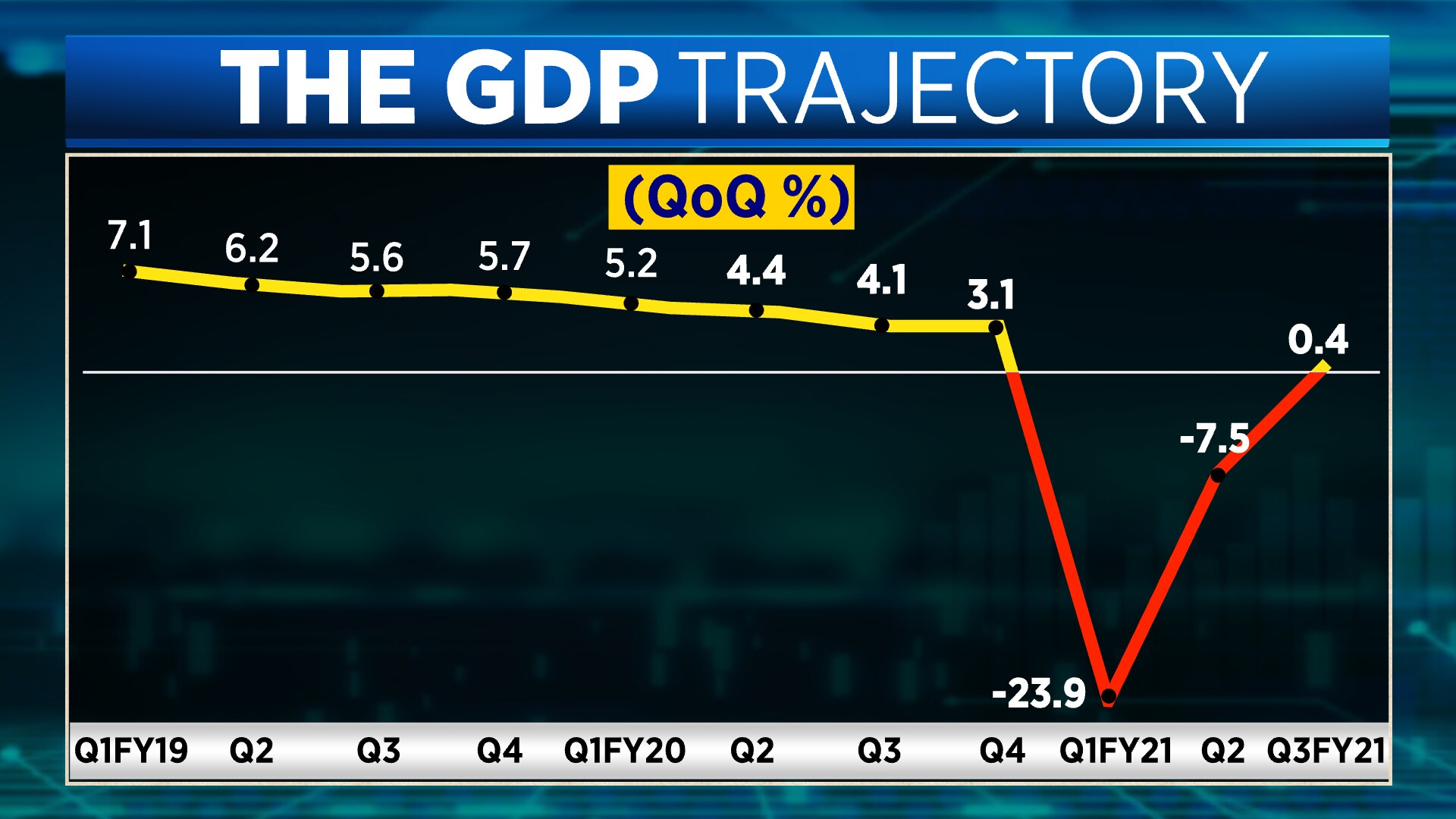 "GDP at Constant (2011-12) Prices in Q3 of 2020-21 is estimated at Rs 36.22 lakh crore, as against Rs 36.08 lakh crore in Q3 of 2019-20, showing a growth of 0.4 percent," NSO said.
The gross domestic product had expanded by 3.3 percent in the corresponding period of 2019-20. Indian economy had grown at the rate of 4.7 percent in the year-ago period.
The economy had contracted 24 percent in the first quarter and 7.5 percent in the second quarter ended June and September 2020, respectively.
China's economy grew by 6.5 percent in October-December 2020, faster than the 4.9 percent growth in July-September 2020.