Mini
How two hardware products became digital superhits in India.
For a poker-faced gentleman, this middle-aged acquaintance had a spring in his step. This was almost a year ago. We were meeting at just another cappuccino cafe in Bengaluru, where kids are wired to their devices. What had piqued his fancy was the bump in Saregama India's share price from Rs 230 to a high of nearly Rs 888 in six months by end 2017. In his circles, people were talking about a digital music player that Saregama had designed—and manufactured—as a radio transistor I grew up with in the '90s!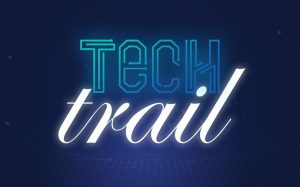 Tech Trail
It is called Carvaan. Looks like a transistor, but loaded with 5,000 digital songs. Customers can choose the device based on language — Hindi, Tamil, Punjabi! It has a port for earphones/headphones and a pen drive, while being Bluetooth enabled. Reminded me of the dialogue about that saviour John McClane, played memorably by an older Bruce Willis, in the fourth part of the Die Hard series: "You're a Timex watch in a digital age." It was Carvaan in the age of Amazon's Alexa-powered Echo.
"What's going on?" the gent asked, with a smile. Since then, Saregama has launched 'premium' and 'gold' variants of the product. Each edition enhances the digital capabilities of Carvaan, making it more aspirational and valuable. It was the first time I wondered how traditional hardware that Indians are familiar with is becoming a robust way of taking software-enabled digital ideas to different demographics in India.
Even the Passport Seva service to get or renew a passport requires minimal digital participation of the user. We apply online. But once we are called to the local office or kendra, the movement is made frictionless by officials who operate software on computers (for us) with notifications on TV screens—in the smartphone era!
Yes, India is home to 530 million smartphone users. But aren't our first digital experiences fraught with stage fright? We read, see and type online, but there is hesitancy when it comes to transacting on devices.
For the Rs 345-crore Saregama, which owns more than 120,000 songs and 5,400 hours of TV content, Carvaan plays in the audio space where customers pay for a transistor and the music in it. In April 2018, the company told investor analysts that it sold 4 lakh units of Carvaan before conventional advertising (print and television).
Of course, such an approach for companies means managing a complex hardware supply chain. In the September 2018-ending quarter, Saregama managing director Vikram Mehra shed light on this during the earnings calls. "We see a cost pressure on Carvaan, currently only one factor which is dollar appreciating," he said. Carvaan is assembled in China, with only a portion of it manufactured in India.
To tackle the currency fluctuations, it strengthened its sales focus on high-end players. "We try to sell more of Rs 6,390 (product) than the Rs 5,990, and even more of Rs 7,390 Carvaan than the Rs 5,990 product, so that our margins improved to a great extent," Mehra explained. "We are constantly working on this warehousing and logistics parts, which keeps giving us small, small savings. But what it has done right now is ensure that we maintain our 23 percent gross margin in the quarter in spite of dollar coming back and hitting us very hard."
Significantly, there is volume uptake of a physical product like Carvaan, with digital music embedded in it. In contrast, on the on-demand video or OTT (over the top) content segment, a recent BCG report shows the vast gap between Subscription Video-on-Demand (SVOD), and Ad-supported (AVOD) which is mostly free content. In 2018, AVOD was an overwhelming 82 percent of the Indian video OTT market. We watch, but we don't pay or are not yet entirely comfortable transacting for digital content on the smartphone.
Do companies need to deploy more hardware with Bluetooth and people in this interim period? Such elements have a handholding role to play.
Blend In
Around the same time when Carvaan was launched in 2017, payment app PhonePe was ready with a hardware product powered with the same thinking. Demonetisation had happened in late 2016. Customers were using apps in increasing numbers for digital payments, and PhonePe saw an opportunity to take the app to merchants (who receive money digitally) at shops, petrol pumps and food chains.
Companies have been designing POS (point of sale) machines of varied sizes that accept credit cards and debit cards. Many apps had begun to use QR (quick response) code for payments. QR is a contactless payment method where a payment is performed by scanning a QR code using a mobile app. Both necessitated good data connectivity or a responsive POS device on the merchant's side to transact with the customer's smartphone. PhonePe out a POS device designed as a calculator, which merchants are in the habit of using. It was built using Bluetooth technology to enable transactions.
In addition to the buttons of a regular calculator, the device has three lights to indicate 'connect', 'success' and 'failure', and three buttons ('verify', 'abort' and 'PhonePe'). The shopkeeper presses the large PhonePe button on the calculator to connect with the customer's smartphone using Bluetooth. The customer clicks on scan and pay, before bringing his/her phone closer to the calculator, and then pays using UPI (unified payments interface), debit or credit card. A small green light on the calculator confirms payment, whereas a red signal requires another attempt. The POS calculator is heavier because it needs two AA batteries.
What was PhonePe thinking? "We wanted to understand why the penetration of card-reading machines hasn't risen to the extent that it should be in India. That's what took us into the offline space of POS," says Rahul Chari, founder and chief technology officer of PhonePe.
Shopkeepers found card machines expensive to buy and maintain, apart from operational issues. Then, with phone-to-phone solutions, having a smartphone itself could be a dealbreaker. PhonePe found feature-phones to be still common in the unorganised retail market. Third, connectivity issues and frugal spends on data. "The device had to do one thing: confirm a payment to the merchant," Chari recalls. An affordable screen!
And the cheapest screen-device already out there was a calculator, a commoditised product. "We had to put in our technology, using a small Bluetooth-communicating chipset, with the ability to talk to the intelligent device at the other end," Chari says, referring to the customer's smartphone. "The cost-constraint pushed us to think from an India perspective." Agents at fuel stations form a large part of the merchant base, followed by on-field sales agents. To date, it has so far put out 50,000 calculator PoS-devices that are manufactured in China.
Merchant acquisition in India is in a large and unorganised sector. "Merchants here have only in the past couple of years begun to accept digital payments, whereas in the West, digital payments have been around for a long time," Chari said. PhonePe may begin road shows and events for the merchant community as part of a promotion drive.
"Ultimately, the experiences will get created through software, get more intelligent and personalised through data," says Rahul Chari, founder and chief technology officer of PhonePe. "But there is a lot of enablement through hardware, which will be in the IoT (internet of things) space. Solutions or experiences will be software-built and hence backed by data. Hardware will play a significant role in terms of data collection." He cites the example of how car insurance business will start relying more on data collected in cars (using telematics) to personalise annual premiums.
It could be the India of Things if traditional hardware-products continue to be the way to take digital goods deeper in our market.
Tech Trail is a column that delves on technology in the Indian realm. Kunal Talgeri is a freelance journalist in Bengaluru. The views in this column are those of the author.