India is changing and evolving by the day – and alongside India's emergence, as a dominant economic force, the world around us is undergoing significant change as well.
As I begin to write this piece on how the hirings trends that dominated much of 2018 will shape in 2019, I am reminded of this quote from Herbert A Simon from his seminal work, The Sciences of the Artificial: "Human beings, viewed as behaving systems, are quite simple. The apparent complexity of our behavior over time is largely a reflection of the complexity of the environment in which we find ourselves."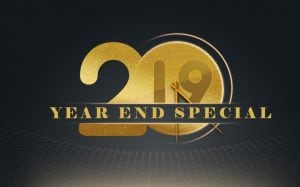 This is quite pertinent to what is happening in India today – especially in the areas of employment, employability and ease of doing business. India is changing and evolving by the day – and alongside India's emergence, as a dominant economic force, the world around us is undergoing significant change as well.
As we enter, 2019 let me share my perspective on the five big trends that I saw in 2018 —and how I see those trends playing out in 2019.
Formalisation of workforce is finally beginning to happen
World Bank's Systematic Country Diagnostic (SCD) for India released in February this year noted that India needs to create regular, salaried jobs with growing earnings rather than self-employed ones, in order to join the ranks of the global middle class by 2047 — the centenary of its independence.
India's persistent informality and low-productivity employment has historically posed the greatest challenge to our development. But beginning 2018, India started to show healthy signs of formalisation.
This was largely on account of the GST rollout in 2017 and a slew of other measures pursued by the central government. Increase in formal workforce has been validated through data obtained from agencies such as ESIC and EPFO. ESIC data shows number of registered users increased from 15, 11,964 in October 2017 to 17, 44,497. Similarly, around 79.48 lakh new subscribers were added to social security schemes of the Employees' Provident Fund Organisation (EPFO) from September 2017 to September 2018.
I expect the same momentum on formal job creation in the coming year. My optimism is based on the fact MSMEs will aid formal job creation. The government's MUDRA and Credit Guarantee Scheme and lowering of corporate tax to 25 percent for companies with an annual turnover of up to Rs 250 crore will benefit the MSME sector. An estimated 4 crore jobs were created in this sector during 2014-2018 through initiatives like collateral-free loans to 16 lakh entrepreneurs between 2014 and 2018, linking 15 lakh people to the Prime Minister's Employment Guarantee Programme and setting up 94 clusters for artisans and manufacturers.
Going by these figures, one can only hope to see an accelerated pace of job creation in this sector in 2019.
2. Signs of change as ease of doing business improves for India
India jumped 23 places to a record 77th position in the World Bank's Ease of Doing Business Ranking 2019. The ease of doing business in India improved notably after a series of reforms have made it easier for companies to get construction permits, pay taxes and trade across borders. The year 2018 was when the three structural reforms of 2017 — bank recapitalisation, insolvency resolution and the goods and services tax (GST) — finally bore fruit.
For the first time since 2012, India's growth recovery was truly broad-based, supported by the twin engines of consumption growth and a reviving capex cycle.
This is reflected in the rankings and augurs well for the economy and employment. Notwithstanding the fact that India goes for its general election in 2019, I believe that the pace of reforms would continue irrespective – as no government can ignore the growth needs of the economy and aspirations of its people.
After two consecutive years of improvement on the ease of doing business rankings — India can ill afford to lose its place. This means the next ranking could possibly be bettered if the land and labour reforms which are currently on the anvil also kick in.
The ranking has a good signalling value and based on its ranking improvement India has become the most attractive emerging market for global partners (GP) investment for the coming 12 months, according to a recent market attractiveness survey conducted by Emerging Market Private Equity Association (EMPEA). Another report by UBS suggests that the Annual FDI inflows in the country are expected to rise to $ 75 billion over the next five years. And this has a direct bearing on employment scenario – which will further improve in 2019 and years to come.
3. Employability continues to rise but gaps still remain
According to 'India Skills Report 2019', employability in India increased to 47.38 percent in 2018 compared with 37 percent five years ago. This marks an incremental change of almost 2-3 percentage points since last year and a huge change of over 15 percent points in the past 5 years.
This is a good sign, but still not enough as we have a long way to go as a country. Different studies have pointed to the woefully inadequate training of Indian graduates spread across different streams, ranging from engineering and commerce to management and the social sciences, which makes young people unemployable.
India is unable to reap the benefits of its demographic dividend as our higher education system is ineffective and doesn't prepare our student for the real world. Regulatory cholesterol over decades in education delivered poor employability because of poor trade-offs between cost, quantity and quality.
But 2018 saw important and progressive regulations from the University Grants Commission (UGC), which will enable, legitimise and expand online university education. The new UGC online regulation combines Apprentice Act reforms and technological progress to enable Corporate University 2.0 (Corporate 1.0 was about setting up setting up in-house training centres, which is not viable or feasible for all companies).
As we enter 2019, we will begin to see the emergence of Corporate University 2.0. This will enable delivery of delivery learning on-campus, on-site, on-the-job, and online.
The New Year will also see ed-tech mature and new market entrants that will not only leverage the upsides of technology (personalisation, on-the-go, on-demand, crowdsourced, gamified, smartphone, machine learning, natural language search, translation, etc) but will also make online learning more effective, engaging and affordable.
4. Tier-2 and tier-3 cities emerge as the growth engines for the future
The year saw India Inc betting big on tier-II and III cities. Take a look at some of these statistics:
Flipkart gets nearly 40 percent customers for its private labels portfolio from tier-3 and below cities
For Amazon India, more than 82 percent new customers were from tier-2 and smaller cities.
India's e-retailing industry is expected to have more than 50 million online shoppers from tier02 cities alone by the end of 2018.
It's just not the e-commerce businesses that are eyeing these cities but also the brick and mortar businesses & services sectors — from banks to hospitality to real-estate to automotive to entertainment — that are making a beeline for it.
According to real estate major Cushman & Wakefield, it is the increasing disposable income of the people in these cities that has created immense opportunities for companies looking for new markets to grow. Tier-2 and tier-3 cities because of their 'outstanding performance' in skill-based manufacturing industries such as automotive, consumer and capital goods, engineering, textiles, pharmaceuticals and sectors such as biotechnology and IT/ITeS, have witnessed industrial growth, and rapid urbanisation in the recent years. Besides, companies are also being drawn to these cities due to the 'availability of talent pool at a lower cost, reasonable real estate prices and a 'conducive business environment' created by state and local governments.
With the improvement in education infrastructure in these cities, the companies entering these markets will be able to tap into local supply pool. Today, eight of the nine new IITs have been set up in Tier 2 and tier-3 cities and nine new NITs are coming up in tier-3 cities. Now, there out of every 10 colleges in India are based out of tier-2 cities.
The start-ups juggernaut has also started heading for tier-2 and tier-3 cities.The Nasscom-Zinnov report for 2018 suggests signs of growth, with 40 percent of them operating outside Bengaluru, Mumbai and Delhi. This translates to a 5 percent increase from last year. The next year and the years to follow will see these cities become employment hubs in India.
5. The Digital World of Work is already a reality and will become the new normal in India's workplace tomorrow.
While technology adoption has been on rise in India in recent years, 2018 really saw Indian workplaces accelerating their digital journey – going beyond data-driven insights, digital tech and ubiquitous mobile computing to newer technologies such as IoT, AI, Robotics, Machine Learning, augmented and virtual reality (AR and VR), and blockchain.
According to a recent research study named Digital Transformation Index 2018 by Dell Technologies, about 12 percent of the Indian businesses have already become digital leaders. In fact, it is interesting to note that, when compared to another fastest growing economy like China, India has 5 percent more digital leaders than China's percentage of digital leader.
Companies across the spectrum — e-commerce companies, banks, insurance firms, travel companies and entertainment firms — have now implemented chatbots. SBI's SIA and HDFC's EVA have already become household names. Similarly, companies across manufacturing, logistics, healthcare, financial services are using bots to improve productivity and customer experience.
With WhatsApp launching WhatsApp Business — a platform tool to enable businesses to seamlessly communicate with users on WhatsApp — the broader chatbot market.in India will see more action in 2019.
In 2019, we will also see technologies such as automation, robotics, generative design, AR/VR and connected BIM (Building Information Modelling) redefining the way traditional industries operate in India.
Coming to the workplace, it will itself undergo a huge change in 2019 as HR Tech will gain prominence like never before. Most of the Indian companies are yet to make optimal investment in HR Tech. Time and attendance, payroll, performance management, Employee survey and feedbac; and employee expenses are some of the areas where technology is being currently used by most companies while about 50 percent of companies are using HR technology in areas like recruitment, on-boarding, talent relationship management, and background verification.
Some of the solutions that HR leaders in India are looking to deploy are predictive analytics of attrition, platform to connect with freelancers, fully integrated recruitment solution with intelligent ATS solutions, cross-functional collaboration tools, AI-based chat-bots, compensation and benefits solutions powered by AI and ML.
HR roles in Indian organisations are also set to change. The traditional roles in the area of HR operations, sourcing and selection may become redundant as HR tech adoption increases. People analytics, HR digitization experts, people analytics experts and employer branding experts would be some of the newer kind of roles that will emerge.
In short, 2019 promises to be yet another exciting year for all of us. I will sign out with this beautiful quote from Taylor Swift, which says it all: "This is a new year. A new beginning. And things will change."
Rituparna Chakraborty is co-founder and EVP, TeamLease and President of Indian Staffing Federation.