March 29, 2014. I woke up to an email from a stranger courteously imploring me to help him find his father. There was merely a name at the end. No address. No phone number. No photograph. That stranger had stumbled upon my article on Shillong Golf Club that reminded him of his father who, probably, was in that area before the First World War. Rupert Jameson, the stranger, told me a little about his father: "My father was a doctor on a tea plantation though I don't know where exactly.
He was the first to import a belt-driven motorbike which he rode on the footpaths of the tea estate (instead of always using a horse). I know little else of my father. I want to contact the Shillong Golf Club to find out if they have any records that mention my father Dr Ernest Tooke Jameson. Can you help?"
Dr Jameson had died 64 years ago. In 1950 while Rupert a young lad of 13 was studying in Kenya. I knew nothing of Rupert. Nothing of his father. Both faceless in the crowd. But I was in a mad rush to help. Making frantic calls to Shillong Golf Club urging them to dig into sepia-ledgers to find the Irish doctor. I called friends, acquaintances, numbers from Shillong Yellow Pages. All calls ending with a dour 'Sorry, we know nothing. Cannot help'. I did not give up. More calls. More 'we know nothing'. More calls. More 'we know nothing'.
I had earnestly tried to help a son find his father. I had failed miserably. Perhaps I had disappointed Rupert. That twitch lingered long in my heart. Later, somewhere in the kerfuffle called Life, I forgot the Jamesons on the sidewalk.
But Rupert returned. Four years later as another email. On July 5, 2018, he wrote a 'I found my father' in the subject line and ended with an emotional "it was you who encouraged us to find him." I still do not much of Rupert or his father but that moment, fat tears welled in my eyes and heart murmured a 'thank god'. As if I had found a forgotten someone.
In another email, Rupert narrated the story of returning to India (he now lives in Manila with his wife Renate) to trace his father's roots who, 100 years ago, spent 25 years in the North East. Rupert was relentless in his search - he wrote to the Royal College of Surgeons in Dublin to ask whether his father had left any forwarding address. "Marvellously, they informed us that in the 1920s he left an address as Kalicherra, Cachar, but in the 1930s his address was PO Barjuli". A letter to tea growers in Cachar region yielded silence. A response from Apeejay Ltd which owns the Borjuli Tea Estate (Sonitpur region) egged Rupert.
"We visited the ancient Station Club in Tezpur and noticed a framed board with names of past Club Secretaries including Capt. George A. Nevill (1926), my mother's uncle." That was a lead but Rupert assumed his father could not have been a regular there because it was too far from the hospital in Borjuli. The Thakurbari Planters Club close to Borjuli Estate could have been his father's watering hole.
Then, a day arrived. That fateful day when Rupert drove to Borjuli Tea Estate where the manager Mr Nasfiqur Rehman showed around the 19th century office block which has not changed since Dr Jameson worked there a century ago. In the hospital, he saw cabinets with ancient surgical tools and a microscope that his father may have made use of. His father's house by the hospital has been demolished.
Standing by the ruins, Rupert imagined his father in a sola toupee, a stethoscope snaking around his neck riding a belt motorcycle, stopping in between to play a tune on his gramophone that he often did during his expeditions.
"I wonder which tune he played," Rupert still wonders about a father he knew not much. It took long but he found his father 100 years later in a tea estate in Assam.
That twitch in my heart for failing Rupert is gone. A son found his father. My heart is now packed with solace.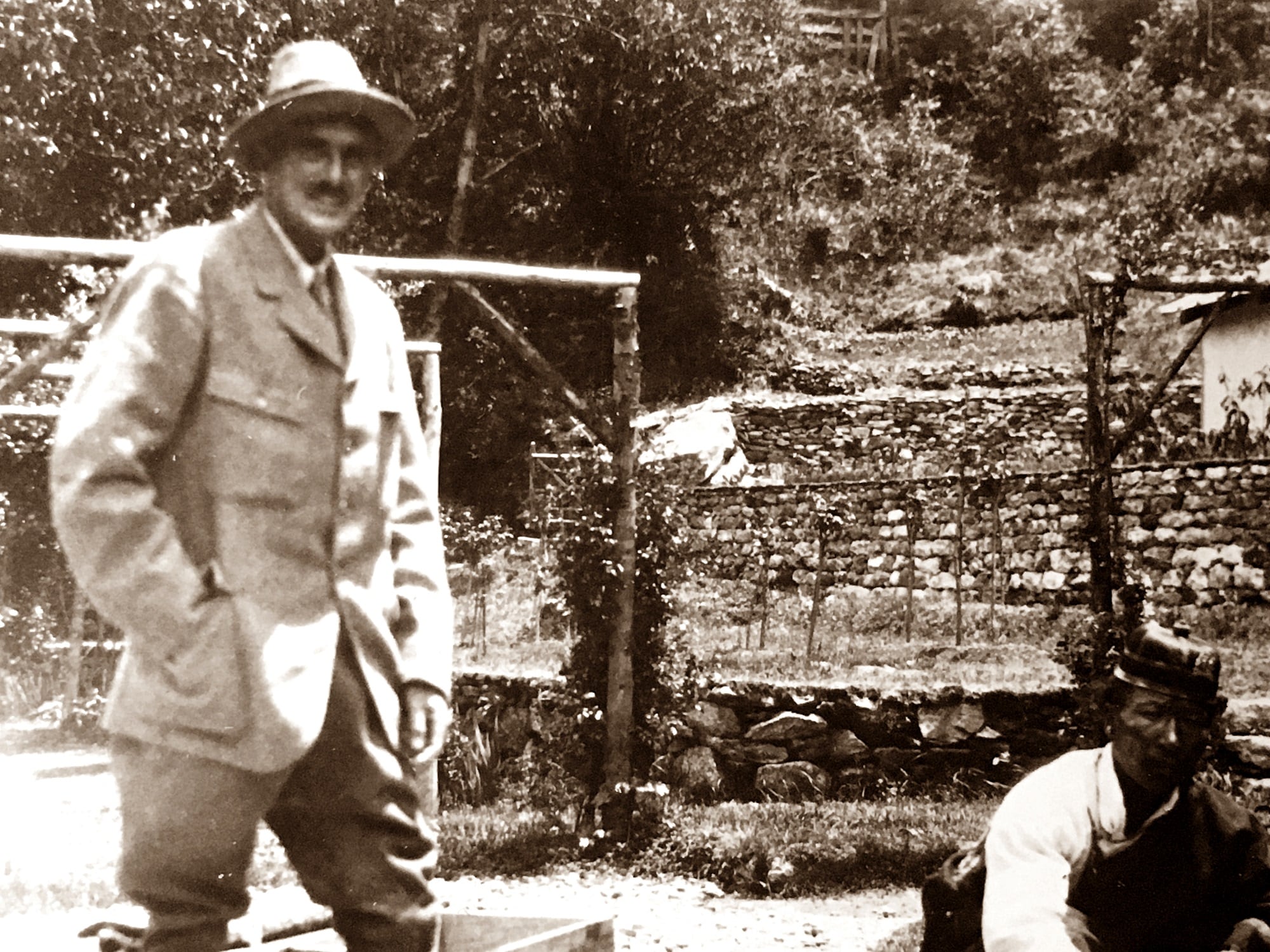 Dr Ernest Tooke Jameson in an Indian tea estate (circa 1920)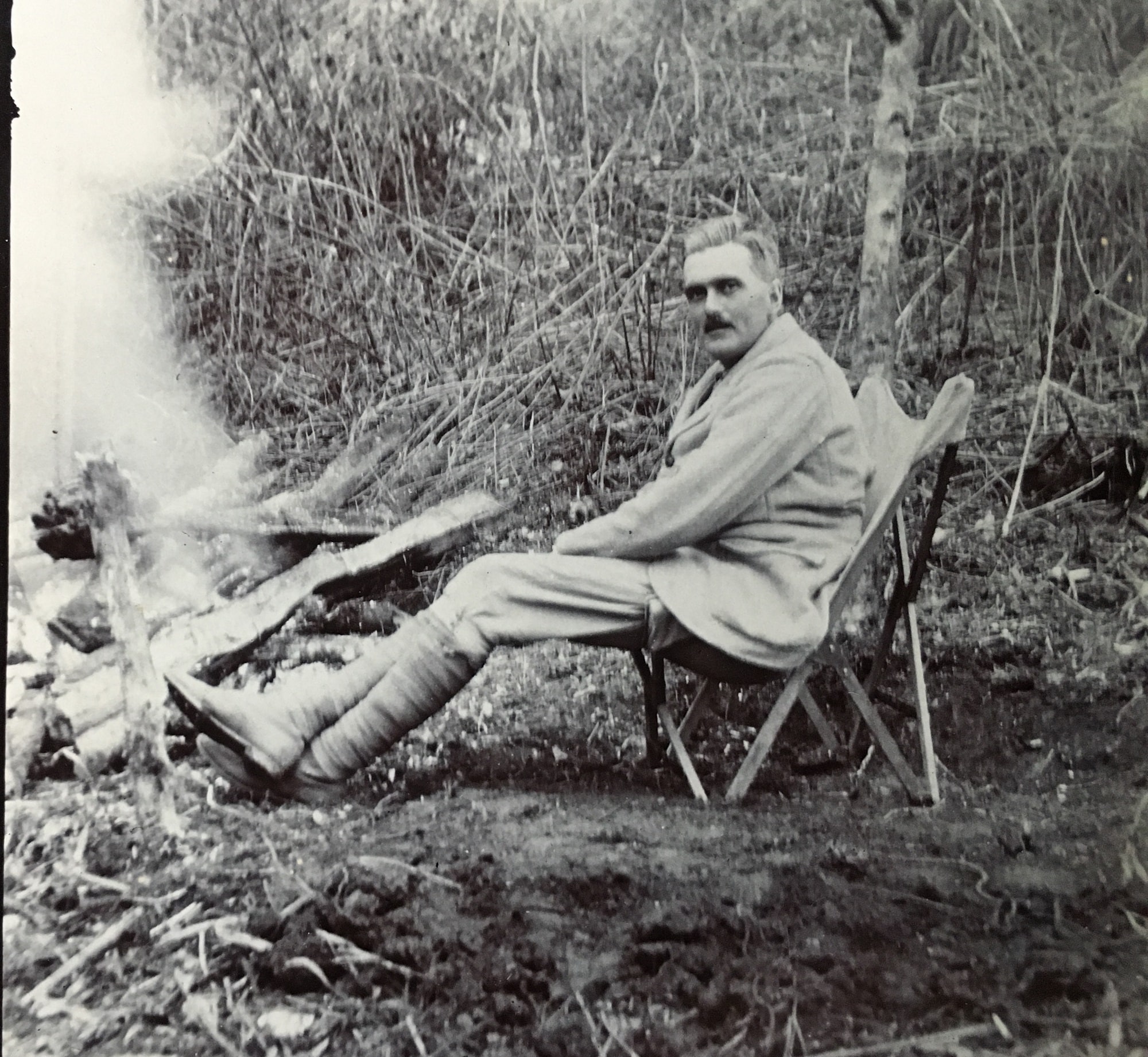 Dr Ernest Tooke Jameson during an expedition around 1920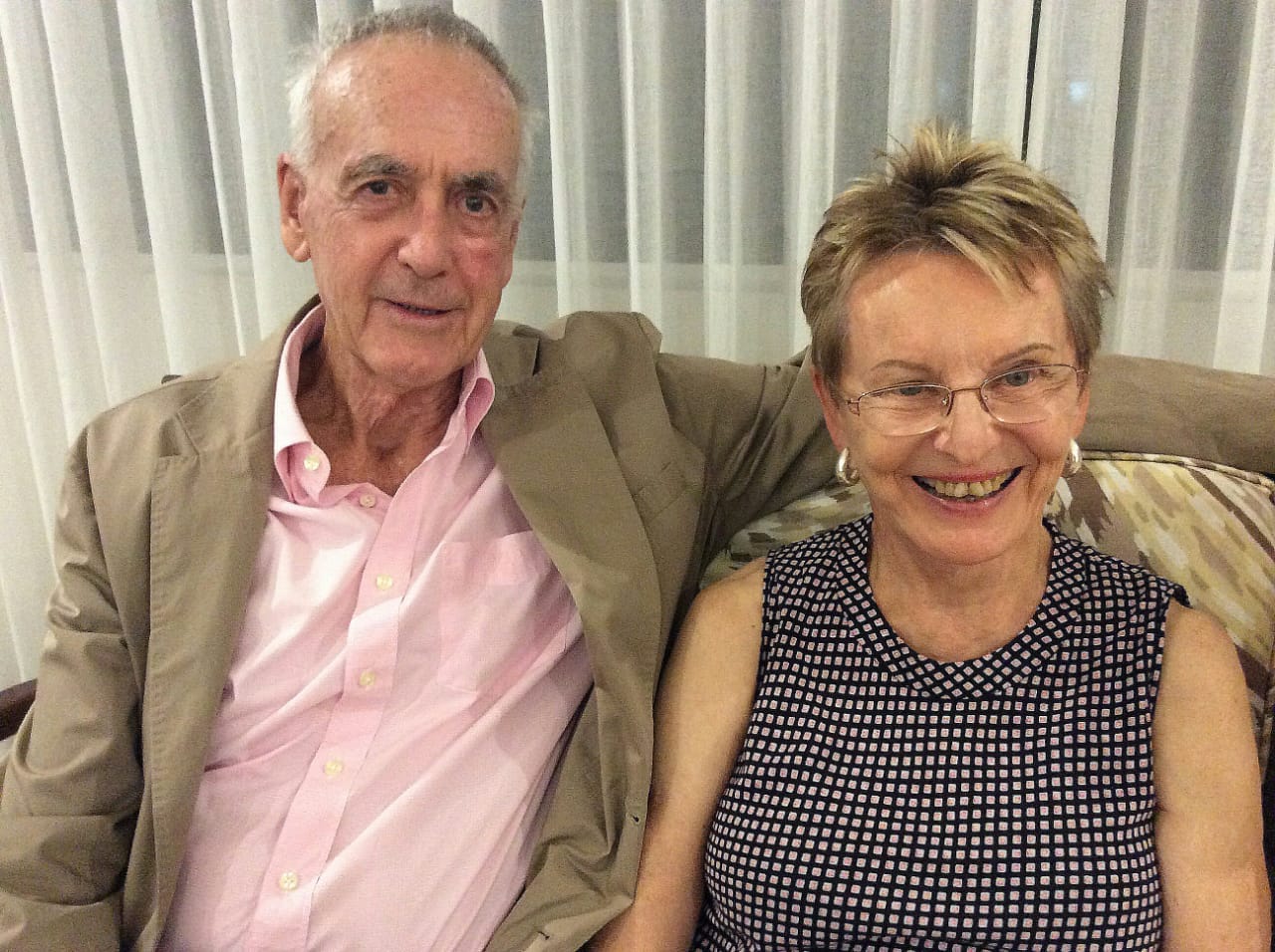 Rupert & Renate Jameson
Preeti Verma Lal is a Goa-based freelance writer/photographer.