Here's a list of all the long weekends in 2019. Plan your holidays now!
2019 is just few hours old and we are still trying to ease into it from the year that it was, 2018!
The holiday hangover is still there and we are in no mood to get ready and get back to work. As you look at your schedule and see all the client meetings and pending work that you have to tend to, don't get worked up yet.
On day 1 of 2019, look at the list of long weekends of this year and cheer up because this year can accommodate all your plans that you had been waiting to do.
Be it a trip to a far off place, a weekend gateway with your sweetheart, a short Goa trip for some fun or wedding or just plain old binge watching your favourite show on Netflix, you can travel, wine and dine every single month!
So take out that calendar and start planning!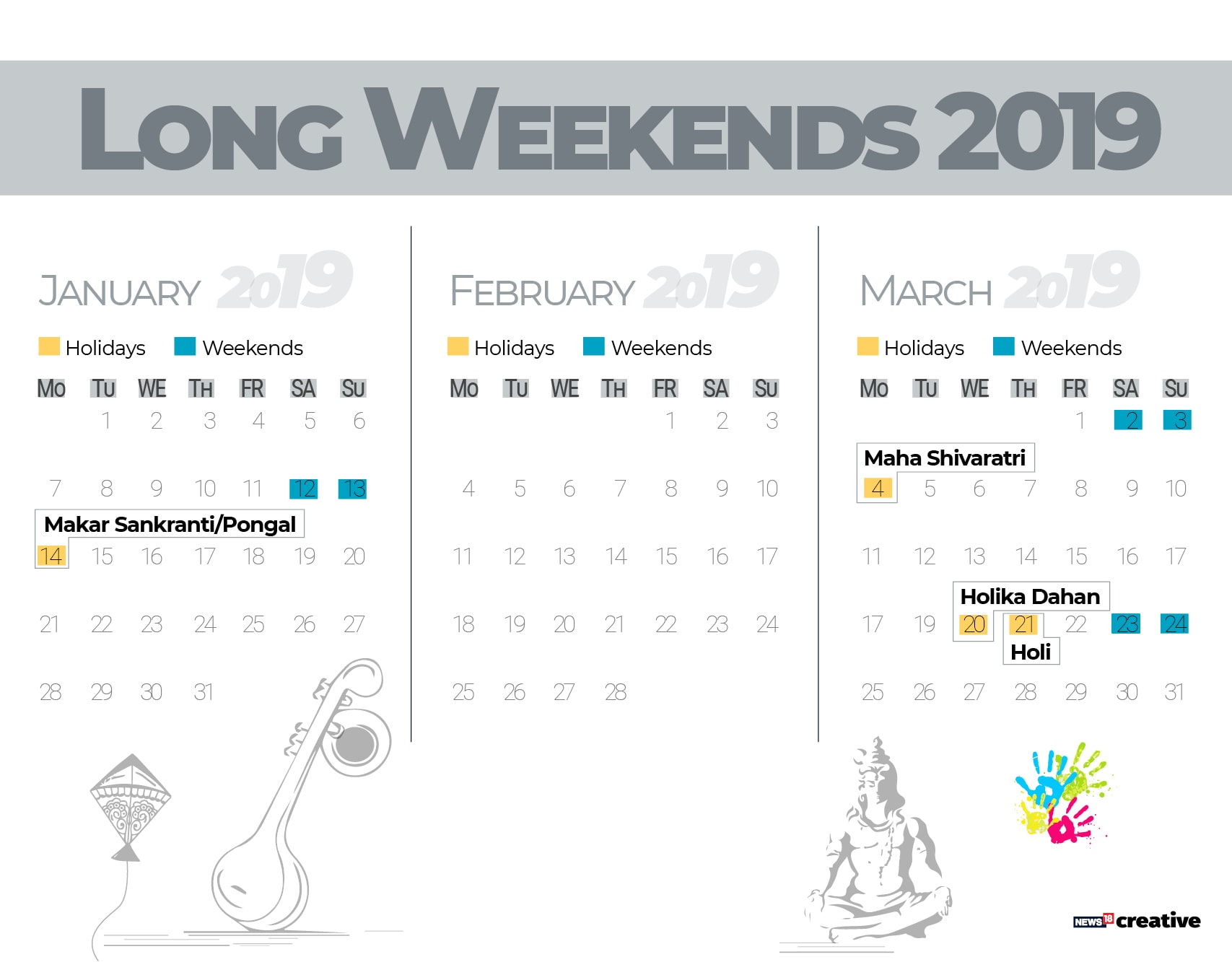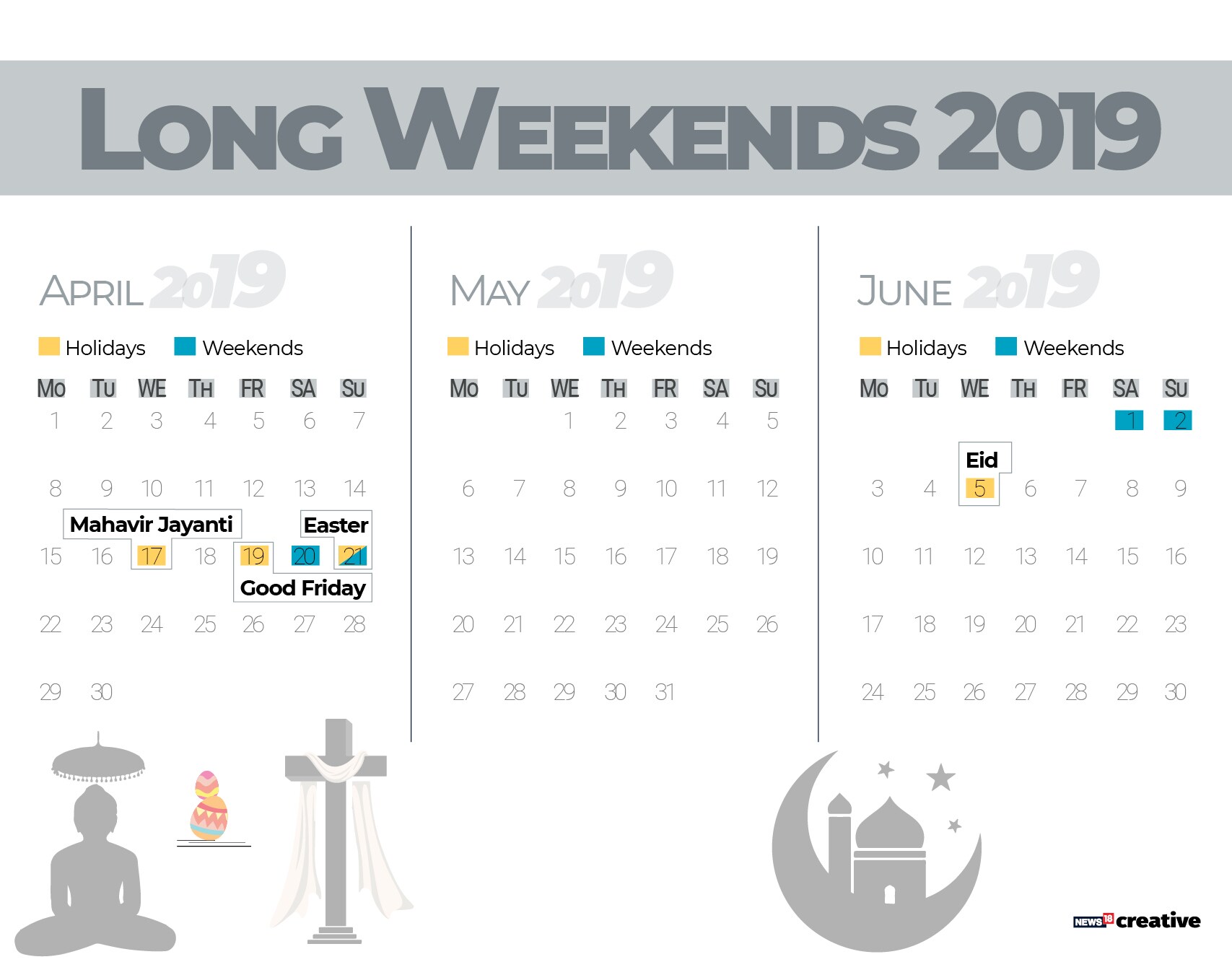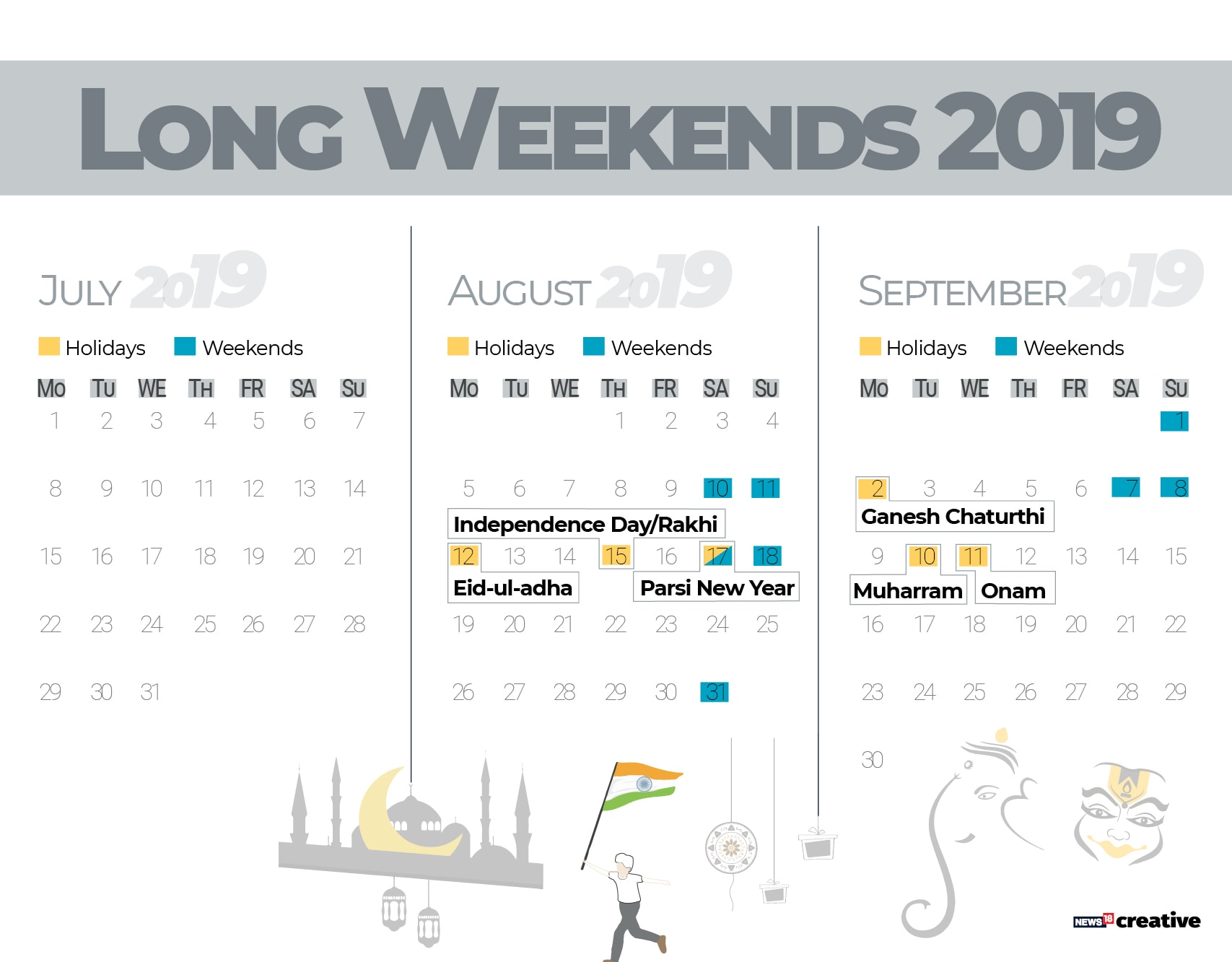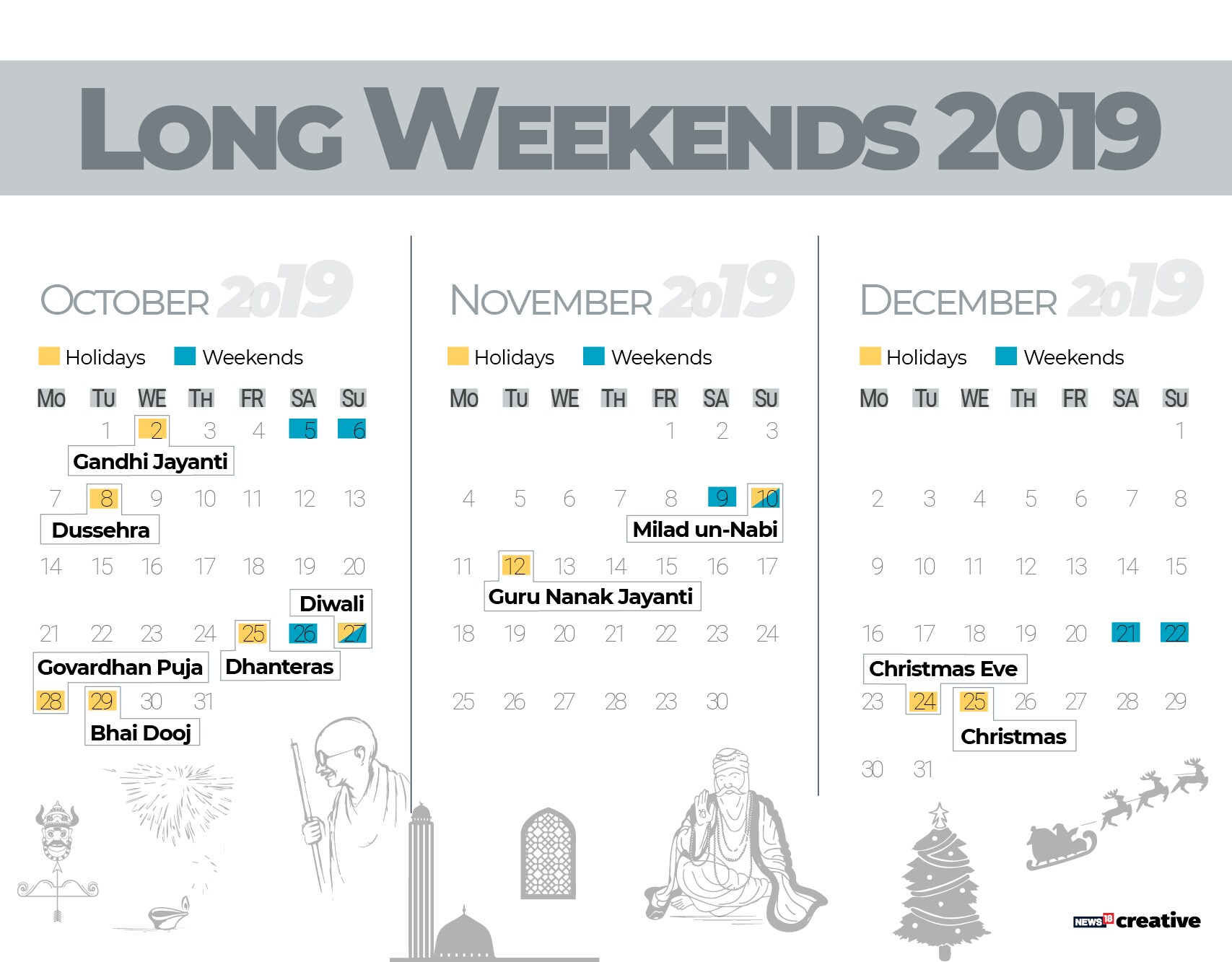 First Published: Jan 1, 2019 2:08 PM IST