Professional networking site LinkedIn has released its 2018 list of the most viewed profiles in India. Here are the top profiles in the field of finance.
LinkedIn used member data to pull profile views from 2017 to 2018 to arrive at the LinkedIn India Power Profiles 2018 list. LinkedIn also applied filters to capture engagement levels, besides views. Engagement includes visits, profile completeness and other actions on the platform.
Tapan Singhel, CEO, Bajaj Allianz General Insurance Co. Ltd.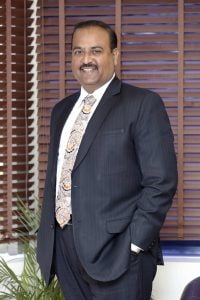 Singhel has over two and a half decades of rich experience in the insurance industry. He has been with Bajaj Allianz since its inception in 2001 and was an integral part of the team starting up the insurance business in the retail market. Singhel has been involved in various international projects like setting up of retail business for Allianz in China and Bancassurance development in the Asia-Pacific region. Based out of the company's headquarters in Pune, he leads the company's overall growth strategy.
Adhil Shetty, CEO, Bankbazaar.com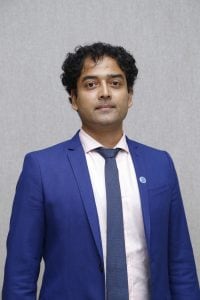 Shetty's journey has taken him from New York City to San Jose, Bangalore and Mumbai. He has worked with the likes of Deloitte Touche Tomahatsu's US East alliances and Cisco Systems.
He holds a master's degree in International Relations, specialised in international finance and business from Columbia University and a bachelor's degree in engineering from the College of Engineering, Guindy.
Amit Shah, country head, YES BANK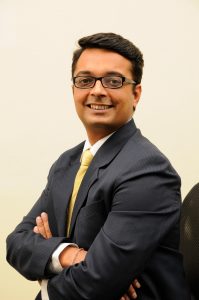 Shah has had an extensive career in the financial services and consultancy sectors in India and across other emerging nations, and made valuable contributions to the public understanding of FINTECH and Digital Banking. His research interests focus upon the interactions of finance, banking strategy and brand equity. As Editor-in-Chief of CFO Insights – a publication catering to global financial thought leadership – he has introduced a new paradigm of inclusive public-policy interactions.
Amit has also been instrumental in creating and strengthening the 'YES BANK' brand equity over the last eight years through an integrated Knowledge Banking approach. During his tenure, the bank has emerged as one of the Top 500 Banking Brands globally.
Rajiv Sabharwal, CEO, Tata Capital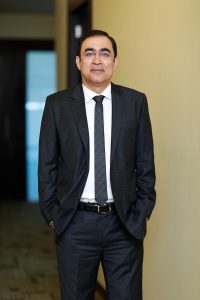 Sabharwal has over 26 years of experience in the banking and financial services industry. He is currently the managing director and CEO of Tata Capital Limited. He is also the chairman of Tata Capital Financial Services Limited, Tata Capital Housing Finance Limited and Tata Securities Limited and is also on the board of Tata Cleantech Capital Limited, Tata Capital Pte Ltd. and Tata Realty and Infrastructure Limited.
He has served as an executive director on the Board of ICICI Bank where he was responsible for several businesses including retail banking, business banking, rural banking, financial inclusion, technology and digital banking. He has also served as the Chairman of ICICI Home Finance Company Limited and was on the doard of ICICI Prudential Life Insurance Company Limited. He was also on the Investment Advisory Committee (Real Estate) of ICICI Prudential AMC.
Hansi Mehrotra, founder, The Money Hans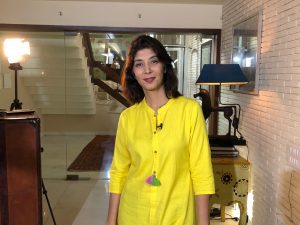 Mehrotra has over 20 years experience in financial services, setting up online tools for investment research and consulting for the wealth management industry. In last corporate role, she set up and led the wealth management segment for Mercer's Investment Consulting business, based in Australia and Singapore. She has also led a number of projects in India including design of the investment options for the New Pension System (NPS).
Rachna Bahadur, MD, Goldman Sachs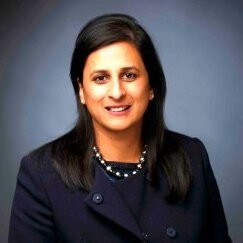 Bahadur has over 25 years of work experience in the banking sector. She has worked in areas such as equity product and management controllership functions, risk management, technology platform renovations, retail/commercial and treasury support/service operations.
She has spent the last 12 years in senior outsourcing and global strategic leadership positions.
She has also held senior positions at JPMorgan Chase and Morgan Stanley.
Sneha Oberoi, CFO, Wockhardt Hospitals

Oberoi is a finance professional with over 18 years of experience in analysis, system development, MIS reporting, strategic planning and budgeting, project accounting and STPI requirements.
She is proficient in analysing financial operation and is a core member of international team for scrutinising the business operations. She has a proven track record for designing and implementation of internal control system, implementation of financial procedures and building internal financial controls.
Aashish P Sommaiyaa, CEO, Motilal Oswal Asset Management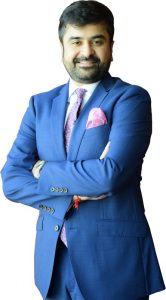 Sommaiyaa is responsible for strategising, growing and managing the operations of Motilal Oswal AMC. He has a t
otal of 18 years experience in business strategy and management, grooming talent, process driven sales and distribution, product development and marketing of investment offerings.
He has been responsible in past for sales and distribution of India's largest AMC - ICICI Prudential AMC for its MF, PMS and Real Estate offerings through multiple distribution channels across India and Middle East. He has also led new product development, product management, communication and distribution channel delivery over a number of years.
First Published: Aug 23, 2018 6:01 AM IST