Unseasonal showers lashed parts of Maharashtra, including Mumbai, while hailstorms hit Nanded in the southeastern part of the state, causing widespread damage to crops.
A committee has been formed to look into the demands of protesting farmers in Maharashtra, Chief Minister Eknath Shinde said on Friday even as another round of unseasonal rains and hailstorm destroyed crops in parts of the state, especially Nanded.
"A committee has been appointed for the demands of farmers, including the transfer of land to them. This committee will prepare its report in a month and submit it to government. The committee will include concerned ministers and MLA Vinod Nikole and former MLA JP Gavit," Shinde said in the Assembly.
Appealing to the farmers to withdraw their agitation, he said the government had discussions with the protesting farmers under the leadership of JP Gavit and 14-15 issues & decisions were taken on some of them.
"Implementation of the decisions will also be done. That is why I request JP Gavit and his associates to withdraw their agitation," he said later while talking to reporters.
Farmers had taken out a long march from Nashik to Mumbai to demand appropriate remuneration for their crop which lost value due to over-production or got damaged due to unseasonal rains last week. The farmers delegation after meeting the CM decided to continue the protest as a dharna from Igdah maidan, Vashind on Mumbai-Nashik highway, around 60 kms from Mumbai until their demands were implemented.
Unseasonal showers lashed parts of Maharashtra again on Thursday while hailstorms hit Nanded in the southeastern part of the state, causing widespread damage to crops.
"Most of central Maharashtra reported thunder and rains. Raigad (located adjoining Mumbai) also reported light rains," said the India Meteorological Department (IMD).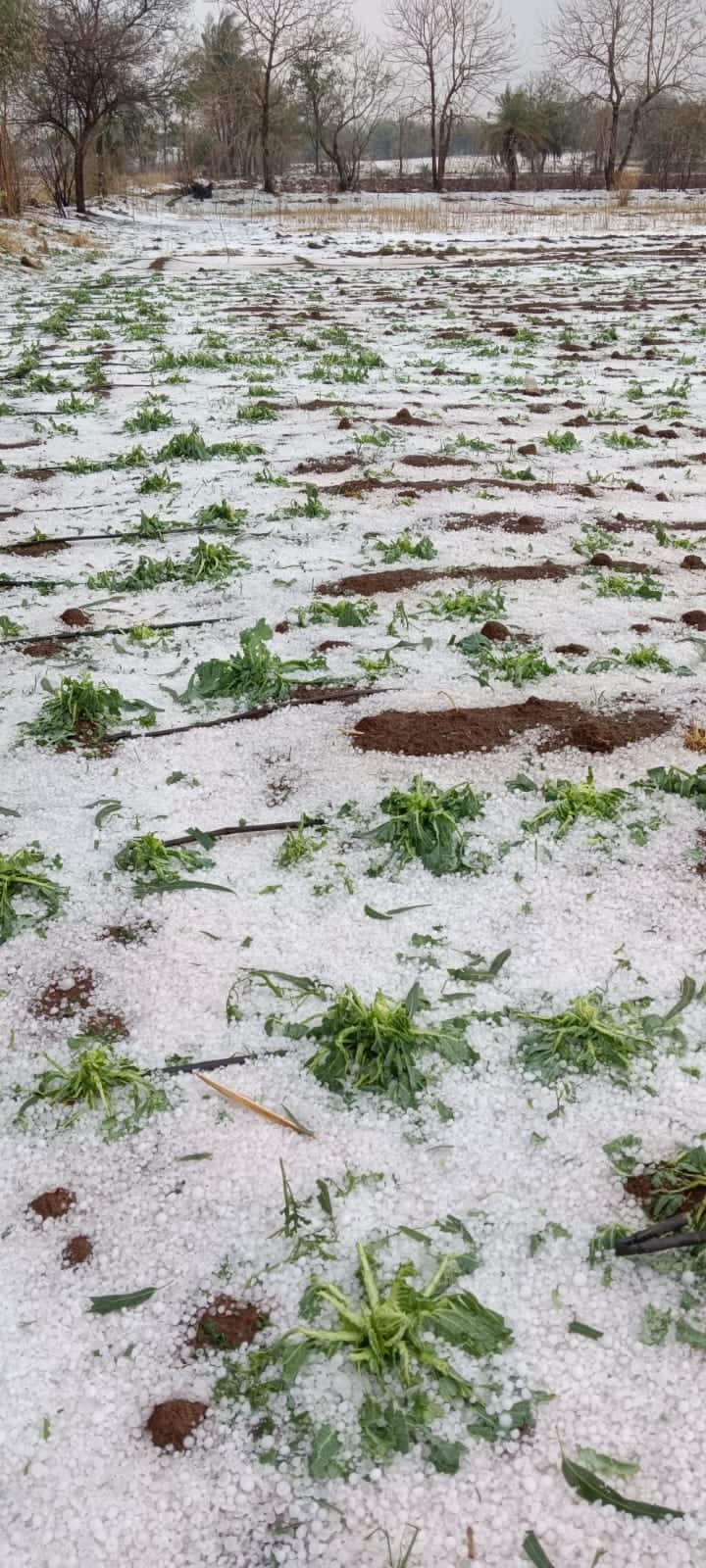 Cattle in some parts of Nanded were also reported to have been killed in lightning strikes.
Former Chief Minister and Congress MLA Ashok Chavan tweeted a video of hailstorms from Nanded, his home district.
Seeking financial aid for affected farmers, Chavan said many parts of Maharashtra have been lashed by unseasoned rains and hailstorms and losses in Nanded are heavy.
The former CM also spoke to district collector Abhijeet Raut and asked him to ensure farmers get adequate aid.
In another tweet, Chavan said villages of Mugat, Nivga, Barad, Pandharwadi and Patnur have faced losses and roofs and walls of houses have suffered damage.
वादळ, पाऊस आणि गारपिटीनंतर गावोगावी दिसणारे चित्र अस्वस्थ करणारे आहे. नांदेड जिल्ह्यातील मुगट, निवघा, बारड, पांढरवडी, पाटणूर आदी परिसरात इतकी गारपीट झाली की सर्वत्र बर्फ साचलेले दिसून येते. अनेक ठिकाणी छते उडून गेली आहेत, भिंती पडल्या आहेत, मोठमोठी झाडे उन्मळून पडली आहेत. pic.twitter.com/XIw9FKVz6Z

— Ashok Chavan (@AshokChavanINC) March 16, 2023
Collector Raut told PTI, "Losses have been reported from parts of Ardhapur and Mudkhed tehsils of Nanded district. A damage assessment exercise has started. Though state government employees are on a strike, they are co-operating in the exercise."
Moderate rainfall is expected in the region on Friday and Saturday, according to Skymet Weather. The temperature is likely to settle at around 25-27 degrees Celsius, which is around 10 notches below normal for this time of the year.
(With inputs from agencies)
Also read:
(Edited by : Pradeep John)
First Published: Mar 17, 2023 6:31 PM IST