On a rainy day, I jangled the iron doorknob of an ancient wooden teal door, ran up the laterite steps brushing past red plumerias, pink lilies and lanky palms to Varenya, my villa, in Coco Shambhala, Sindhudurg. A villa on stilts with a hill standing behind as a stout sentinel. No door. No banal Do not Disturb cutouts. Just an ordinary jute string tied around the waist of the wide entrance.
I stepped on the grey floor that leads to the infinity pool. It's blue bewitching; its location so beauteous that the pool nearly spills into the Arabian Sea that froths 200 metres away.
In what has been listed in 25 Best Beach Villas in the World, I first noticed the silver glass. Copper water bottle. Powdered jaggery. Coconut wood slats. Mangalorean tiles. Recycled lamps. Clay plate. And a clock jutting from a beefy truss.
At Coco Shambhala, there was splendour. Everywhere. And I was going ancient. No processed food. No white flour. No frozen grub. No chemicals on my skin. No detergents for my long hair. And the clock? I had turned it upside down. Wake at 4:00 am with the gods and sleep as soon as the sun slipped into the mighty sea.
The only thug in my being-ancient story was the leopard. Three leopards, actually, who bolt down the hill at night. Will the leopard know that the jute string is a kooky 'do not disturb' and he cannot bob inside the villa? I wasn't even counting the often-seen langurs in the thug-list. Not even the snakes that wriggle by occasionally in the one-acre, 4-villa property.
That night the leopard did not knock. I beat the sun in the morning game. 4:00 am. The sub was still asleep, the gods were awake, I guess. The ink of the night had not been erased but the barbet was already belting a sonorous song. I squeezed a lemon for a morning detox and had moong sprout curry, bhakri (rice roti) and tender coconut water for breakfast.
In the crisp air, I heard an urban toxin curl and die within me. I had embraced the ancient way of life - early morning breakfast, no lunch and 5:00 pm supper.
Then, lying on my belly on a white sheet, I felt like a pastry recipe. Cashew kernel and sea salt. Steam. Cashew oil. Kokum butter. That was the cashew ritual at the Coco Shambhala Spa. A coarse mix of cashew kernel and sea salt as a body scrub, a 10-minute steam, virgin cashew oil body massage, and freshly melted kokum butter for the feet. Not a crumb of chemical. Everything organic, everything pure.
Scrubbed and oiled, I sat with British Giles Knapton, backpacker turned hotelier, who stumbled upon this scrap of land after a long quest for a pretty spot. When he found it in Bhogwe village (3-hour drive from Goa), he, too went back in time.
And nature to create an environment-friendly resort with impermanent structures resting on steel columns. The villas can actually be dismantled without a bruise on Mother Earth.
In the kitchen, I learnt to roll and steam the modak (rice flour balls stuffed with coconut & jaggery) on banana leaf; realised that drumstick leaves can be sautéed into a scrumptious side dish; make pej, the best breakfast (boiled rice broth); go vegan with kokum butter on the parantha; toss a snake gourd salad; and pat a millet roti round.
That week in Coco Shambhala Sindhudurg, urban malice got sloughed off, toxins died, chemicals were vanquished, eating local became the mantra, and all packed toiletries were shown the door. I could gleefully pencil that week into a 14th century calendar.
No, the leopard did not bob into Varenya, my villa. Happiness did. And brought along ancient truths.
What more to do:
Coco Shambhala can arrange beach barbecues, picnics, canoeing, a visit to the local market, puppet show, bird watching.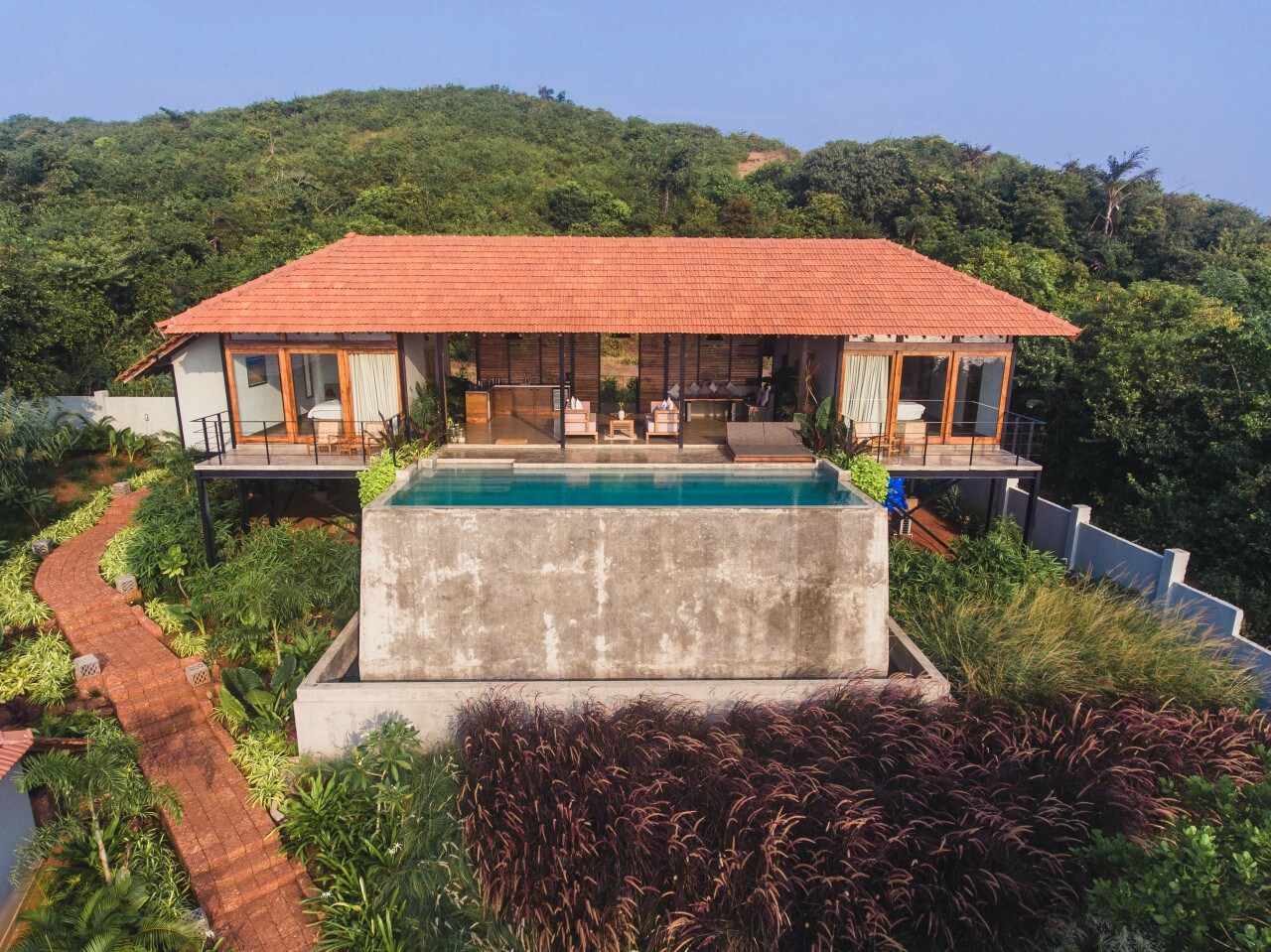 Coco Shambhala Sindhudurg is a luxury 4-villa resort in Sindhudurg, Maharashtra. Photo Credit: Coco Shambhala, Sindhudurg.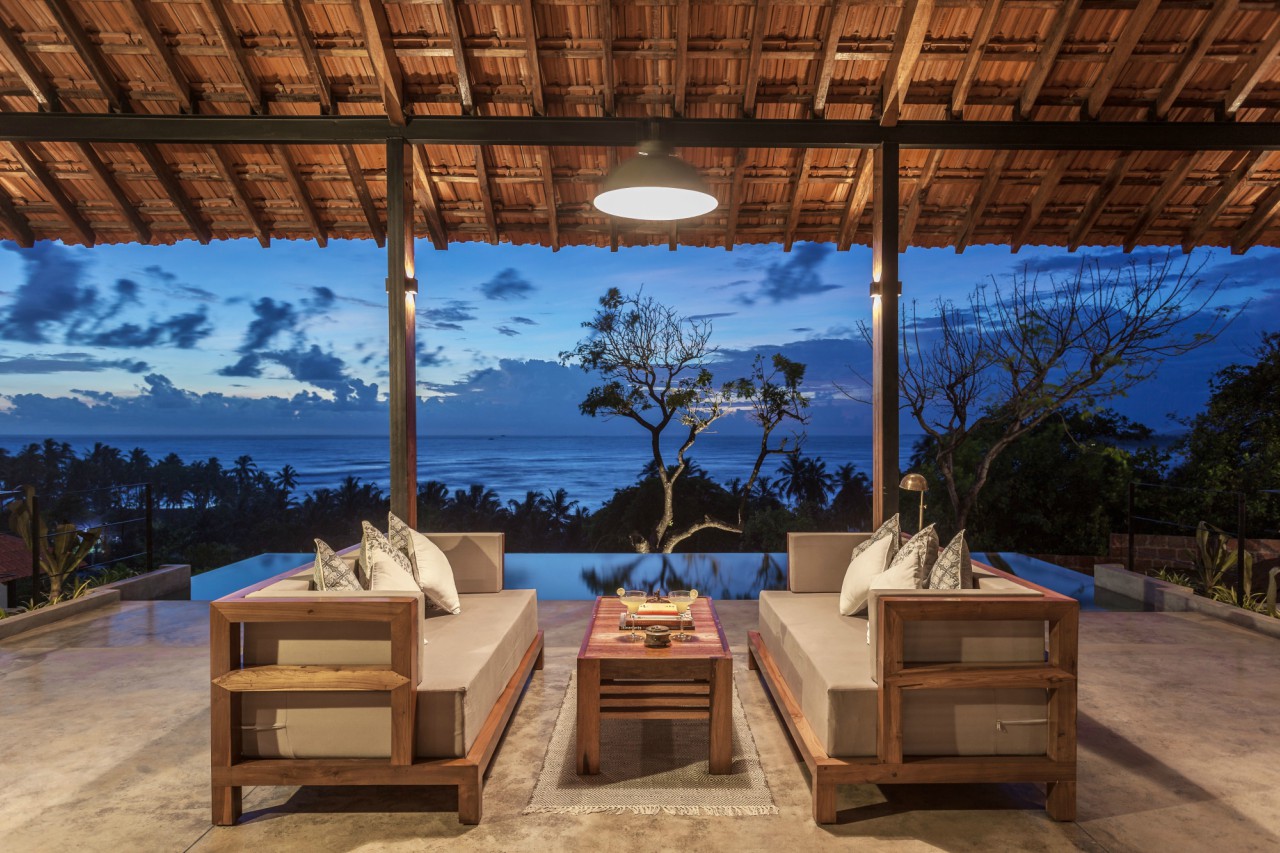 Coco Shambhala Sindhudurg has been listed in the Top 25 Beach Villas in the World, India's best boutique hotel & among the 50 top hotels in India. Photo credit: Coco Shambhala, Sindhudurg.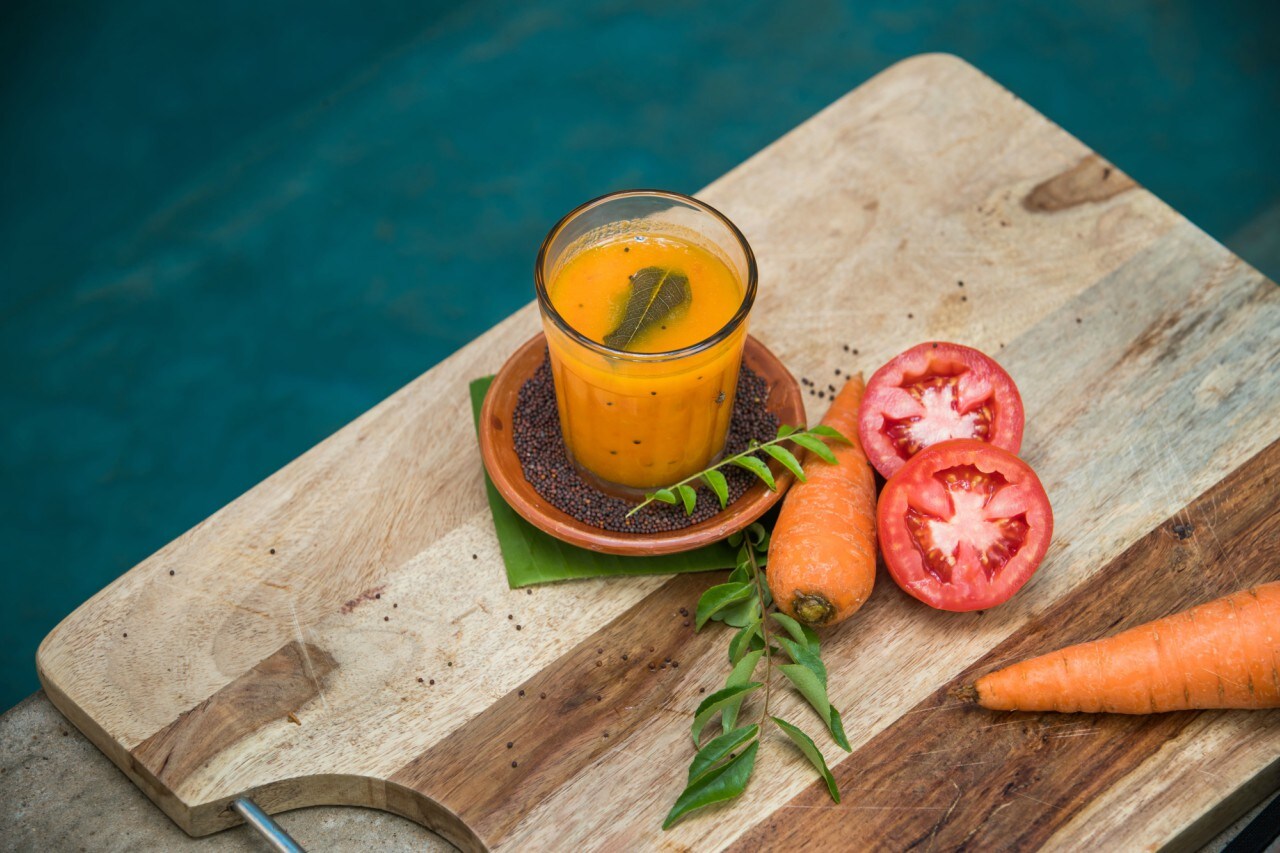 Falling in the Malwan region, Coco Shambhala Sindhudurg also serves exquisite local cuisine. Photo credit: Coco Shambhala, Sindhudurg.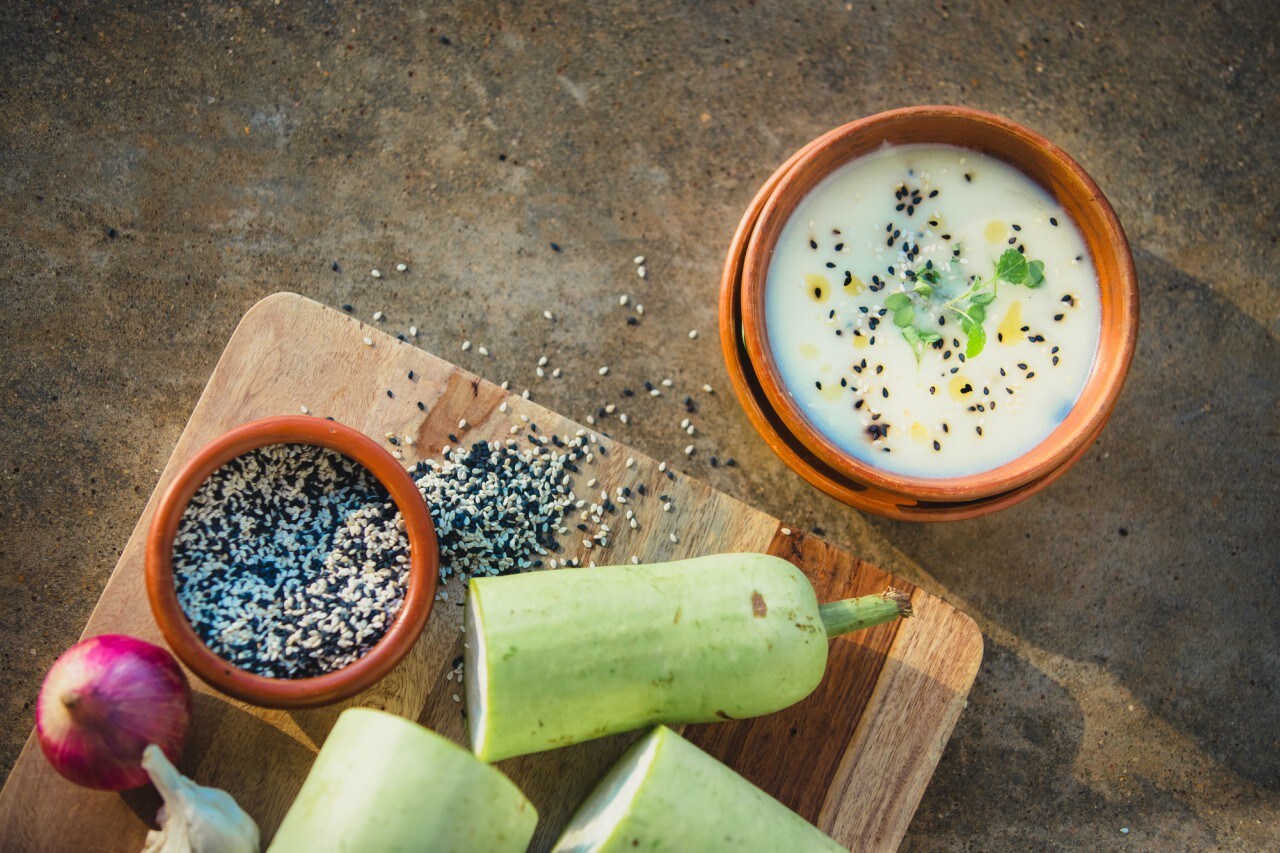 At Coco Shambhala Sindhudurg, the menu is focussed on local produce. Photo credit: Coco Shambhala, Sindhudurg.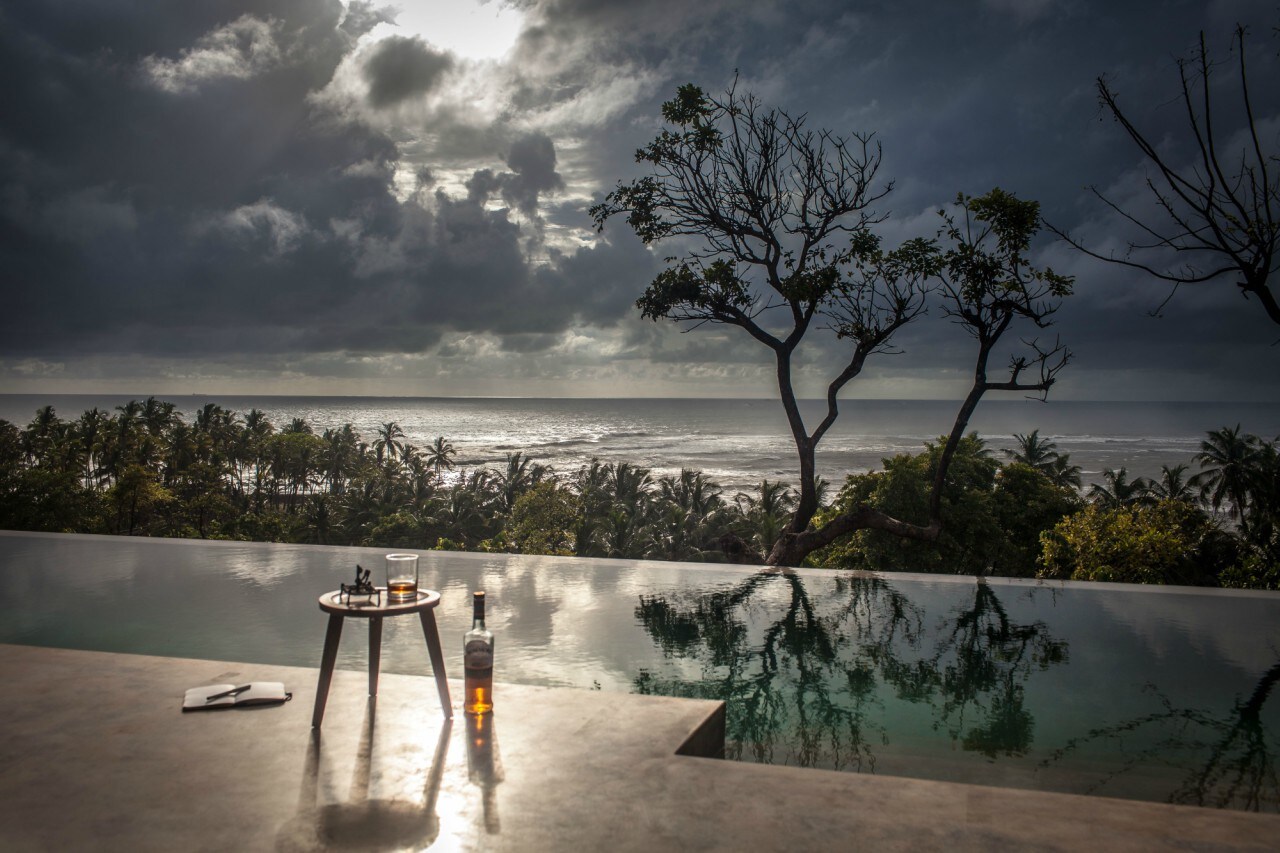 Coco Shambhala Sindhudurg villas are impermanent structures resting on steel columns serving as the perfect barefoot retreat. Photo credit: Coco Shambhala, Sindhudurg.
Preeti Verma Lal is a Goa-based freelance writer/photographer.