Former Prime Minister Atal Bihari Vajpayee passed away at the age of 93, after being critically ill for the past two days.
Vajpayee was on life support for two days at All India Institute of Medical Sciences in New Delhi.
Prominent leaders like Prime Minister Narendra Modi, BJP party chief Amit Shah, Home Minister Rajnath Singh visited the hospital on Thursday.
Vajpayee became the first non-Congress Prime Minister to serve a full five-year term - from 1998 to 2004. He had served the office in 1996 for less than a month.
Before becoming the prime minister, he served as the external affairs minister from 1977 to 1979 under the Morarji Desai government.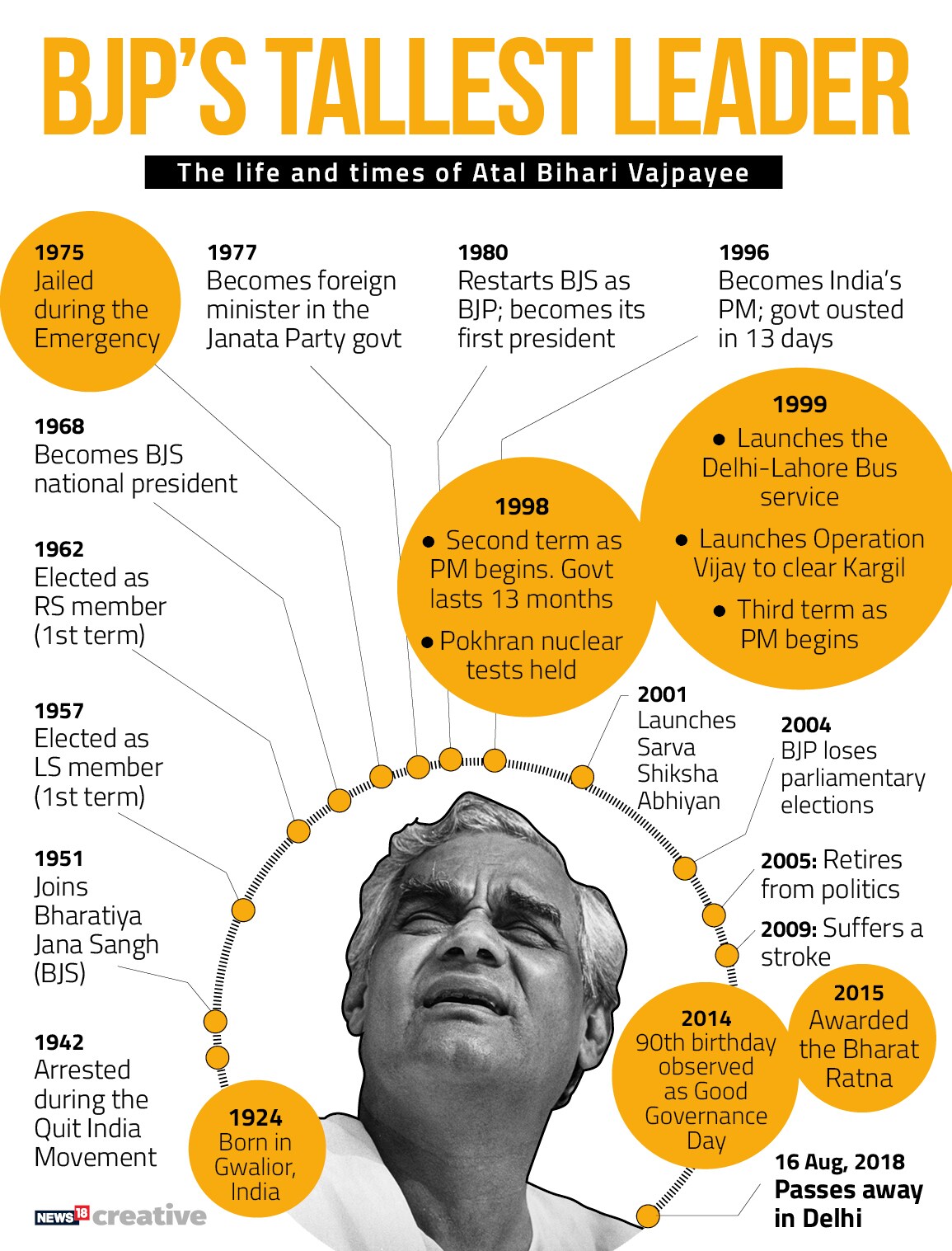 Vajpayee received the country's highest civilian honour, the Bharat Ratna, in 2015. He is remembered for his revolutionary contributions to the development of the country, such as the National Highways Development Project.
While addressing a press conference after the launch of his dream plan National Highways Development Project, Vajpayee had said, "The highways we are building under the National Highways Development Project are not mere highways. They are the bhagyarekha on the hands of our nation. With these highways, we are writing a new destiny of India."
Vajpayee was known for his bold moves and decisions. For instance, India's second nuclear test at Pokhran, in May 1998, took place during his tenure.